11 Living Room Rug Ideas That Will Change Everything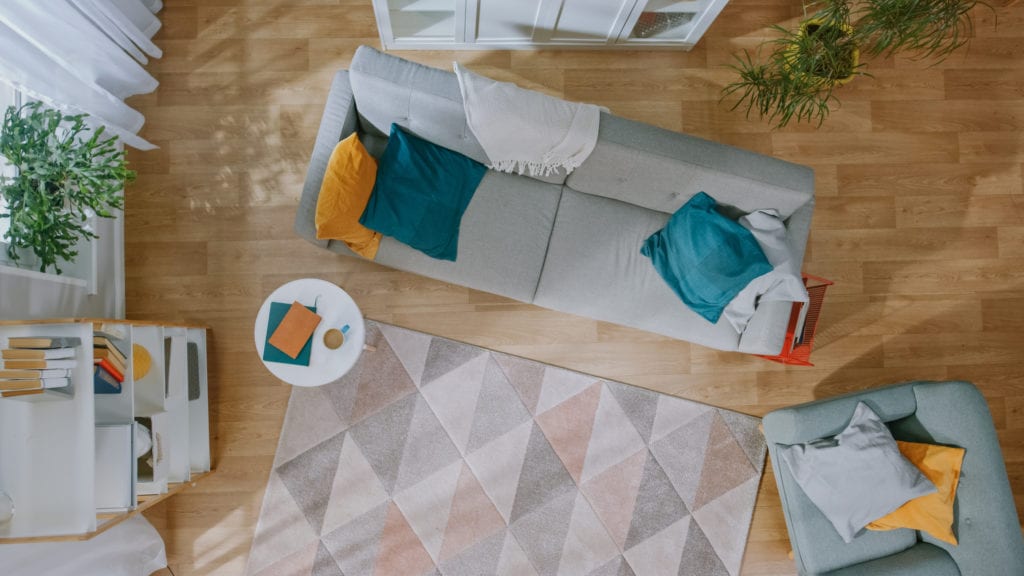 The products featured here are independently selected based on thorough research from our editorial team. If you buy something through links on our site, we may receive a commission.
We're always interested in easy ways to rev up living room decor. If you can only add one item to make a big impact in your space, an area rug is an excellent choice. The right living room rug can pull all of your accent colors together, add pattern to a neutral color palette or soften hard edges in a contemporary room.
5 things to consider when choosing a new living room rug
Size: Make sure your rug is the right scale for your room.
Color: Your new rug looks best if it features at least two of your accent colors.
Comfort: Choose a rug you love, but it's also important that it feels good underfoot.
Care: Check the cleaning and maintenance of any rug you are considering.
Style: The good news is that almost all rug styles are almost neutral — color is more important than pattern.
When you're choosing a new living room rug, confirm it fits your seating area by measuring. Most designers suggest a rug that is large enough to cover a conversation area, with the front legs of your sofa and chairs on the rug to anchor the space. Rug designs are so versatile that you can mix one that you love with any decor style, as long as the color is right. Here are 12 stylish living room rug ideas to fuel your inspiration:
1. Create a coastal vibe with a dreamy blue rug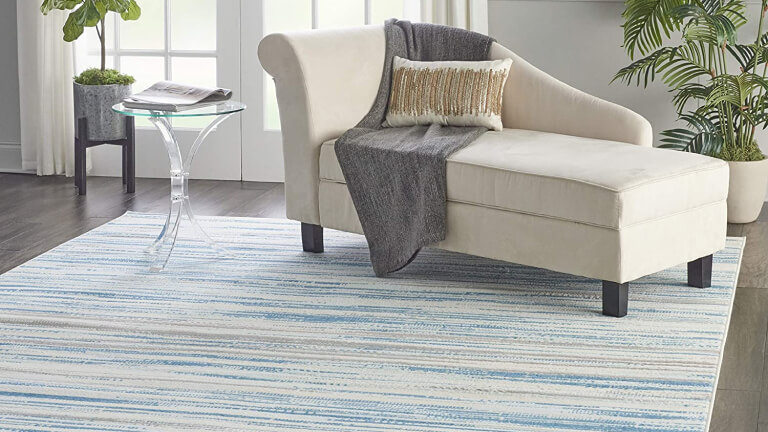 It's easy to create a beach-inspired living room with a new rug and a few accessories. Choose an airy rug with ocean blues and a light neutral color like beige, gray or white. Soft stripes, or florals like the Nourison Jubilant Modern rug pictured above, can provide the perfect pattern for your living room makeover.
2. Add pretty boho color with a pink area rug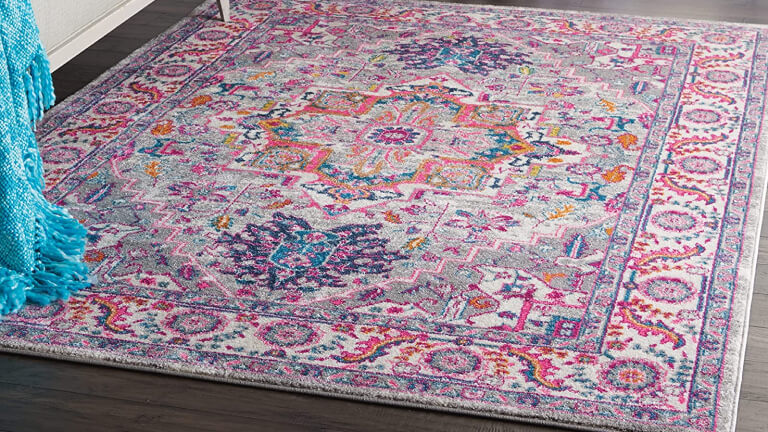 If you're looking to go a little boho but aren't ready to paint bright colors, adding a vibrant rug might be all you need. Bright colors are easier on the eye when they're on the floor, so this is your chance to really indulge in a fun hue. We love the instant transformation of a living room with just that one perfect item, like the Nourison Passion Persian rug pictured above.
3. The perfect start for a hip mid-century modern living room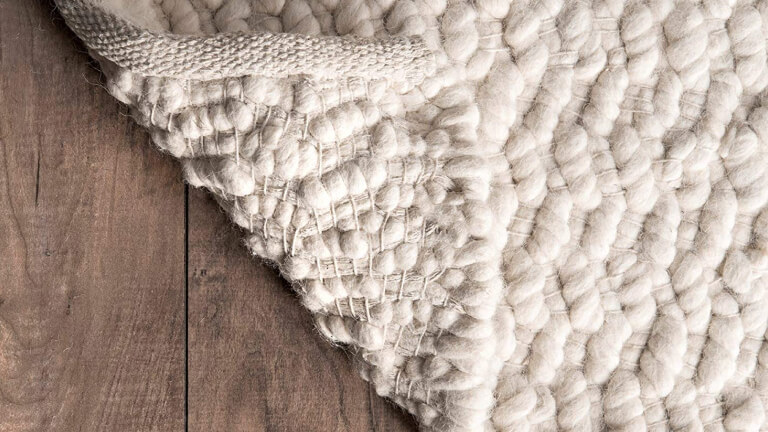 We love the colorful furniture and clean lines of mid-century modern decorating. In most decorating styles, area rugs are the perfect place to add vibrant colors. In mid-century style, colored furniture is often the focal point, so look to your area rug for a bold pattern instead. NuLOOM's Glendora Chevron Wool Area Rug brings a muted graphic print to your living room to highlight your amazing furniture.
4. Add fun with a tropical-inspired area rug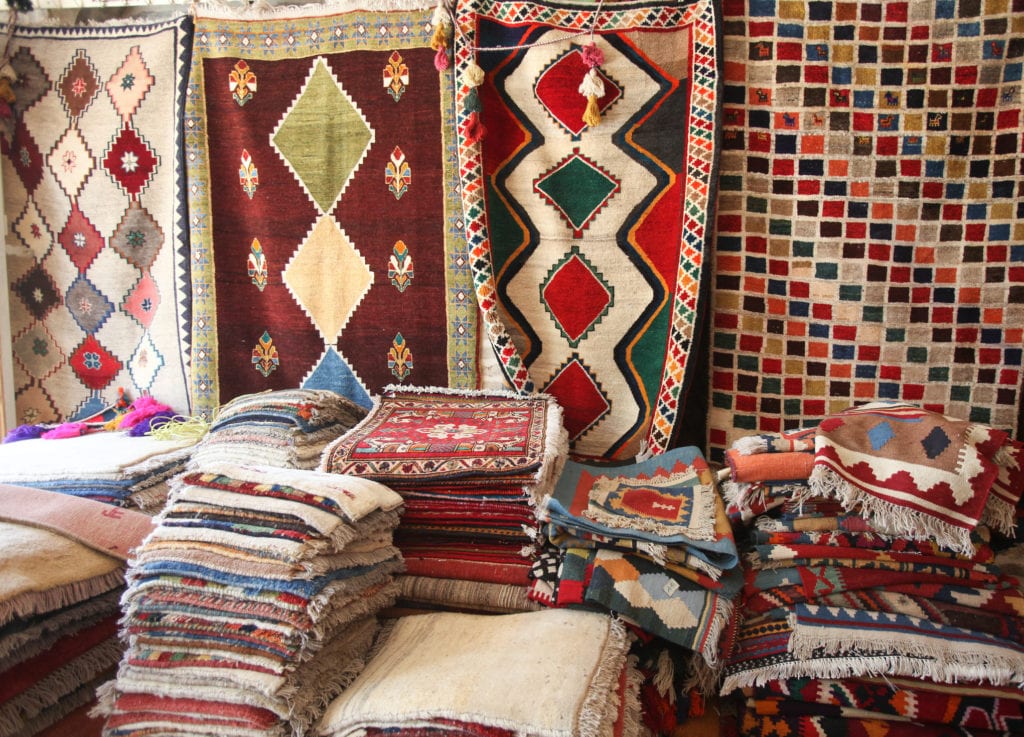 If you'd love a more tropical style for your living room but want to skip over-the-top themed decor, try a bold area rug like the CompanyC Captiva Rug. The vibrant colors and big pattern would be too much for a sofa or chair, but strike the right tone on the floor. You can pick up accent colors from the rug's palette in throw pillows and artwork for a pulled-together look.
Shop These Products Now: Colorful Carpets – Area Rug
5. Use area rugs to coordinate your living and dining room style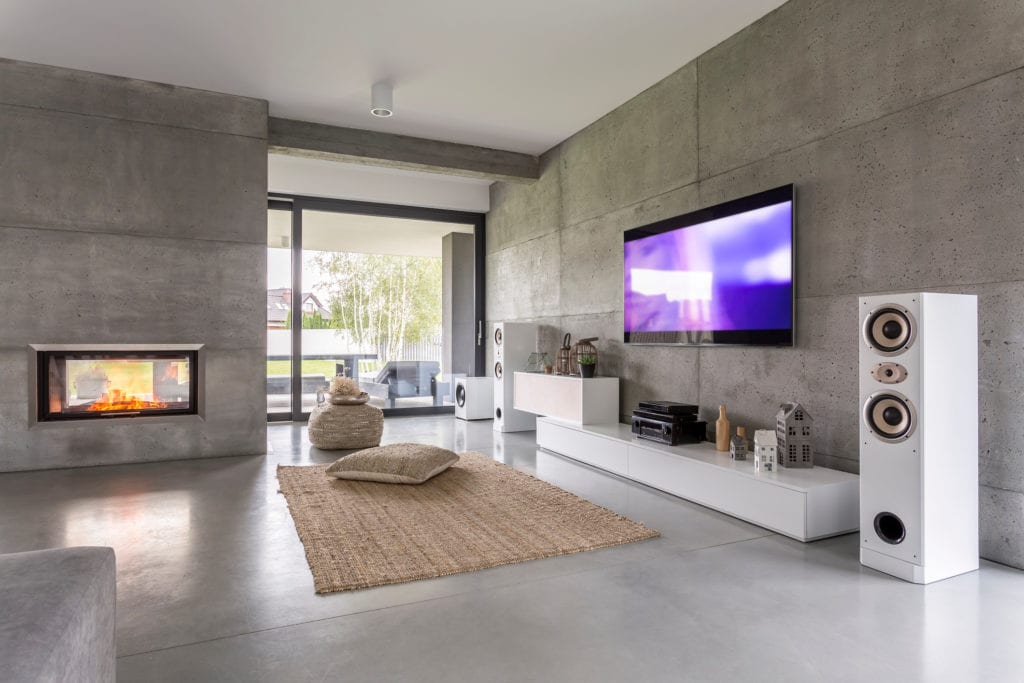 We love open home design that seamlessly blends dining and living rooms for a comfortable space. The challenge with open floor plans is finding a way to tie two living spaces together while giving each space its own identity. Choosing the right dining room rug can create a unified yet unique look for your great room. Color is the easiest way to tie your two spaces together — by either choosing a shared color for each rug or totally different patterns in the same color (like stripes and florals.)
6. Natural rugs don't have to be boring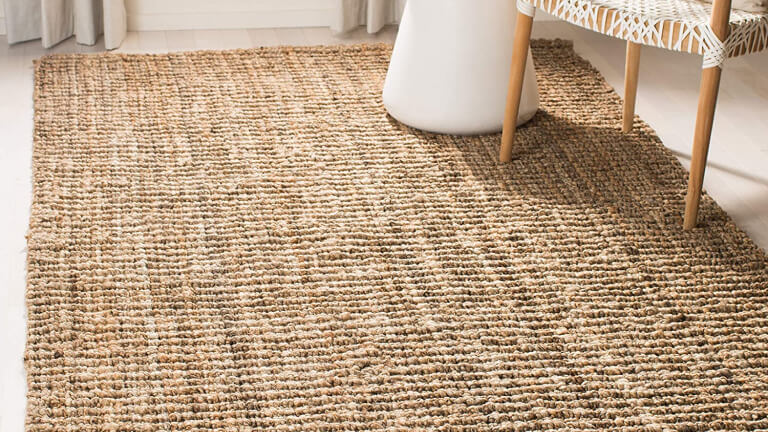 SAFAVIEH's Natural Fiber rug is handwoven from thick jute fibers, giving it a powerful presence in any living room. You could easily build your color scheme around a statement rug like this, or add it to your living room as an on-trend accent piece.
7. Bring on-trend gold accents into your living room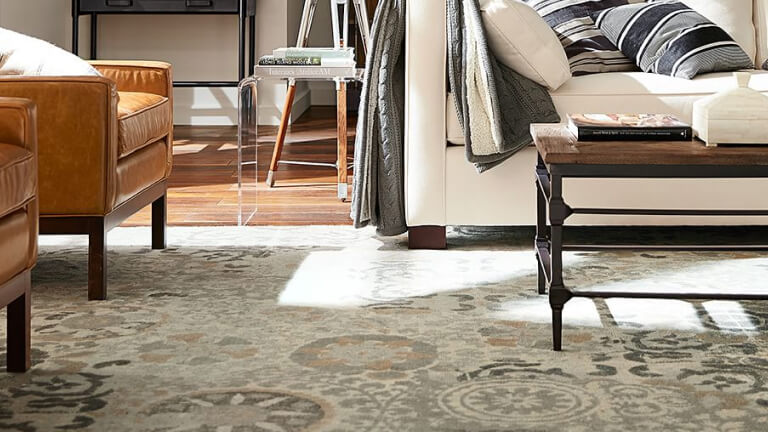 We can't get enough of the brushed gold accents that are everywhere right now. If you've wanted to add a touch of gold without replacing all of your brushed nickel decor, here is your chance. Pottery Barn's Talia rug appears at first to have a beautifully neutral gray pattern — look closer to see the touches of warm gold. This subtle mix of gold and gray can be the bridge between your old metal finishes and the new. Abani also makes a nice gold-accented rug if you're going for a more contemporary feel.
8. A traditional rug with a contemporary twist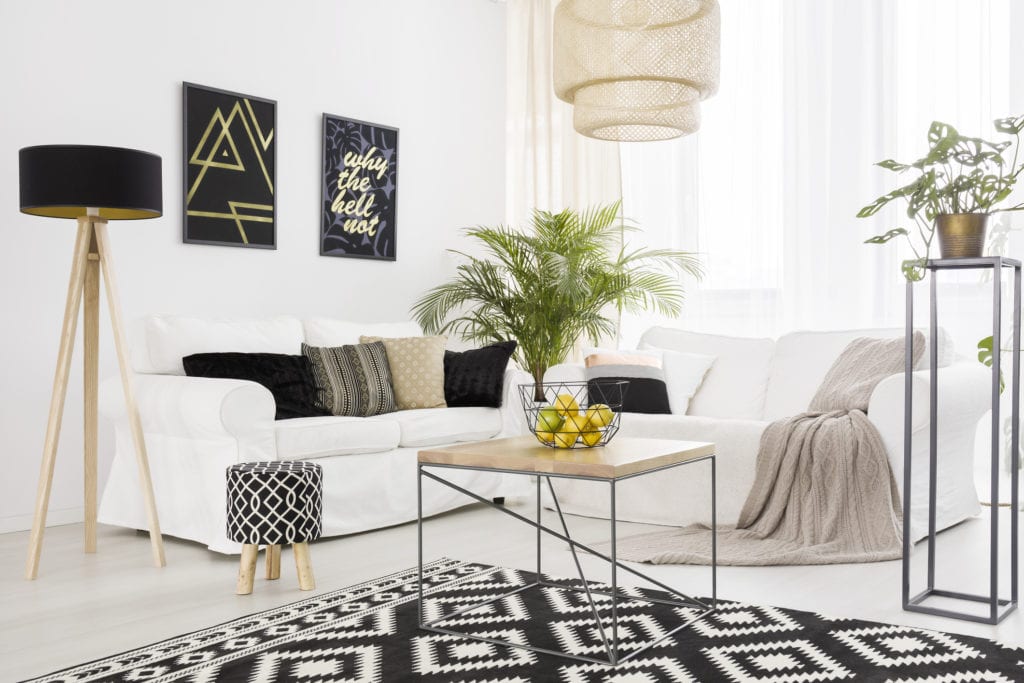 A living room decorated in just one style can look dated and tired over time. An easy way to decorate with timeless style is to choose decor with a modern vibe. Yes, you can even do this when you're decorating a traditional room. Subtle variations from your main style can make your living room more interesting. Look for contemporary patterns in traditional colors, like Pottery Barn's Bosworth rug or SAFAVIEH's Amsterdam rug.
9. Anchor an eclectic living room with a black and white rug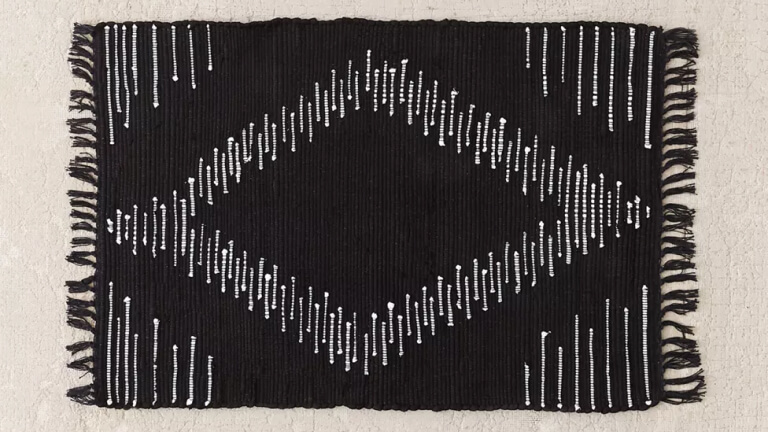 We love little decorating surprises like the black and white Wyatt rug from Urban Outfitters or the Bohe rug from Hebe. When you want to add more drama to your space without adding more color, black is a gutsy choice that can be used as a neutral (especially in a rustic style like this).
10. The perfect mix: stripes and ikat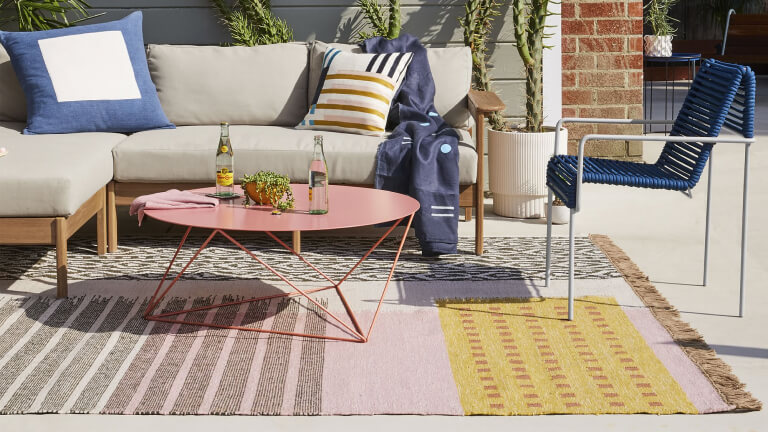 When you love stripes but aren't really committed to an entire area rug of them, the Ikat Mix rug may be your perfect match. This fun and funky rug mixes the best of bold stripes with a hint of pattern and color. A whimsical rug in pastels and neutral colors can be just the right accent for a casual living room.
11. A weathered pattern for maximum versatility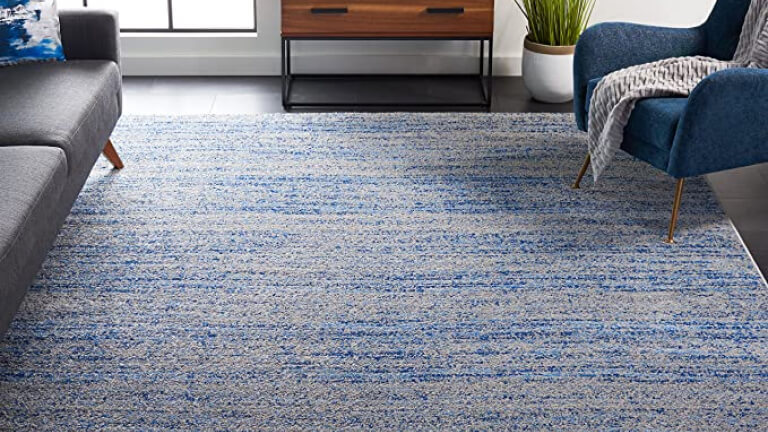 The weathered trend in area rugs is not just pretty, it's smart. This style mutes colors that could overwhelm your room. The SAFAVIEH Adirondack Collection rug is a subtle mix of blue, gray and teal. Softly worn patterns work especially well for boho and beach-inspired decor, but their real strength is how easily they enhance any decorating style.