Living Luxury at the "Resort in House"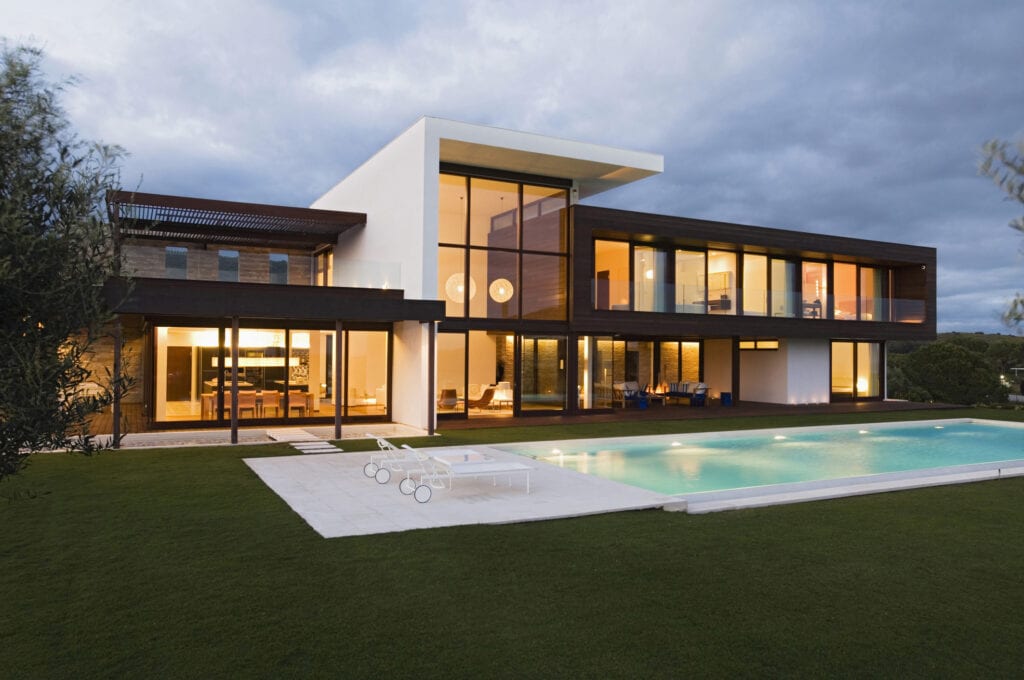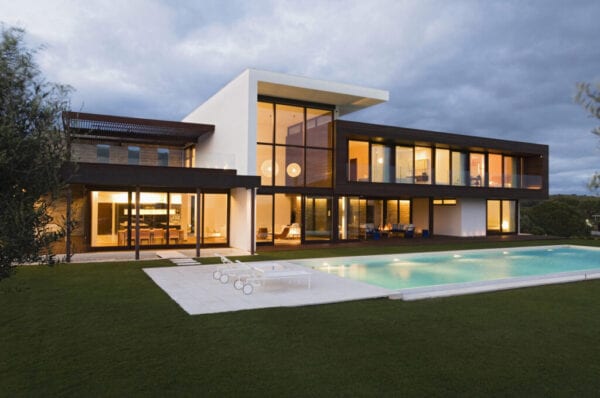 Andreas von Einsiedel / Getty Images
Designed by ALPES Green Design & Build and built in 2016, this state of the art luxury townhouse is like having your very own resort at home. Located in Đà Nẵng, Vietnam, a city with a sunny and hot climate, preserving energy and cool air became essential. The designers wanted to create something different from the cramped and heated interiors that are springing up in the rapidly growing urban centers of Vietnam.
Clever uses of skylights, vents, and open spaces create a bright environment throughout the rest of the home. The split level house is linked together by a central green space, complete with living plants. This provides additional airflow and light.
The first floor is occupied by a private pool, which has two uses: the family has a place to swim and relax in their own home, and the space cools the rest of the home.
The concrete louver curtains on the roof of the building create a checkerboard of sun and shade, allowing natural light without heating the rest of the home. Heat absorption is further reduced by the rooftop garden, which also provides a luxury entertaining space.