12 Hot Fireplace Ideas for a Cool, Sexy Space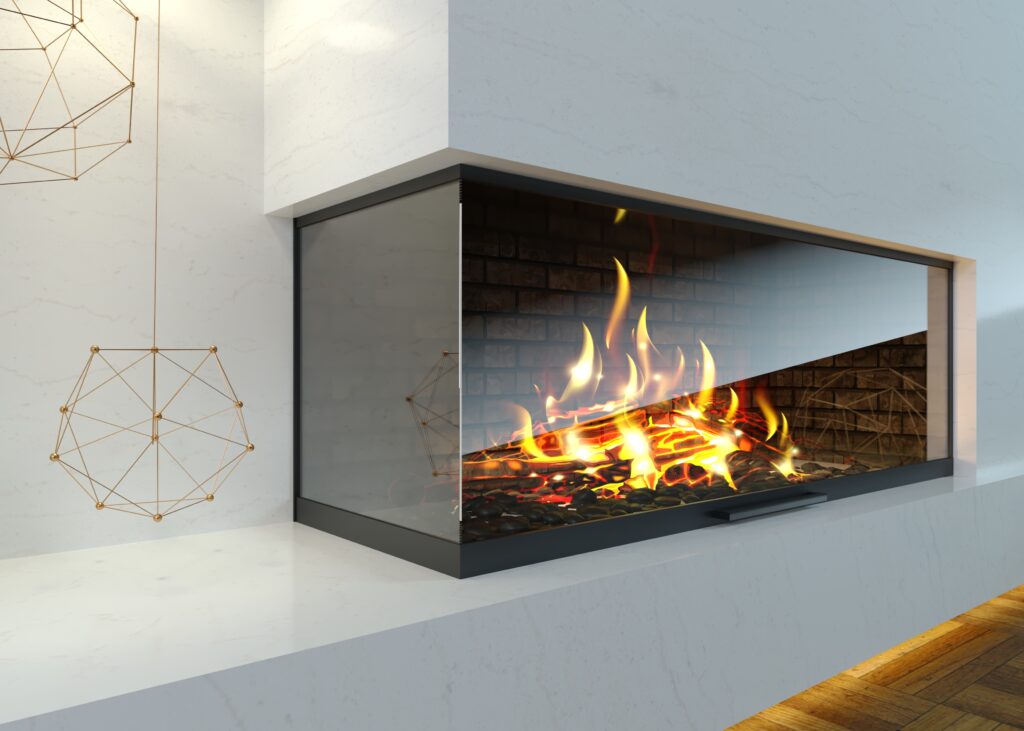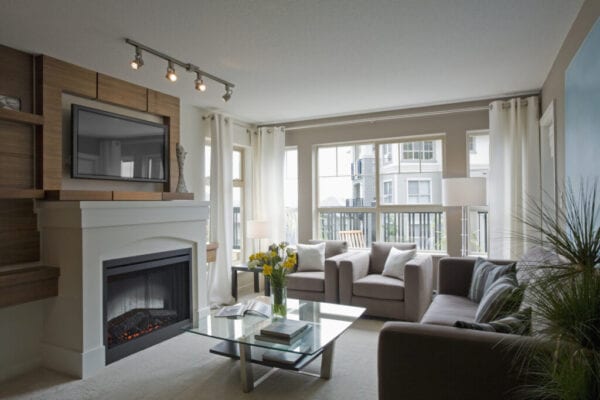 Roger Brooks / Getty Images
Who says a fireplace should be enjoyed only during the winter? We've got some hot fireplace ideas that are bound to inspire you year round.
These contemporary fireplaces are sleek and sexy. The latest trends involve minimalistic, clean lines, timeless materials and the utmost in beauty and efficiency. To truly enjoy such a beautiful design element in a room, make your fireplace the centerpiece. Ways to achieve this include:
Installing accent lighting to highlight the fireplace
Offsetting the fireplace in a geometric design
Painting or tiling the fireplace wall in a bold, contrasting color
Adding a mantel over the fireplace
Adding a slab ledge for seating
If you are an apartment dweller or don't have a wood-burning fireplace, you can still have a modern, beautiful fireplace in your home. The post The Best Electric Fireplaces to Warm Up Your Space has plenty of apartment-friendly options. Here are some of the best fireplace ideas in the design world today.
Glass Enclosure Fireplace Ideas: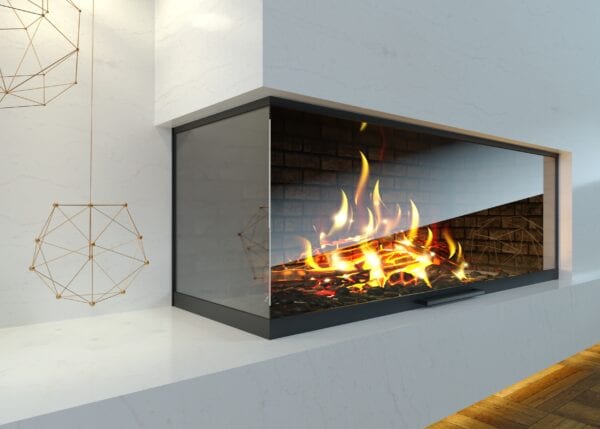 Denisik11 / Getty Images
Hanging Fireplace Ideas: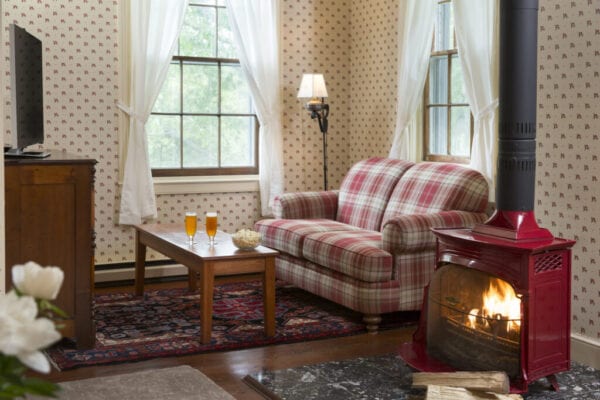 Jon Lovette / Getty Images
Metal Fireplace Ideas: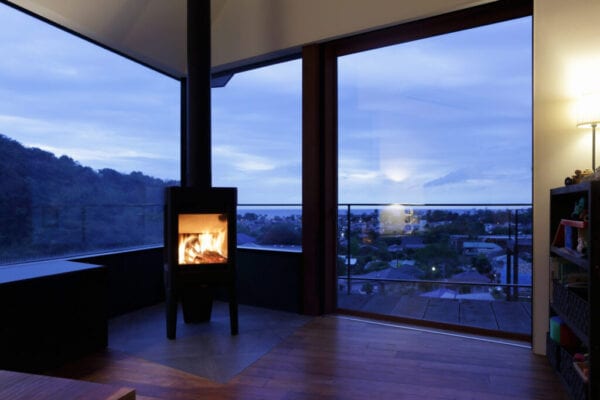 sot / Getty Images
Indoor Fire Pit Ideas: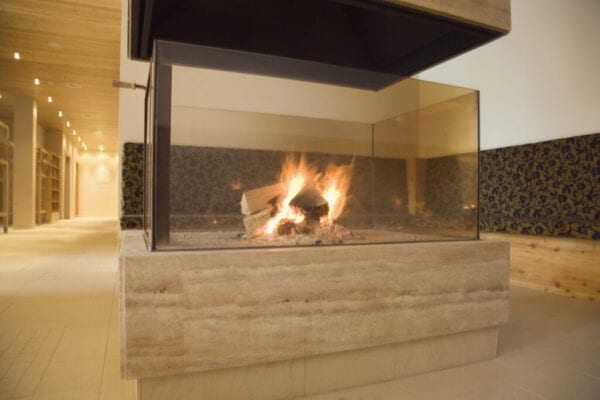 Westend61 / Getty Images
Bathroom Fireplace Ideas: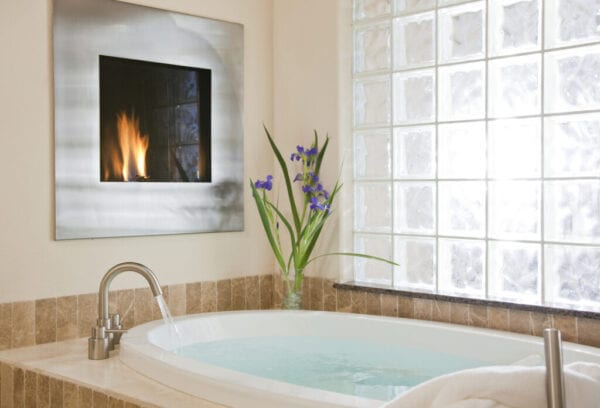 Jon Lovette / Getty Images
TV Fireplace Wall Ideas: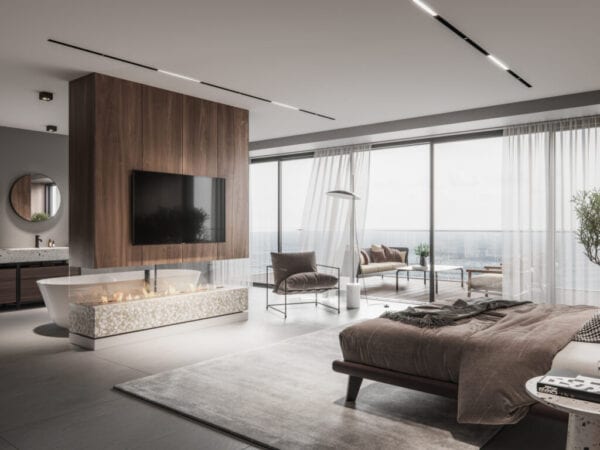 alvarez / Getty Images
Bedroom Fireplace Ideas: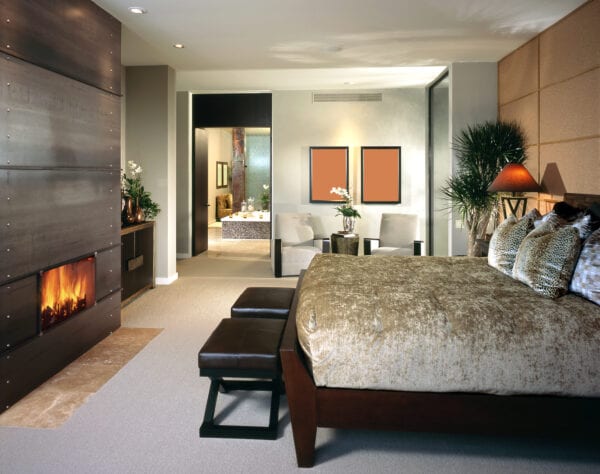 Cr8tivguy / Getty Images
Kitchen Fireplace Ideas:
cgnznt144 / Getty Images
Room-Dividing Fireplace Ideas: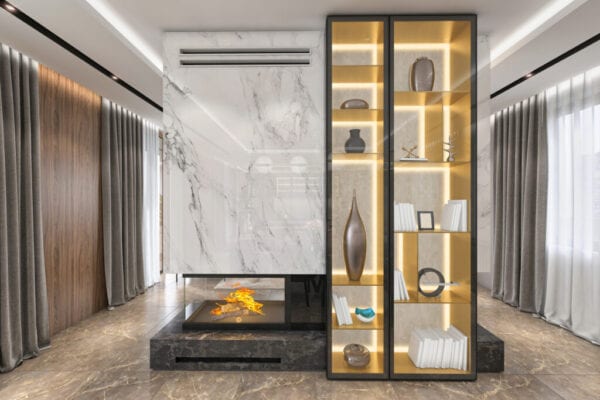 ExperienceInteriors / Getty Images
Round Fireplace Ideas: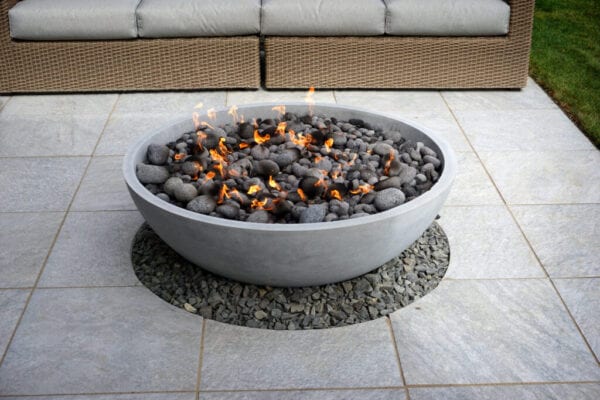 smodj / Getty Images
Off-Center Fireplace Ideas:
RonTech2000 / Getty Images
We hope we've warmed you up with some inspiration. Which of these fireplace ideas would you use to update your living area?