10 Simple Steps To Picking Your Ideal Coffee Table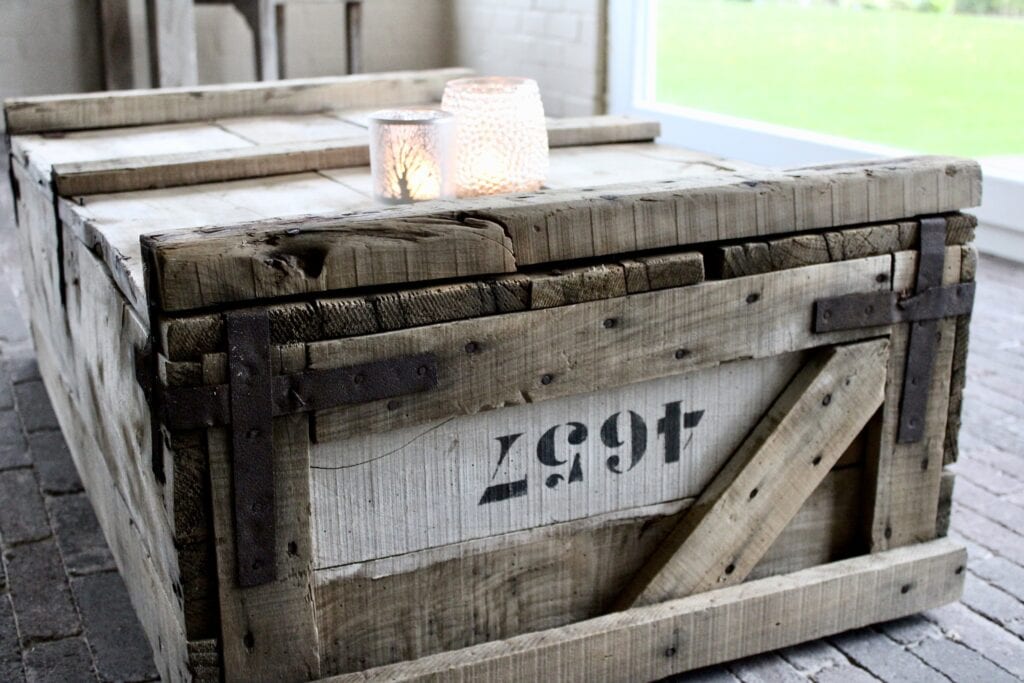 A living room without a coffee table is a lot like a supermodel without lipstick, undone. Just as lipstick is one detail that can complete a look, so too can the perfect coffee table. Coffee tables serve several purposes; from completing a look, to storage and display they are much needed in a space. The question is which style will work for your room. Should you go with a wood one with chunky legs, metallic with a glass top; should it be round, square or rectangular? The options are endless and at times can be overwhelming. My ten tips will help break down the maze of decisions and steer you in the direction of the perfect coffee table.
Shop This Product Now: Square Coffee Table
Budget
The price points for a coffee table can range from ultra-expensive to very budget friendly, so before you start shopping know what you have to spend on it. Your overall budget should be broken down to into areas such as, accessories, lighting and furniture. The furniture line item includes the sofa, side tables, chairs and coffee table, with a larger portion allocated to the bigger pieces. The good news is that you can bend a little on your budget if you see something you love as long as it does not comprise the quality of the sofa or chairs.
Shape
As you lay out the plan for your living room, think about the best shape for the space. Do you have children or pets? Is it a large room or is it small and narrow? A round or oval coffee table is ideal if you have children or pets. The curved edge means a sharp corner injures no one if one falls or bumps into it. Using a rectangular shape and allowing 30 inches between the television console and the coffee table will give you the right amount of room to walk between the two pieces. A rounded one gives a little more room to walk past, as it will curve away from the television console.
Size
As with shape, you will need to determine the size you need. The height of a coffee table is important. It should be no lower than 1-2 inches from the seat of your couch. The standard height for a table is 16-18 inches and pairs well with a typical sized couch. A higher sofa requires a taller table, one that is 20-21 inches in height. The taller table will also be more convenient if you entertain a lot, as it will be easier for guests to set down a glass or a plate.
Shop These Products Now: Storage Coffee Table
Functionality
Another important factor is to know what the primary use will be. Will the table be more decorative, or provide storage? How much storage will be enough? Tables can come with shelves, or drawers to hold everything from kids' toys to that stash of magazines you will someday read.  Regardless if storage is needed, there is still a good chance you will want to be able to place a drink or a plate down without the risk of tipping over.  Pick a piece that will hold drinks and snack plates with ease. If décor is more the purpose, you can focus on one with lines and texture in a material you love.
Material
Speaking of materials, coffee tables can come in a wide variety too. There are industrial ones in metal. Materials such as glass combined with either brass or steel offer a more sophisticated look. Whether it is oak, maple, cherry or walnut, wood has its own feel to it. Oak and maple are on the more casual side with walnut and cherry having a more formal look. Consider using Lucite, it will make your table appear to be floating in the room and it offers up a more modern appeal.
Shop This Product Now: Stylish Coffee Table
Style
Formal, informal, modern or vintage; these are all styles to be considered when purchasing your coffee table. If you favor a contemporary look, choose a sleek metal table with a glass top. If country casual is more your speed, a rustic oak table would be perfect. Pick a round table with wood turned legs for a romantic feel. There are many styles to choose from, just use the decorating scheme of the room as your guide.
Scale
Let me stress the importance of scale. Every piece in your room should be the appropriate scale. For example, a heavy clunky overstuffed comfortable couch paired with a dainty coffee table found in your grandmother's attic is not the right scale. Pair an overstuffed couch with a large table instead. The two pieces, being of equal weight and size, will be more in scale with each other. It is best to pair the dainty coffee table with a smaller more delicate loveseat or settee. Scale is simply about the size and visual weight of objects in a room being comparable.
Alternatives
Sometimes thinking outside the box allows you to find the perfect coffee table that perhaps is not a table at all. Old steamer trunks, cedar chests and ottomans are fabulous alternatives to the typical coffee table. Each option offers its own eclectic appeal. Ottomans for instance can be made of leather or beautiful fabrics that will add some additional visual interest and texture to the room. They can also serve as a place to put your feet up without concern for the tabletop. They will work well in any high traffic family room that gets a lot of use. Often trunks were the only way immigrants brought their lives from the old world to the new. If you are lucky, you may have inherited an old streamer trunk to use nostalgically in your family room creating an interesting conversation piece.
Small Groupings
Who says you need use only one table? Try a collection of tables. For an interesting look place two sets of identical nesting tables next to each other and pull out each table to expand the surface area while staggering the table tops too. If your space is wide and you have not found a table you like, place two tables next to each other and create one larger table. . Another option is to curate several garden stools and use them as a sofa table solution. They come in a variety of colors and patterns that would be perfect in a bright sunny living room.
Shopping
Now that you have decided on a budget, determined your style, functionality, size and material it is time to shop. That is the best part about decorating, right? You can shop the high-end department stores, you can cruise the flea markets or wander the antique the dealers.  Just remember to bring with you the measurements of the room, the space available in front of the sofa, the height of the sofa and images of other furnishings. These will help you to pick something that is to scale, matching in style and perfect for your room.Finding the perfect coffee table may take some effort and thoughtful consideration but it does not have to be an overwhelming task.  Now armed with these tips, searching for the ideal table can be fun and inspirational. Enjoy the search whether it is for a Lucite table or one that will have your guests talking, you will find the perfect piece for your space.  More helpful hints can be found here too. Are there other tips to consider when picking out a coffee table?