10 Ways to Breathe Life into Old Cabinetry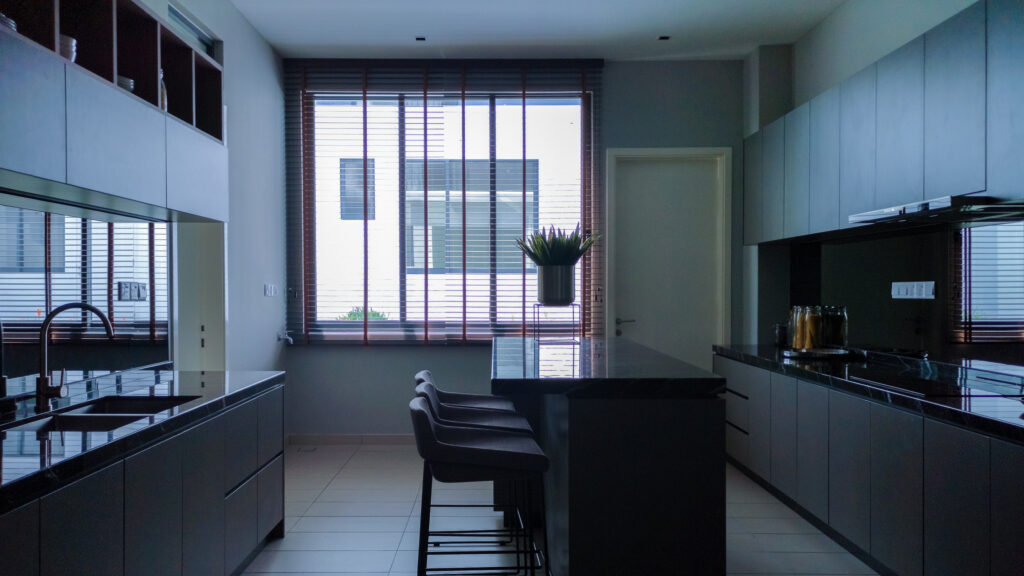 Home cabinetry is one of the most expensive components of your home.  Whether you are choosing kitchen or bathroom cabinets, bringing life into old cabinets will save money and give your home a face lift.  When cabinets are updated they can improve the value of your home and appeal to future home buyers. Even if you aren't moving, you'll want to spend more time in your kitchen and bathroom once you have fresh and updated cabinets.  Here are 10 ways to breathe life into old cabinetry and update your home at the same time!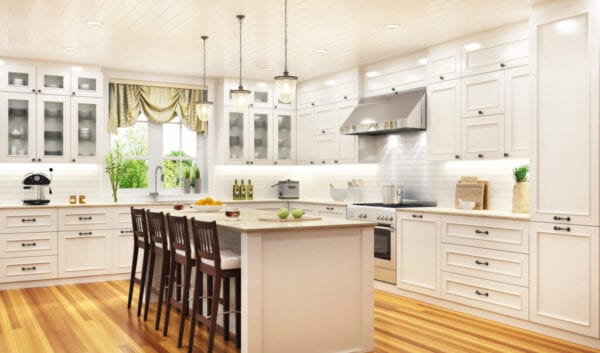 sl-f / Getty Images
1.) Paint cabinets: Consider painting old cabinets with a fresh coat of paint in a quality semi or high gloss paint.  Make sure cabinets are sanded free of the old finish/stain.  For maximum results seek advice of a home improvement store or a cabinetry maker for your specific type of cabinet.
2.) Change/add door hardware: Without changing the physical door, cabinet hardware pulls and knobs can give your cabinetry a new look and provides functionality. Choose modern metals such as brushed chrome, nickel, copper or stainless steel hardware. Styles range from minimalistic, thin door pulls to more intricate and curvy oblong knobs.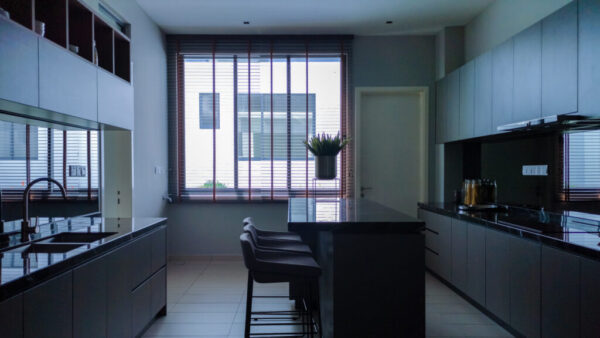 simonlong / Getty Images
3.) Add crown molding: If your kitchen cabinets are in good condition, but just need an upscale look add wood details like crown molding and dentils.  Wood cabinet detailing adds height and grandeur to your kitchen. To match stains of new woodwork to existing cabinets – stain all components at the same time.
4.) Add glass doors: To give cabinets a country charm, replace solid doors with glass pane doors.  If you decide to add glass, consider putting decorative dishes or display items  in these cabinets. Add under cabinet lights inside cabinets for added visual interest in the evening.
5.) Reface cabinets: Cabinetry that is outdated but still has good structural integrity is perfect for refacing.  Refacing involves changing out the old doors and drawer fronts and replacing with new ones. For a stain color change, a wood grained image material is adhered to the current boxes – leaving your cabinets look brand new.
6.) Remove doors entirely: Partially open shelving and cabinetry is for those who like to have dishware on display.  Kitchens can add a decorative touch by using open shelving display to brighten their kitchen and walls. Consider painting the inside of the cabinets to give dishes a beautiful backdrop.
7.) Under/over cabinet lighting brightens the kitchen: Updating your old cabinetry can also mean improving its functionality. Consider breathing new life into your cabinets with over and under cabinet lighting. Lighting can add ambiance and under cabinet lighting doubles for ambiance and task lighting.
8.) Add amenities to existing cabinets: For cabinets that still look good, consider adding amenities such as plate racks, wine storage, and display shelves to update your current look.  For ideas visit a cabinetry manufacturer showroom or look online for inspiration and ideas.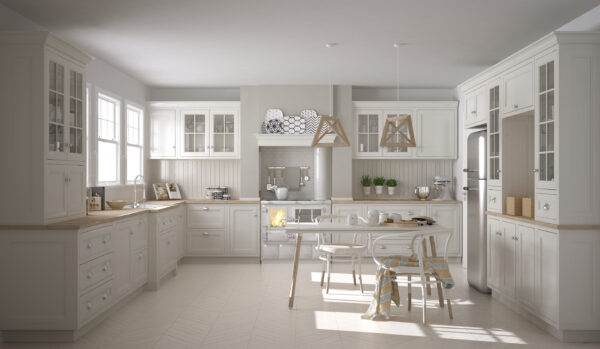 ArchiViz / Getty Images
9.) Add cabinetry paneling to your appliances: Once your cabinetry has been aesthetically improved opt for appliances with matching cabinetry paneling.  This is a good option for those that reface cabinets with door fronts and drawer pulls. Refrigerators, dishwashers, and heated/cooling drawers have varieties with customizable paneling for an integrated appeal.
10.) Extend cabinetry into adjacent rooms: If you are lacking in storage, upgrading to new cabinets in an adjacent living and dining room area may solve your problem. Consider hiring a cabinetry maker to assess your space and your budget.  For some the expense of adding 3-4 new cabinets is much less than replacing all old cabinets.  Each family has specific needs and kitchen cabinets can make or break your space.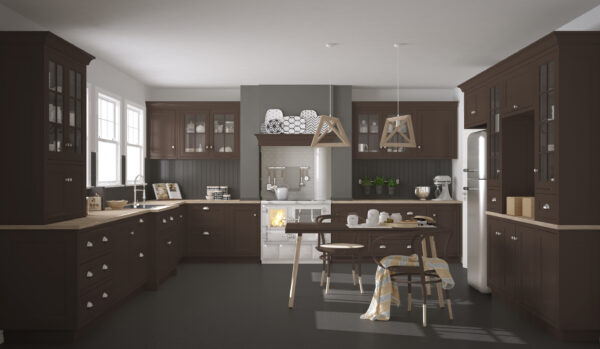 ArchiViz / Getty Images
Your cabinetry is a symbol of your style and a commitment of quality and longevity for your family home. Old cabinets and saving money shouldn't have to be a dilemma you can't tackle. Follow these 10 steps and see how you can transform your cabinetry into 'new' again. Go ahead… your cabinets are waiting on you!
Freshome reader's have you refinished, painted, or refaced your old cabinets? How do they look now? Do you want to do something new with your cabinets? Share with us!