The Most Important Items for Any Kitchen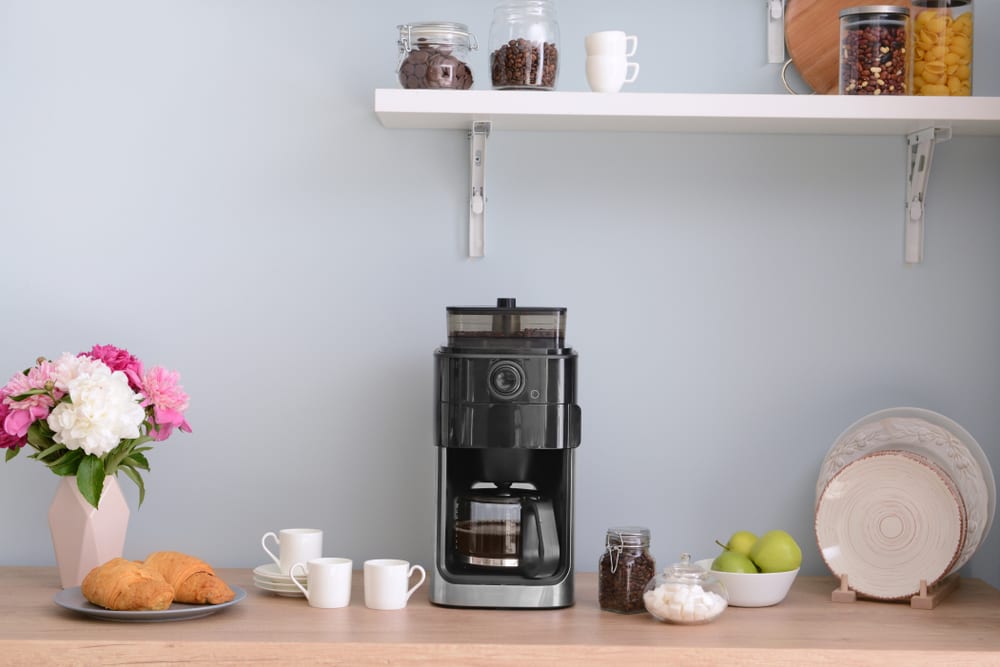 What room in your home could you absolutely not live without? With the exception of perhaps the bathroom, no room matters more to your family's comfort at home than the kitchen. This room is often the heart of the home. And even if you don't love cooking, your kitchen is still a room you'll use on a regular basis to grab a coffee, a quick snack, or a throw-together meal.
Whether you're an expert chef or you've never stood over a stovetop, a well-stocked kitchen can make your life at home a little easier and more pleasant. We polled our team at Freshome to figure out which items we all agree are needed for a functional kitchen. Here are our kitchen must-haves.
Refrigerator
There is no shortage of kitchen appliance options. But none of them are as critical as the fridge. It might not seem glamorous, but the refrigerator is a superstar in any cooking space. If you're just moving into your first apartment, a smaller, standard fridge is a great place to start. If you're ready to upgrade, however, shop around. Glass door refrigerators are beautiful and trendy. They're ideal for people who want a sleek, modern look to their kitchen. Or, if you like a more traditional look, you can panel the fridge doors in a material that matches your kitchen cabinets.
Alternately, smart fridges are ideal for the tech-savvy family – or those who just want to save time and money. They can do everything from help you remember to use items before they expire to serve as a message board for the house. Whichever type of fridge you choose, be willing to invest. This is a staple appliance and it's worth getting a good one.
Knives
Another important investment, a good kitchen knife makes chopping easier and can even help you avoid injury. The good news is that quality knives will last for years and years, so you can feel confident about investing in them. If you're looking for something to get you started, our team loves this three-piece knife set from Williams Sonoma.
Coffee or tea station
Food isn't the only reason to use your kitchen. Beverages can be equally important, especially if you're looking for a quality way to start your day. Setting up a well-appointed coffee or tea station makes the ritual of enjoying a warm beverage easier and more pleasant. Stock your station with plenty of mugs you love and whatever equipment you need to whip up your beverage of choice. If you're looking for a starter option, check out this extremely affordable coffee pot from Target. Or if you want to add a splash of color, try this vintage-style tea kettle from Williams Sonoma is aqua or red. Then, add other fun touches like stir sticks, a sugar jar, and fun art.
Functional stovetop
Much like the refrigerator, a stovetop is a non-negotiable in a kitchen. Our team has a variety of preferences on the type of cooking surface; some of us prefer a gas range while others love a glass-top stove. The latter is easy to clean and adds a nice streamlined aesthetic to the kitchen while the former allows you greater control over your cooking temperature. Ultimately, either option will suffice as long as it provides you with a quality place to fry, sautee, and stew.
Even if you don't love to cook, a stovetop is still important. Our team loves meal prep services like Blue Apron because they take so much of the guesswork and headache out of prepping dinner. If you want to make cooking easier and more fun so you actually enjoy standing at your stovetop, we recommend trying one out.
Eat-in area
Even if you're lucky enough to have space for a formal dining room, that may not be the vibe you want for all of your meals. Creating an eat-in area in your kitchen, whether it's a few stools pulled up to your kitchen island or a sunny breakfast nook, gives the room extra functionality and creates a space where all your family members – even those who don't cook – can enjoy the room.
Other kitchen essentials
Obviously, we haven't even gone into some of the other, more straightforward must-haves like silverware and dishware. Choosing your ideal sets all comes down to marrying your needs (i.e. durable dishware is key with young kids) with your tastes. Have fun with it!
What items do you think are most important for a well-stocked kitchen? What did we miss? Tell us about your kitchen essentials in the comments below.