Affordable Handmade Cupboards for Distinctive Kitchens by British Standard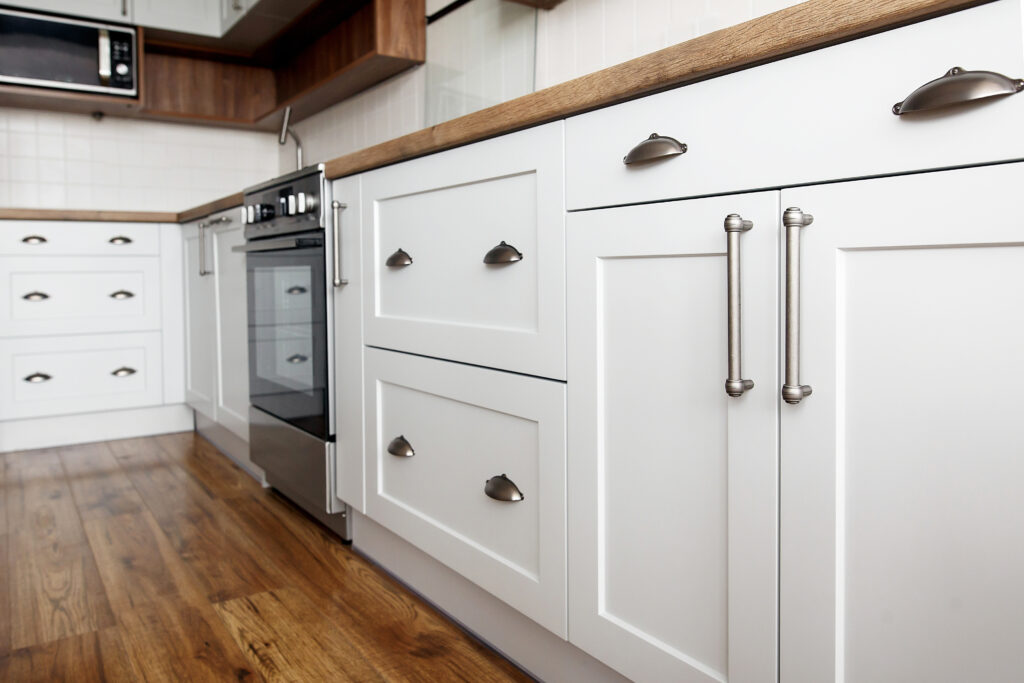 British Standard by Plain English is the brand behind affordable, off-the-shelf cupboards for kitchens, larders and utility rooms, made by hand in a Suffolk workshop. Nuanced by traditional brass fittings and distinctively grained worktops, British Standard's Georgian inspired cupboards create subtle yet impactful undertones of Britain's manufacturing past. Using a monochrome colour palette, charcoal-painted cupboards are complimented by stainless steel appliances and chunky, reclaimed wooden fixtures. A spacious and versatile lader cupboard completes the kitchen.
Cupboard exteriors are primed for customers to paint in whatever colour they like and interiors are melamine-faced. Worktops are oiled with either Teak or Danish oil depending on the wood and will require re-oiling from time to time. Painted cupboards allow you to refresh your kitchen every couple of years. Marks and scuffs can be painted over and the whole room can be given a completely different look with a colour change. British Standard cupboards are made from Birch ply with exception to the drawers which are made from Beech as it is a strong wood and good for cutting traditional dovetail joints.
Be sure to check out the British Standard website for all of their inspiring cupboard models!