Predicting Future Interior Design Trends with Anthony Hughes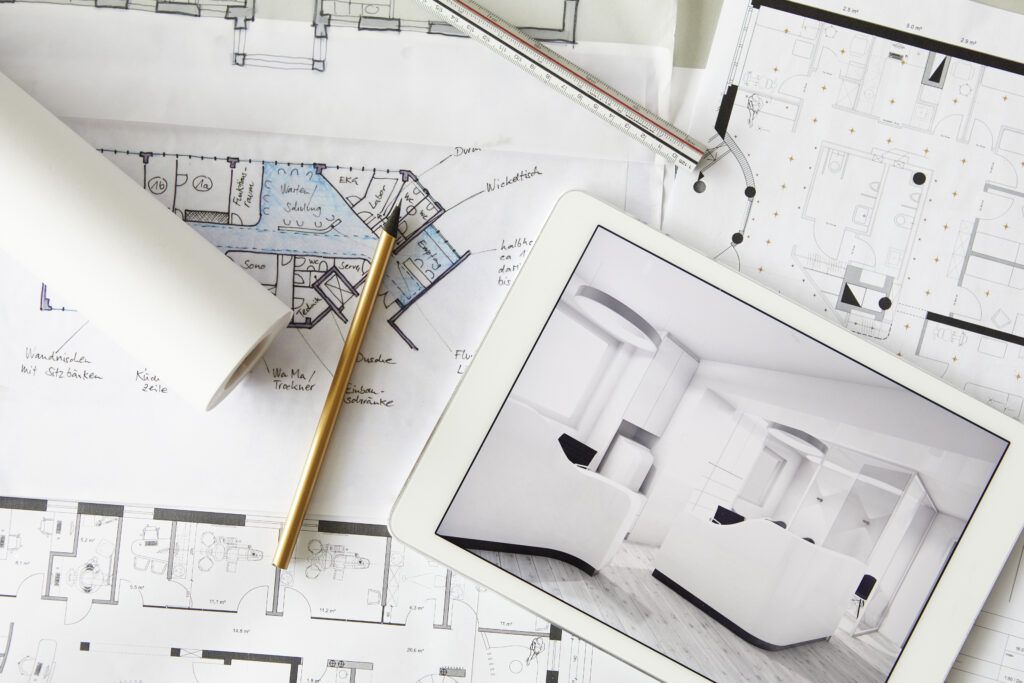 As always, each new year brings with it new design trends that will be exploding onto the scene, each one propelled into the limelight by the various happenings that are going on in the world. For those working with interiors, trying to discern the direction that the interior design scene will be taking and which styles, materials and colours will be most appealing to consumers in the coming seasons is a real challenge. Predicting the next major design trend and what will be driving it is far from easy and requires a great deal of detailed research and observation.
But fear not, there's always the professional trend forecasters who are on hand to give us the inside scoop. This week, Freshome caught up with Anthony Hughes, a recent design graduate and up-and-coming trend forecaster who has agreed to divulge all his secrets to us and reveal the trends we can expect to see in 2012 and into 2013. And he also shares some tips on how we can all learn to become trend forecasters and use the skill to improve our business.
I guess the first obvious thing we need to know is what is a trend? How are trends different to fads?
AH. I would define a trend as the styling, colours, patterns, materials and shapes of a particular season that has a long-term influence on the market. A current trend can be derived from previous season's trends and also current world affairs and events. In the interiors market we are more focused on "macro" trends (bigger and longer lasting) than "micro" trends, which are more common in fast fashion.
Trends differ to fads in that they are more long-standing, they develop and change over time. Fads are sometimes known as a "flash in the pan" and are only popular for a shorter period, generally unexpected.
What is trend forecasting exactly?
AH. Trend forecasting is about identifying consumers' attitudes, needs, wants, spending patterns and lifestyles and also economic factors. Through trend analysis, common factors and issues are then matched to colours, styles, products and materials to suit those needs and wants, generally two years beforehand. It combines social science with a keen eye for design, but certainly no crystal ball gazing!
How did you get first get involved with trend forecasting?
AH. I'd say I first became really interested in trend forecasting in my final year at University when we worked with Scarlet Opus. Before taking my degree course at University, I was completely unaware of trend forecasting or what it was. Throughout my studies, I became increasingly aware that as a designer, you need to be aware of trends and their influence on the consumers' buying decision. To put it simply, you cannot design and then get the consumer to desire the product, the design needs to suit their needs and desires.
Having recently graduated, you now write regular blog posts for Scarlet Opus, the renowned British trend forecasting company, about upcoming interior trends. How did you get involved with Scarlet Opus?
AH. Victoria Redshaw of Scarlet Opus delivered our trend forecasting module at University and that's where it all started really. After submitting my work, one of the forecasts was featured on the Scarlet Opus Trends Blog and I was offered the chance to become a guest blogger for them soon after graduating. It's been a great experience so far and I've learnt a lot from them.
How do you go about making your predictions about the interior trends we can expect to see in the coming seasons? Where do you look to find this information?
AH. In order to identify consumers' needs and wants you need to look at the bigger picture, that is, on a global scale. I begin the forecasting process by researching into upcoming events, anniversaries etc for that particular season for example say S/S 12. I review the past season, A/W 11/12 to establish what trends have been killed off by their own success and which ones have enough to go on further. It means keeping an eye on the news, current affairs and a lot of surfing the net to find these forthcoming events.
What factors would you say influence the emergence of trends in interiors?
AH. There are certain areas that influence the emergence of future trends. I look at economic, political and social factors and also cultural, scientific and environmental issues. World events and celebrations, new gallery and museum exhibits, architectural projects and even a bit of fashion are also contributing subjects.
Most people only recognize trends once they have been around for a while and are well established. How can interior designers learn to identify these trends before they emerge?
AH. As a designer, you should always be aware of current and upcoming trends, I find it vital to the design process. Interior designers can learn to foresee upcoming trends by doing a bit of research themselves and keeping an eye on current consumer attitudes. After all, they are the people with the buying power! You should be able to identify from various publications, blogs and websites what materials and colors are the beginnings of a trend, and this should enable you to become your own trendspotter.
How can interior designers use these valuable trend forecasting insights to help improve their business?
AH. It's all about getting the right products in on the shelves at the right time. Retailers who know their target market and have a character can then utilize trends knowledge to create an exciting product range, in line with current needs and wants and ultimately suitable for consumers' thoughts and feelings. Working with trend agencies helps to develop the right product range as other trends may not be suitable for every brand. It minimizes risk in your business and effectively increases profits.
And the question we all want to ask… Can you give us some examples of trends we can expect to see in 2012 and how these trends will manifest themselves in interiors?
AH. The main focus in S/S 2012 will be the Olympics held in London and with that, we will be seeing a lot of bold, bright colors as cultures come together at one melting point. Dynamic, vibrant and energizing "Colour League" will be the forerunner in the interiors sector.
The recession and the possible new economic downturn we are heading towards still affects consumers' thoughts and their buying patterns. "92262 Springs" is seen as a retreat from these harsh times, with the merging of urban and rural continuing to be a major influence. Retro modernism, repeat pattens and cool-calm colourways usher in a slower pace of life and a grown-up sense of escapism. Transparency is used in lighting and accessories and vintage furniture provides artistic flair.
The handmade and upcycling trend continues with "reKraft" cushioning us from everyday strife. Over-sized knits and knotted details enjoy a resurgence in A/W 12/13. Again, our fears and worries are played out in our material choices as we lean towards softer, hand-crafted interior pieces. Make do and mend has made its return, no longer old-fashioned but re-invented, refreshed and modernized. Coiled, stitched, and threaded products provide a more handcrafted feel.
And you know what? Trend Forecasting really isn't that hard if you just pay attention. Here at Freshome we predicted a similar trend just a few weeks ago in our post about Knitting in Interior Design. So what do you think about these trends? Which is your favorite?