How Successful Interior Designers Got Their Start — and How You Can, Too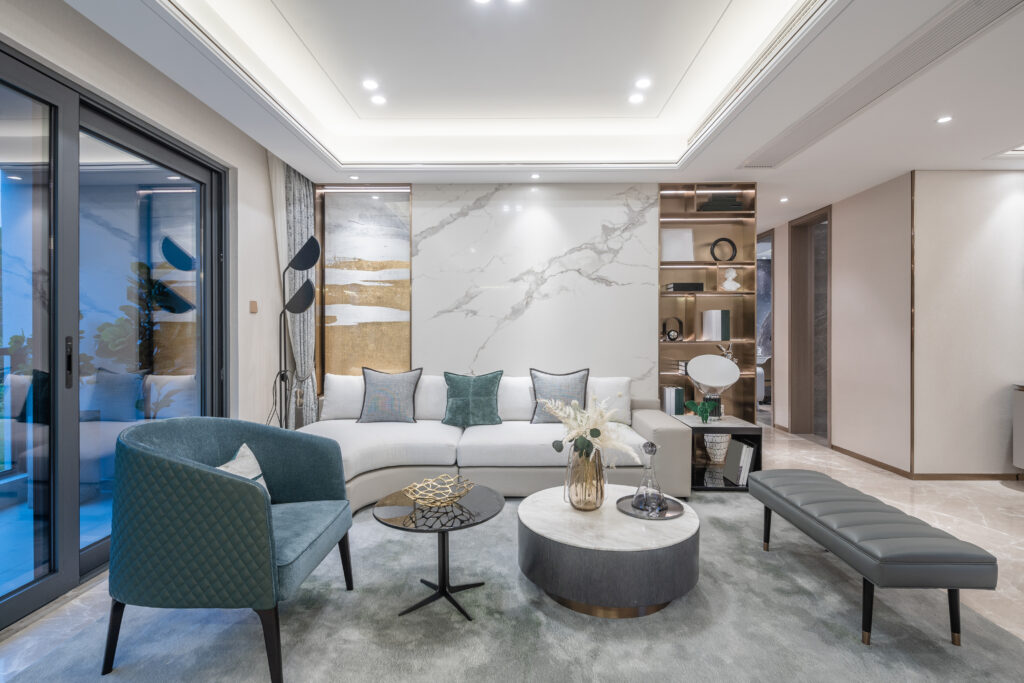 If you love working with people and enjoy the world of design and decorating, you might be thinking about becoming an interior designer. According to the U.S. Department of Labor, the median annual salary is $48,400, but many interior designers earn in the six-figure range. An interior designer helps plan and decorate living and working spaces for clients. You can work as a freelancer if you're a self-starter or if you work as part of a design firm's team. Good communication and people skills are vital, since you'll be guiding potentially indecisive or inexperienced clients on major decisions. Most successful designers specialize in a particular niche. Some specializations include:
green living (working with eco-friendly materials)
hospitality (hotels)
corporate and business spaces
home interiors
health care (hospitals and medical facilities)
sets (movie, TV and commercial interiors)
Further specialization is possible, such as home kitchen design or Asian eco-friendly corporate interiors. According to the American Society of Interior Designers (ASID), you must do three things to become a certified interior designer:
To find an accredited interior design program, the National Association of Schools of Art and Design offers a list of more than 360 post-secondary accredited institutions with art and design programs.
Interior Designers vs. Interior Decorators
Did you know that many well-known interior designers aren't certified? Kelly Wearstler, Vicente Wolfe, Jonathan Adler, Barbara Barry, and Nate Berkus are at the top of the design field but never completed the required steps recommended by the ASID for certification. They're technically interior decorators. But their talent and willingness to learn, coupled with good networking skills and a little luck, helped them achieve success. Following the ASID's requirements is the best path, especially since some states require you to operate with ASID certification. Either way, to truly become a successful interior designer, you have to work hard, build great relationships, take chances, and be ready to learn. Here are the surprising stories of how some of the top interior designers who took a different path got started.
Nate Berkus
Berkus, a regular guest on The Oprah Winfrey Show and designer of a successful namesake collection at Target, started apprenticing in the fashion and interior design field right out of high school. After working as an auctioneer at high-end antique reseller Sotheby's in Chicago, Berkus gained enough experience and confidence to launch his own design firm.
Vicente Wolf
Wolf was born in Cuba to parents in the building business. He moved to New York City at the age of 18 without completing high school. Rearranging furniture was his favorite pastime, but he never knew it could be a career until he met an interior designer.Wolf's first design job was a living room project, and it was published in a magazine. That was the beginning of a beautiful portfolio — and his name on the list of House Beautiful's 10 most influential designers.
Kelly Wearstler
Wearstler is best known for her hotel designs and design books. She studied interior and graphic design at Massachusetts College of Art and decided to move to Los Angeles to break into the acting world.Acting didn't work out, but she was hired by a real estate developer to work on the company's design projects, which included the Avalon Hotel in Beverly Hills. She not only received great acclaim for the project, she also married the developer, Brad Korzen.Regardless of the path that leads you to an interior design career, here are four tips to succeed in becoming a working interior designer.
1. Work for a designer.
The fastest way to earn hands-on experience is by working at a design firm or for a busy interior designer. It may be an internship, assistant position or administrative job to start, but take the opportunity to learn and work your way up.You'll learn how the business works, which suppliers work with the trade and important rules and procedures. Be reliable and trustworthy, and you'll gain trust and a possible promotion. You'll develop a list of clients as well as valuable experience working for an established designer or firm.
2. Network.
You never know who may need design help. Have business cards and contact information ready to hand out to people you meet. A simple website with some sketches or images of your work, even if it's a room from your apartment, is a good start for a portfolio.Reach out to related trade businesses such as architects, lighting designers and suppliers. Many architects choose or recommend preferred designers for client projects.
3. Be prepared to start small.
Your first big break may be a basement remodel or window-treatment project. Be professional; small jobs can lead to more work and client referrals. Remember that your goal is to build long-term relationships.
4. Keep up to date on products, trends and materials.
As an interior designer, you're expected to know all the latest trends. Regardless of how busy you get, stay up to date on industry news and developments. Most interior designers swear by their copies of Architectural Digest, Elle Decor and other design publications. Of course, regular visits to Freshome are helpful, too.If you've always dreamed of turning your love and talent for interior design into a career, it's possible. The right training, good networking skills and the desire to work hardll take you far.