How to Find the Right Interior Designer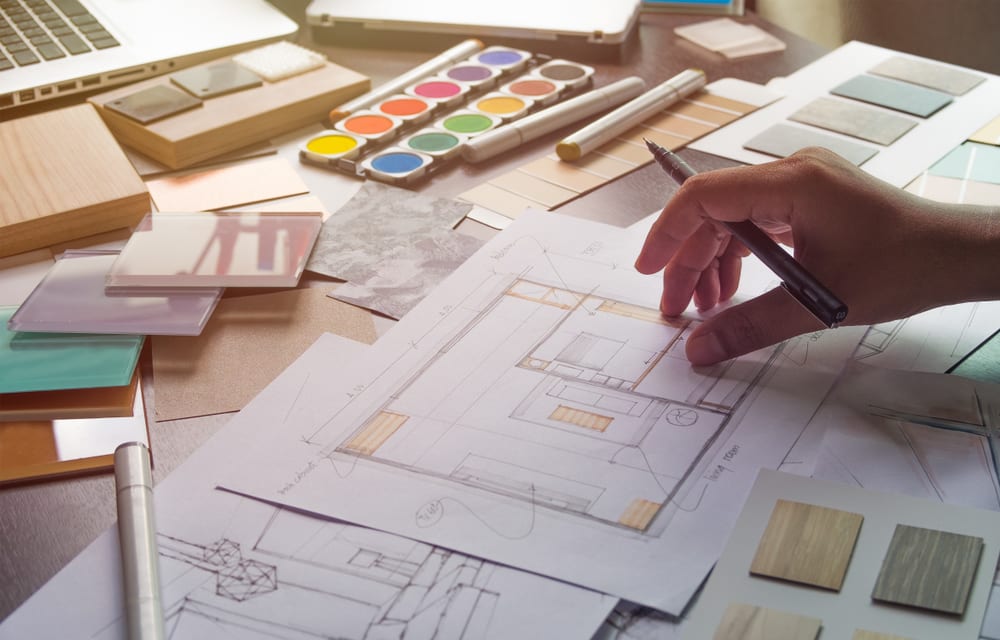 Creating the space you live in is a big deal.
Whether you're to remodeling your existing home or build your dream home, projects can quickly become too large to manage alone. Maybe you don't currently live near your decorating project, or you work too much to allow for full control of design and execution. Or perhaps you just need the help of a professional to bring your space together beautifully.
A great interior designer will listen to your wants and needs to make your home a personalized space with expert design and provide the extra assistance managing the project's budget and timeline.
In fact, many designers can help you save money with their industry connections, inside information on the best deals, and manufacturer discounts. A trained designer can create professional layouts and designs that make their value worth their fees.
But before you rush to consult the first name you find, use this checklist to ensure you choose a credible and experienced designer who can deliver a result that you'll love for years to come.
How will you find an interior designer?
The best starting point is to ask friends, family, or coworkers for a recommendation. Word-of-mouth is still the most valuable publicity around! You may also want to research professional associations in your country or city for a list of participating designers, which leads to our first checklist point. Trends are always changing, and you want a designer who stays up-to-date on the industry and can recommend new ideas, like these hot styles:
The best starting point is to ask friends, family, or coworkers for a recommendation. Word-of-mouth is still the most valuable publicity around! You may also want to research professional associations in your country or city for a list of participating designers, which leads to our first checklist point.
Check credentials
The first item on your checklist should be a review of the designer's credentials. Are they a part of any local or national design organizations and continuing education? For example, in some states across Canada and the United States, an interior designer must possess a license and NCIDQ Certificate to call him- or herself an "interior designer," while anyone can use the term "interior decorator" with no formal training or certification process.
This is important to know if you are considering hiring someone who is an "interior decorator" — he or she may have good taste, but no education or training in lighting, layout, materials, and more. Do the research in your state or country to find out what training a designer may or may not have.
Finally, look for testimonials from the designer's website, or a list of references directly from the designer. Don't be afraid to call a reference and ask specifically how the designer listened and interpreted that client's needs. After all, it's your home; you should love your space and the process it takes to create it!
A professionally educated designer will be able to think creatively based on new trends and your available space to create unique spaces like this colorful office, which takes advantage of pre-existing exposed brick walls.
Examine the portfolio
Next on your checklist should be a close examination of the designer's portfolio. Most people remember to do this when interviewing a designer. But it's more than just looking for a "wow" factor.
First, look for a range of different styles. The portfolio may look gorgeous, but if everything has a similar design? Then you know that your home will also end up looking like a close copy of all the others.
A great interior designer can adapt to use dramatically different color palettes, styles (contemporary, traditional, period, etc.), textures, and layouts to customize a home based on your lifestyle. You certainly want to see a few designs that reflect some of your taste within the portfolio! This simple design below looks great but didn't require a massive budget to accomplish.
Also, look for designs at different price points (you can ask about the project budget for the images). With an unlimited budget, an interior designer can create fantastic portfolio images. However, it's just as important that he or she can finish attractive designs for any budget.
Ask for portfolio images that reflect your budget, a few more expensive projects, and a few from a lower price point to get a sense of what's possible. If you've found a credible, trained interior designer with a varied portfolio that excites you, it's time for the final step!
Have a conversation
Today, many people work with designers who aren't located in the same city as the owner or the home. This is especially true in the case of a vacation home; the owner could be in New York, working with a designer and second home in Florida. It's easy to believe that if you like a designer's portfolio and background, then that's all you need to get started — but watch out!
You should always, always speak to the designer as close to "in-person" as possible, via a phone call or Skype if you truly can't arrange a face-to-face meeting. Speaking directly to a designer in a meeting is the only way to test your future working relationship and ask some specific questions.
Have a few talking points in mind and bring in some photos of rooms that inspire you. Here are some potential questions to help you tell whether or not you'll be able to work with and enjoy the collaborative design process with a particular interior designer.
Does he/she listen to you and ask questions about your unique lifestyle?
Does he/she try to persuade you just because "it looks good," or because there is a real reason pertaining to your floor plan, budget, etc.?
Can he/she comfortably accomplish your goals within your budget?
Can he/she adapt to suit your style, schedule, and other needs?
Is he/she friendly and easy to reach by phone or email? You'll be spending a lot of time talking, so you should get along with your designer. Otherwise, you won't enjoy this process, which should be energizing and fun!
If you feel that the interior designer is listening closely to your ideas and able to interpret your style, you've found a winner. Your home must reflect your personality and have unique touches, like the airy and bright beach-themed living room below with the distinctive natural driftwood elements.
The bottom line
With these three checklist items: a credentials profile, a close look at their portfolio, and a face-to-face Q&A session, you'll be able to tell whether or not an interior designer will help you create the perfect space and make the process enjoyable.
When you're working with the right interior designer, the experience of decorating your home and watching all the different pieces come together is just as thrilling as the final result. Use these tips and questions to get started on giving your home a professional makeover!