Best Valentine's Day Gifts For New Homeowners That You Can Find on Amazon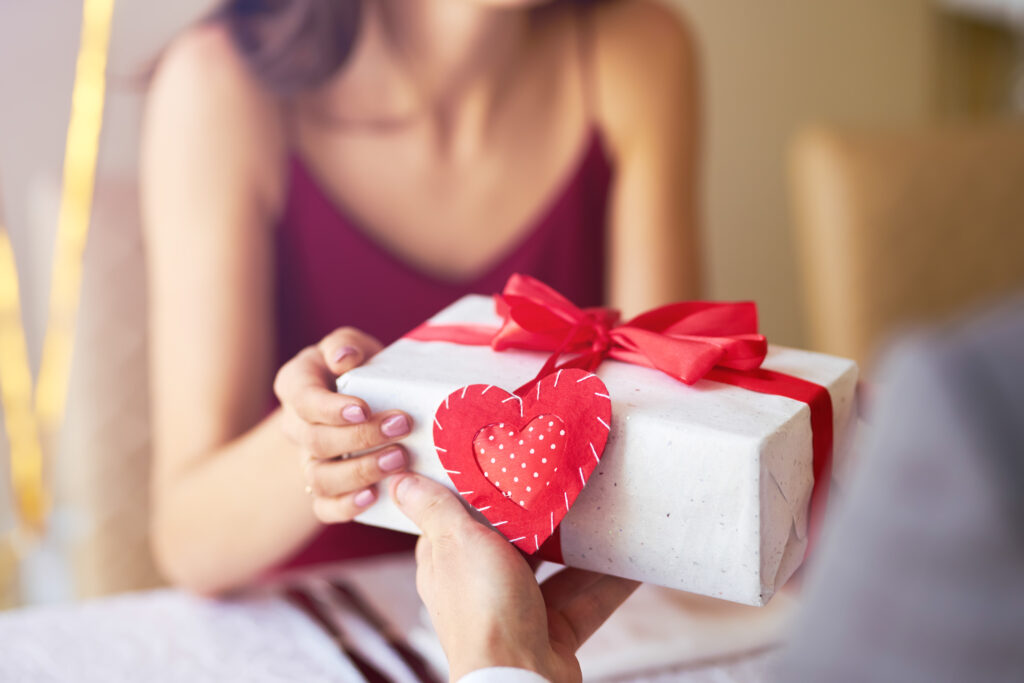 Every year, it becomes a challenge to select something for your partner. Where are you supposed to find that perfect Valentine's gift for him, her, or them? Valentine's ideas for husbands can be far different than cool Valentine's gifts for her, and regardless of how your partner identifies, it's easy to run out of Valentine's ideas when you have been gifting to the same person year after year. This year, Valentine's day gifts are more important than ever without the luxury of in-person visits (or in-person shopping), so your COVID Valentine's gift ideas need to be better than ever before.
Cool Valentine's gifts run the gamut, and so does this guide. Valentine's ideas can be difficult to come up with, especially when you're shopping for that person who has everything. There are a million ways to send your love without being there in person, and these Valentine's day gifts perfectly fit the bill. While this guide is divided into traditionally gendered sections, any gift on this list would delight your special someone.
These are the best Valentine's gifts for 2022.
Thoughtful Valentine's Day gifts for her:
There's nothing worse than a warm glass of white wine, so make sure your partner's wine stays ice-cold with the Huski Wine Cooler. This cool Valentine's gift will keep your wine cold for six hours, long enough to last your next dinner party.
In the days of dining in, this large cheese board and knife set will be the star of the (socially distanced) party. You don't have to sacrifice storage for size, either, because there are three drawers to complement the five serving sections.
A cool Valentine's gift idea, this indoor herb kit gives you everything you need to begin growing basil, thyme, parsley, and oregano right in your own kitchen. There are three cute mini planters with chalkboards to label each one of the budding seeds.
She is sure to love this custom print using real maps of your hometowns – or add in your new address to really make it feel like home. Either way, it's a thoughtful gift that will also help fill your walls.
Mix up your partner's favorite martini recipe at home, and serve it with a little extra flair and style that they'll love on your next at-home date night. This set of six martini glasses is an inexpensive gift that's also vibrant and fun for a cool Valentine's gift.
Valentine gift ideas he will love:
The Ring is one of our picks for the best video doorbell cameras, and this is the latest model for a Valentine's gift for him. Keep the house safe and improve your home security (even lowering your home insurance!) with easy management from your phone, tablet, or PC.
You'll both adore this air fryer. Cook healthier versions of french fries, fried chicken, and other fried favorites with a fraction of the calories.
Give the gift of nostalgia with a vintage suitcase turntable that any music fan will love. He'll enjoy the modern addition of Bluetooth to make controlling favorite tunes a breeze.
For a little more than $50, you can buy this set of wine and whiskey glasses. He will have four glasses of each style to enjoy and take with him anywhere. Plus, they'll be great for all of those future get-togethers!
Save space so you kitchen samurais don't have to sacrifice the beloved knife collection. This 24-inch magnetic strip is stainless steel, too, for a sleek yet powerful design.
Creative gifts for your favorite friends and Galentines:
There's nothing better than a hot cup of espresso when you need a pick-me-up. This espresso machine can use either pods or ground coffee with a swivel jet frother for your own perfect lattes and cappuccinos.
To add to your cute Valentine's gifts, consider this quirky cookbook that your Galentine is sure to love, with recipes like "Casual Meals for People Who Already Love You" and a section called "Salad on the Rocks." It's an amusing read for the coffee table, with photos and interviews from some of the world's best artists and chefs. If you're on a budget, opt for the $12.99 Kindle version, which you can send directly to your friend's device.
Give the gift of relaxation with this smart essential oil diffuser that's large enough to last 16 hours. Armed with Wi-Fi technology, you can use your app to control the power and settings, like setting mist or changing the light schedule, and it also integrates with Alexa and Google Home voice control.
Take things up a notch with these gorgeous rose gold insulated champagne flutes that will keep your bubbly icy cold for up to five hours. This set is perfect for your next picnic brunch date with an unbreakable, reusable design that even includes a lid.
Affordable yet stylish, Himalayan salt lamps are thoughtful Valentine's gifts for her because they are also said to offer excellent health benefits, like improving mood, sleep, and even allergies. This tabletop version can go anywhere and works well on your countertops, nightstand, or even office desk.
Valentine's home goods for your family:
Perfect for the chef in your family, this five-piece set can handle everything from steaks and roasts to pancakes and fresh bread.
Add a smoothie to your morning routine in seconds with this updated version of the NutriBullet. It even comes with two lids, so there is an extra when the other is in the dishwasher.
Everyone is feeling extra health-conscious these days, so this water filter lends a helping hand with two separate filters to leave their water extra-clean. We love the classy presentation of the glass, but LifeStraw makes a model in plastic, as well.
Give the gift of reflection with a gorgeous personalized journal. There are 80lb pages in a rugged, antique package to hold all of your loved one's thoughts, musings, sketches, and notes.
Bring the gift of gardening indoors with LeJoy's 4-Layer Garden Seed Sprouter. There are four separate trays for all the planting and growing you need, but there's a windowsill-sized option if you're gifting a college student or anyone else with limited space.
Gifts for anyone special:
Every homeowner needs a solid tool kit, and Craftsman is one of the top brands to deliver. This 102-piece kit comes with a full lifetime warranty, too, for more bang for your buck.
Satisfy that wanderlust with a stylish desktop globe. Its elegant design will have you plotting all the places you want to go on your next vacation.
It may be simple, but this is an excellent gift for anyone who needs to make dinner in a pinch. This rice cooker is also super convenient for dorm rooms and office kitchens where resources are limited, but there are still hearty appetites to feed.
Bring some humor to the kitchen with these witty dish towels. A natural conversation starter, these are sure to bring a smile to anyone's face.
The golden elephant is the centerpiece of this elegant jewelry holder. There is even a small tray to hold your extra rings and trinkets.
Instead of buying a physical gift, you can Give the Gift of Prime with a prepaid 3-month or 12-month membership. In addition to free 2-day delivery on Prime items, you are also gifting tons of free music, TV, and movie titles to enjoy.
The bottom line
No matter what you're looking for, there are tons of cool Valentine's gifts that you can choose to gift your loved ones this Valentine's Day. With families still separated by coronavirus, Amazon Prime and other online retailers make it easy to send your love this holiday without risking shopping malls. This Valentine's Day, you don't have to let quarantine and social distancing keep you from showing your appreciation and sharing the love with your family and friends.
Frequently asked questions
Q:
What are the best cheap Valentine's Day gift ideas?
A:
Amazon has plenty of options for the best cheap Valentine's Day gift. From handy kitchen gadgets and smart home tech to gifts made for relaxation, there are endless opportunities for you to find the perfect gift for that special someone.
Q:
What is the best gift for Valentine's Day?
A:
The best gift for Valentine's Day is one from the heart. Think about the things that are most important to your loved one and then search Amazon to see what gifts might work.
Q:
What is the most thoughtful gift for Valentine's Day?
A:
The most thoughtful gift is one that best reflects the recipient. Consider what things your recipient would most enjoy or what they need, and then shop accordingly.
Q:
Where can I get personalized gifts for Valentine's Day?
A:
Amazon works with thousands of retailers to provide custom, personalized gifts that are perfect for anyone. There are all sorts of products that can be customized or even personalized to best suit your loved one's tastes. Craft-focused sites like Etsy and Artfire can also personalize.