Spring Decor Must-Haves For Your New Home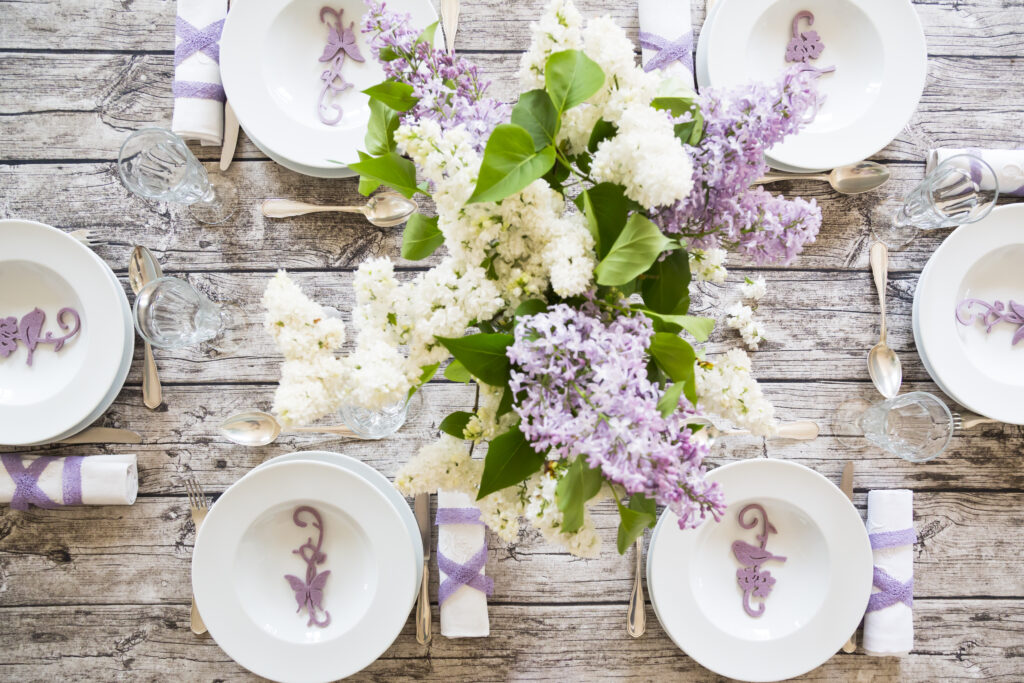 As warmer weather heads our way and our thoughts turn to all things spring, it's time to brighten your family's hang-out space, indoors or outdoors.
We've got the perfect finds to experience the return of sunny days and new growth in 2022.
25 spring decor must-haves for your home
Home decor:
Make the most of your timeless furniture and accessories by adding bright spring pillows to couches and chairs. This set has a rustic farmer's market theme that is sure to look nice in a neutral-tone, contemporary space — a perfect item for spring living room decor.
Can't find a place for the perfect violet or cut flowers you've brought home to celebrate the season? Add a floating shelf with a macrame accent for just a touch of elegance and a convenient spot to store those blooms.
Many people just can't complete their spring decor 2021 without a wreath of some kind! This artificial eucalyptus wreath is a great way to add a lush look to the kitchen window, or as spring door decorations for the front door, or anywhere else you want to put touches of your spring decorating ideas.
Substitute out your dark flannels and cozy wools for a spring-themed throw blanket that brightens the bedroom or living room. Given how much time many people spend at home, a throw blanket might even be a good option as part of your office spring home decor.
Baskets make a space more orderly while also looking planned and pretty. Fill one of these woven baskets with flowers, umbrellas, and the last remaining cold-weather gear as spring takes hold. If you need to store something but access it easily, consider a basket to help it fit into your room's look. Aside from being a great spring decor idea, this decorative basket can outlast the spring and be an all-year-long home decor item with utility.
Kitchen looks:
We love lemons and yellows for the kitchen — a reminder of fresh, bright flavors and clean smells! These kitchen towels are a great way to liven up the kitchen with something useful, substituting out any themed holiday towels from the winter to make way for warmer tones and weather. These spring decor towels are perfect for brightening up the kitchen in the meantime.
Do you love being able to display cut flowers in your kitchen? These rustic mason jar vases hang on the wall, helping you keep any counter space free while still seeing your blossoms front and center. This spring decor detail really is refreshed every time you bring in a new spring bloom, making it possible to change up your palette a little every few days.
You and the other chefs of your home are also part of the spring decor with this floral apron and pot holders set. The accouterments of the kitchen that must be available for use are just as much a part of your design, so pick out something new and pretty to add to this spring's kitchen decor.
For those who have been storing all the spices in a cabinet or on a shelf, consider this sleek bamboo organizer instead! Selecting spices becomes a pleasure when they add a pleasing look to your kitchen space too. This bamboo color allows for a pop of brightness and is a perfect addition to your spring decor.
The return of fresh herbs is worth celebrating with these cheery green herb shears! Pick up a pair and see how easy it is to dice up some garnishes and fragrant additions to spring meals.
Spring cleaning and organizing
Spring is when your bottles of window and surface cleaners get their biggest workout, wiping away any winter grime. Give them a place of honor under the sink rather than letting your cleaning supplies become disorganized themselves. When your cleaning supplies look great, it's easier to grab one and get to work! Spring decoration can be practice, and sometime hidden!
These neutral, quilted cubes are so versatile, since they can fold down when not in use, they have a plastic window for viewing the contents, and they are flat so that they can fit under other pieces of furniture if you need to clear out a closet.
This organizer works great for people who prefer to have a clear view of their produce and use it before it starts to get old. They look great while helping you cut down on food waste.
Mops and brooms don't have to all be stored in a corner of the pantry – get them up off the floor but easy to grab with this wall organizer for cleaning tools. It mounts easily and ends up saving you quite a lot of space.
If you like having more than just your hanging clothes handy in your closet for outfit selection, this hanging organizer offers both cubes and drawers to store everything you need to look great. Items that might otherwise be relegated to heaps on dressers or tables are neat and tidy.
For your yard and garden:
Don't leave yourself constantly missing one trowel or glove: get all your gardening items in one place! The attractive caddy makes it easy to grab and have everything you need in one set as you start seeding or weeding.
Remember the pollinators with these pretty and simple metal bees to hang in your garden. Group them together for one artistic design, or place them around the garden for ambiance.
Let the breeze blowing through the garden or yard offer a mesmerizing movement with this wind spinner art. It can easily be hung on a tree or hook where it can spin freely.
This mosaic-design bird feeder doubles because it brings birds in while also beautifying your spring decor 2021. Looking for spring decorating ideas? Consider replacing an older or dilapidated bird feeder!
A great art project for children or grandchildren, Paint Your Own Stepping Stones let the littlest members of the family add to the spring decorating ideas. Even a mismatched set brings back precious memories.
For your deck or patio:
Let your solar lanterns charge all day and then softly glow for evening gatherings. As the sun sets, you'll still have light for your springtime dinner and drinks. This spring home decor piece is one you'll want all year long as well.
This combination set is particularly nice for a patio or deck, covered or not. It allows you to store a few key outdoor items while also providing two extra unobtrusive seating options or table surfaces. The perfect pieces for your spring home decor.
For areas with a bit more breeze than is easy to deal with during the spring, consider adding some windproof curtains with a rod at the top and bottom to keep things from blowing away. They look nice while also sheltering your patio a bit. The perfect combination between spring decor and utility.
Need a place to set your drink but also a way to keep the next one chilly? This combination furniture item fits perfectly for patio parties, keeping a cold drink handy at all times.
A nice set of lights makes springtime on the patio or deck just that much more enjoyable. As you start to stay up a little later because the sun is going down later, you can still see by the light of these outdoor string lights. Outdoor string lights can be used outside on a patio or to line your door providing even more inspiration for spring door decorations.
The bottom line
Spring is a season of renewal, and just a few good choices in the spring decor 2022 department can really make you feel like your home has gotten its refresh. When you put creativity and smarts into your spring decorating ideas, you can help the inside of the home feel just as exciting and full of promise as the awakening outdoor world.