25 Valentine's Day Decorating Ideas For Your Modern Home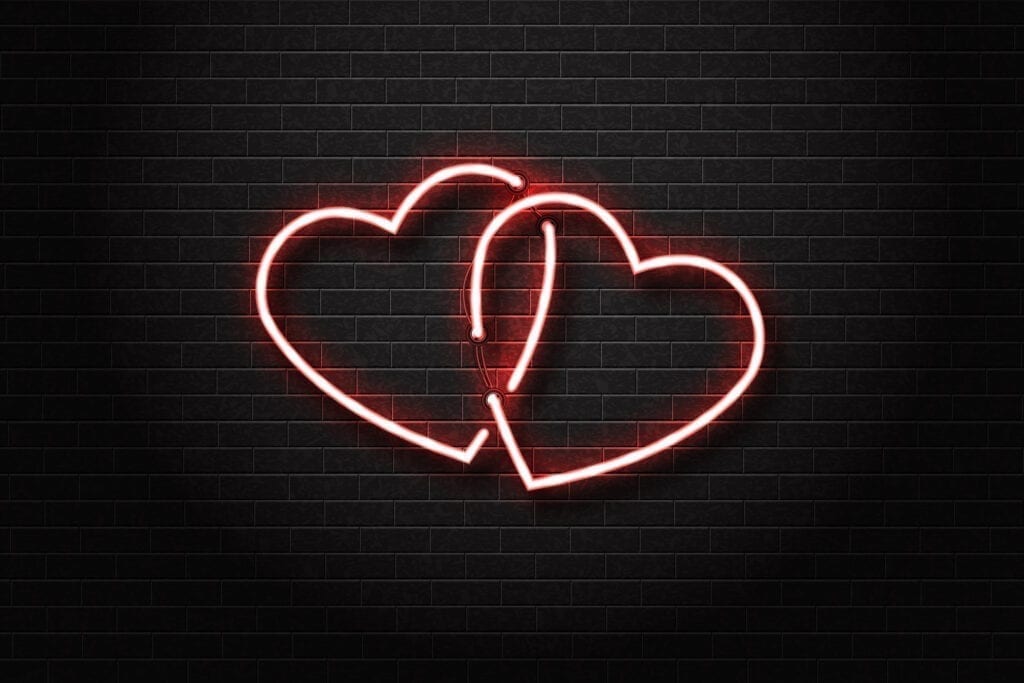 Valentine's Day isn't everyone's favorite holiday, with its expensive roses, cheap boxes of chocolate and oversized teddy bears that leave many rolling their eyes.
Opinions and relationship statuses aside, this Hallmark holiday does give us a fun opportunity to add a pop of color and a dose of love to our homes in the dead of winter. So we've come up with some ways to quickly and easily achieve modern Valentine's Day decorating.
It's a holiday that's characteristically clichéd, so decorating your home with modern flair starts by using pieces that aren't specifically Valentine's Day-themed. Skip the "Happy Valentine's Day" banners, serveware and balloons, and look for stylish home goods in a rosy color palette; they'll fit the occasion without looking kitschy.
To achieve a modern Valentine's Day decorating look with hearts, consider replacing the traditional red and pink with black and white or metallics. As an added bonus, décor that isn't holiday-specific means it can be used long after February 14.
Whether you're hosting a dinner party for friends, cooking an intimate meal for two or just relaxing at home in your pajamas, here are a few our of our favorite ways to give your home a little love.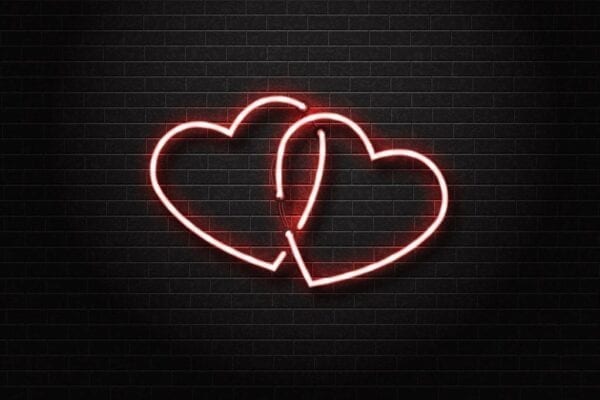 ComicSans / Getty Images
Wall Art
For art aficionados giving frames a refresh or for simply adding some long-overdue décor to bare walls, there are plenty of love-themed pieces to style your home for the season. Graphic art prints are as popular as ever, and easy to obtain thanks to online shops such as Society6 and Etsy. Our favorites come from Sarah & Bendrix.
Hearts and loving phrases are our go-to; they can either stand alone or create a festive gallery wall. The best part? Keeping your prints simple means you can leave them up long after the 14th.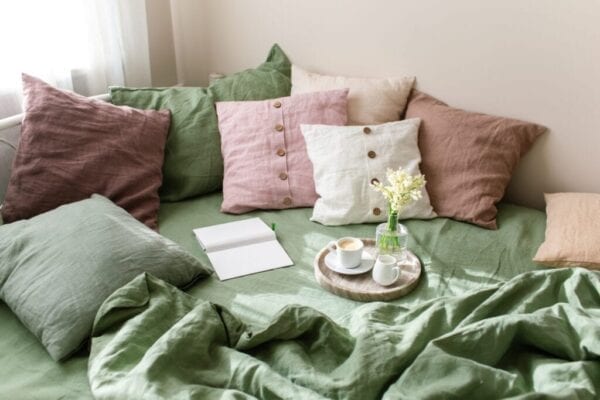 Anastasiia Krivenok / Getty Images
Throw Pillows
It really can be that easy! A few red or pink throw pillows give your living space a punch of color and decorate without looking too attached to the holiday. Aside from hearts, look for fun patterns such as stripes, polka dots and chevron prints. You can even find your own fabric and DIY a few pillow covers.
Simon McGill / Getty Images
Paper Garlands
Need to take your decorations to the next level? Add whimsy to your home with a string of paper garland. Hearts, sweet sayings and tassels adorning an entryway or empty wall are popular ways to use garland for Valentine's Day, and there are endless possibilities if you choose to DIY this decoration. Not so crafty? There are plenty of pre-made options on Etsy.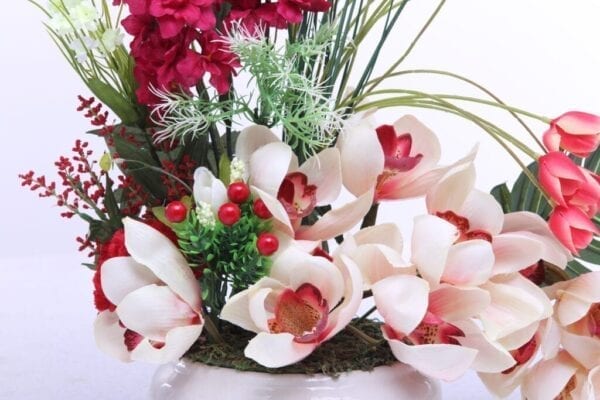 JadeThaiCatwalk / Getty Images
Floral Arrangements
In the middle of February, we can all use a dose of spring. Bypass the expensive (and admittedly cliché) dozen roses in lieu of a soft pink arrangement from your local florist.
Pick up a mix of your favorite flowers; we love carnations, peonies and gardenias for a billowy, delicate-looking arrangement. Bits of greenery add to the organic, simple look of a bouquet. A metallic or cut-crystal vase completes the look and adds simple, modern detail.
Used as a centerpiece for a dinner party or to add a pop of pink to the the kitchen counter, a rosy bouquet adds Valentine's Day charm and then some. And once your arrangement's better days are behind them, bind the flowers together and hang them upside down. In a couple weeks, you'll have a beautiful dried bouquet.
Check out the gallery for even more modern Valentine's Day decorating ideas. We hope we've inspired you to decorate your home for the holiday and beyond. Tl us your favorite ideas in the comments below!