How to Arrange Your Room Around Your Christmas Tree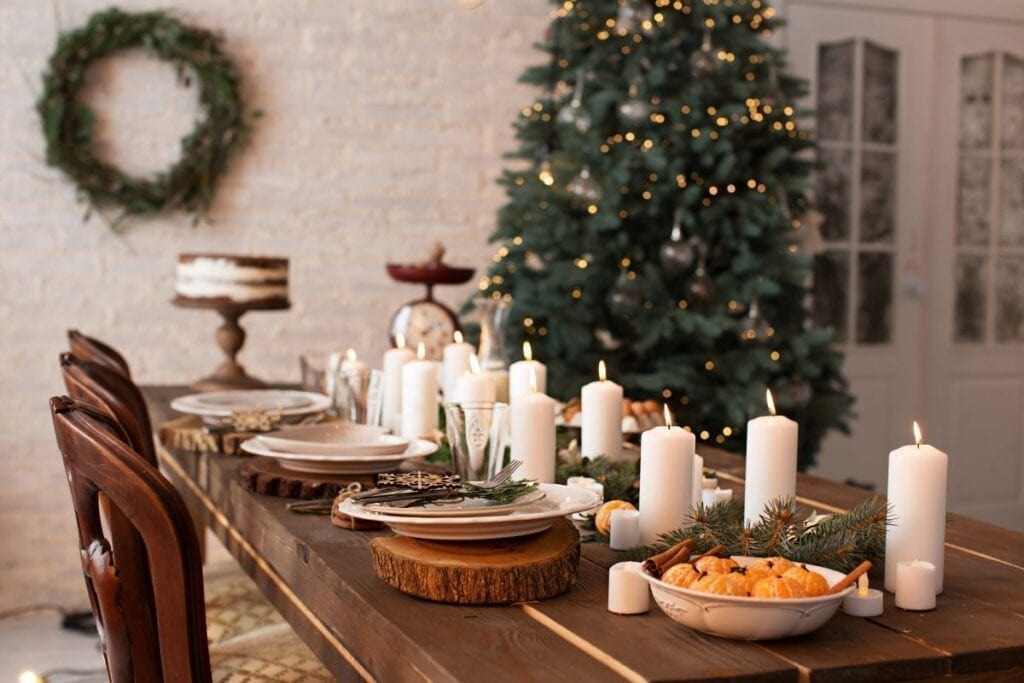 We all love this time of year when we pull out the Christmas tree from the garage, or go buy one from the corner lot and make room for the tree. Although, it seems like every year we either forget how big our space is, or we simple forget we have to live in the room with our tree! Instead of going through this exercise this year, here are tips for how to arrange your room around the tree. Before you get started, measure out your space, so this entire effort won't be wasted!
4 Tips for arranging your room around a Christmas tree
1. Consider how much space you have
While we all have ideas of grand Christmas trees in our living rooms, the reality of how much space we actually have can be a totally different. If you live in a smaller home or apartment, determine which furniture can be moved out of the space and which can't. Even if you have a large space, consider walkway areas and obstruction of doorways before settling on a specific tree.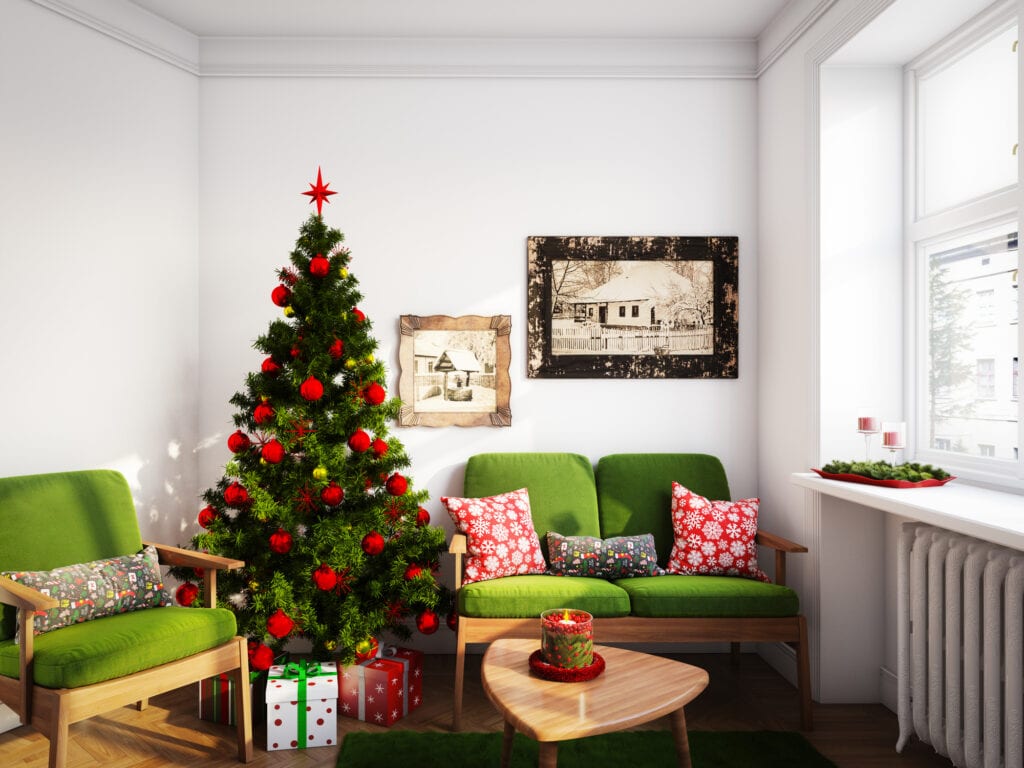 2. Plan a focal point space
In your home determine which room will you enjoy your tree the most, and still be able to live around it. While the living room has the perfect window to sit in front of, the television and sitting area it will be blocking doesn't make this an ideal place. Place trees away from fireplaces, heavy trafficked walkway areas, and obstructions. Stand back from the tree, once you've chosen a spot and examine from all vantage points.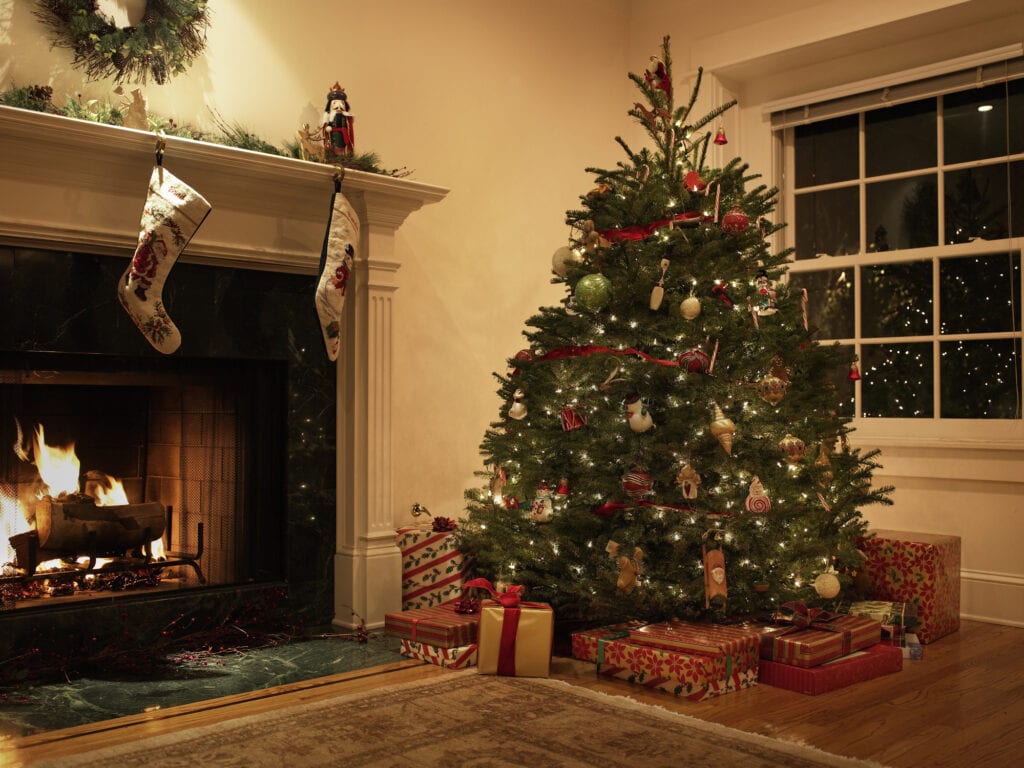 3. Removing furniture
While your furniture is important, determine how many pieces have to remain throughout the holiday. Could you do without the coffee table and lamp to make room for the tree? If the answer is no, then opt for a smaller tree. In recent years, potted Christmas trees and tabletop trees have become more popular and are ideal for homes that have limited space. In larger spaces, move furniture around the tree so that conversation areas can still be held without the tree becoming a visual distraction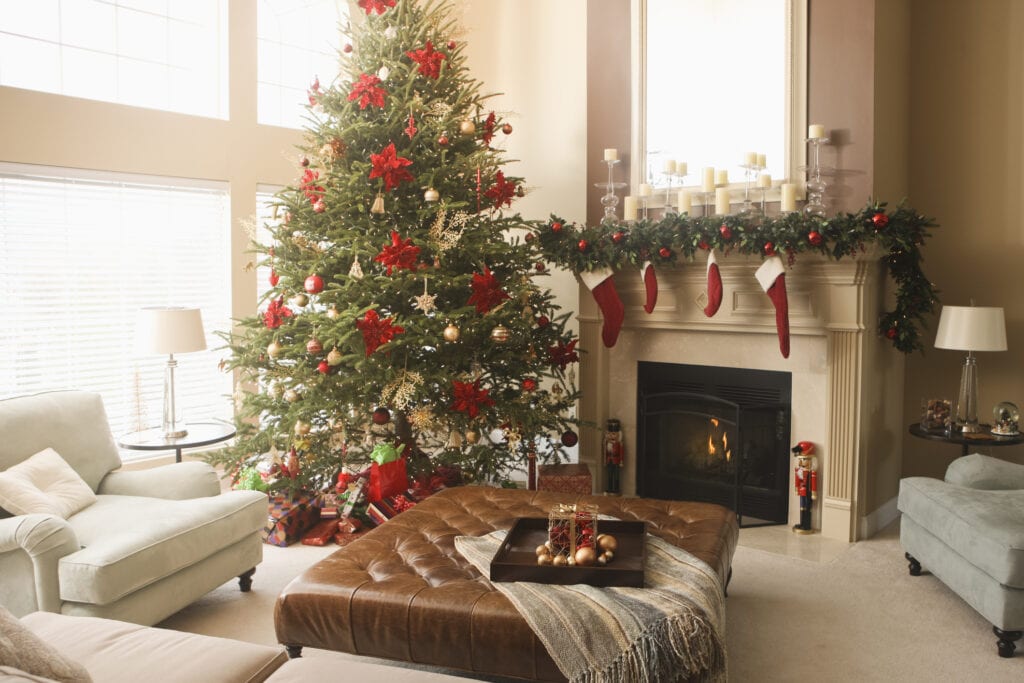 4. Use furniture in other spaces
If you need to, consider moving furniture into adjacent rooms to still provide seating without compromising entertaining space.  If you plan on having a large party or holiday celebration, you will need to determine how large a tree will be needed, to not intrude on your guests. If your plans call for a large gathering, considering housing the tree in a separate room than the bulk of the furniture. This will help guests feel comfortable, and keep your tree from being side-swiped by party-goers.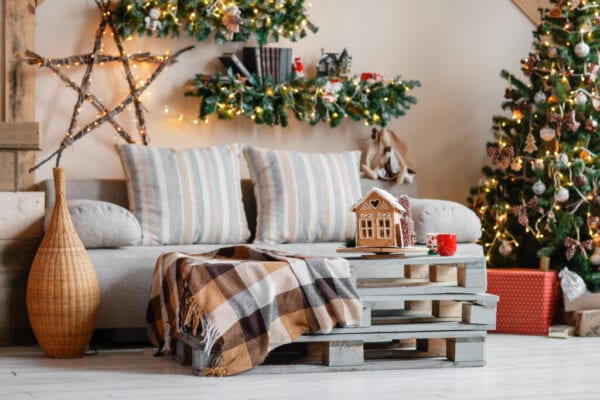 The bottom line
This is the best time of year to bring out the holiday traditions, and one of them is decorating the Christmas tree.  Don't let your season be ruined because of poor planning when placing it inside your room. Use these tips and assess your room area and what your lifestyle and entertaining plans are for the holiday. Your holiday will be amazing, along with a beautiful tree with some advanced planning and decision making. Enjoy this season, and fill your home with holiday memories, that don't include you and your family bumping into the Christmas tree!
Freshome readers, how do you choose an area for your tree? Do you move out furniture to accommodate it? We'd love to hear more tips than the ones we have here.