Best Laminate Floor Cleaners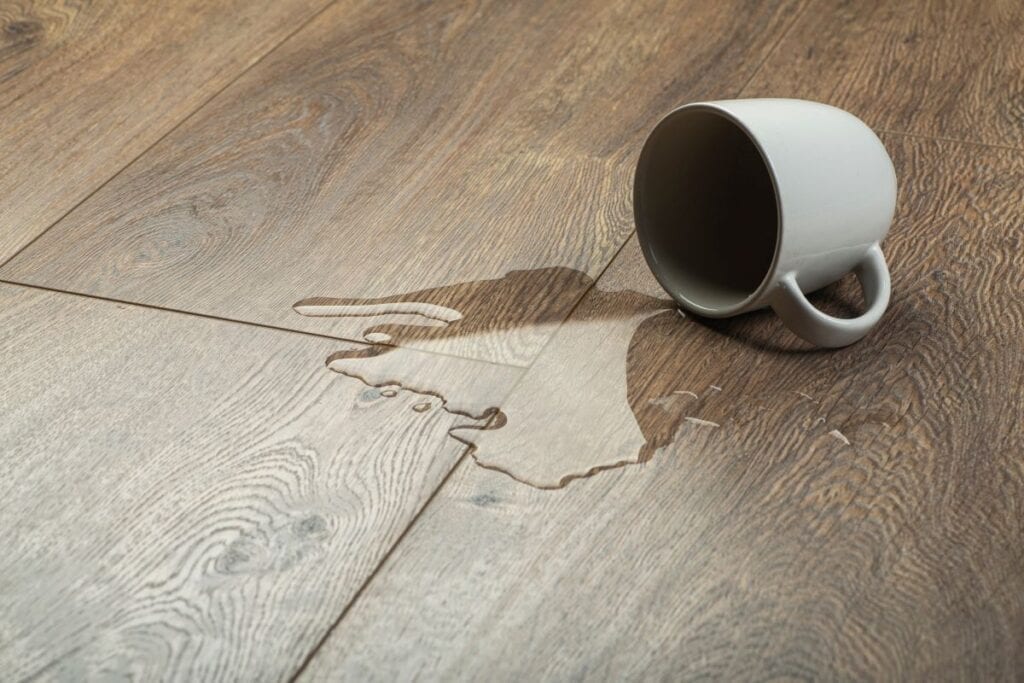 Laminate flooring comes in a variety of types and styles and is a durable and economical option for household flooring. Laminate uses a photographic decor layer, a top wear layer, a fiberboard layer and a backing layer, and can mimic natural wood and stone.
If your home has laminate flooring, you'll want to find the best laminate floor cleaner to ensure it stays in top shape for many years to come. We've researched the best laminate floor cleaning products to help you stay on track.
Top 10 best laminate floor cleaners
There's a wide range of laminate floor cleaning products on the market, so we've rounded up the top 10 based on effectiveness, eco-friendliness, affordability and real customer reviews. You'll find cleaning solutions, mops and vacuums for all types of cleaning needs. Laminate floors are water-resistant but not waterproof, so we've chosen cleaners that can be used without saturating your floors. Steam cleaners are not recommended for laminate floors so we didn't include those in this list.
1. Wood & Laminate Floor Cleaner by Black Diamond
At just $11 for 32 ounces, Black Diamond's Wood & Laminate Floor Cleaner is an affordable and highly rated formula for spraying and mopping laminate floors. Its solution is eco-friendly, biodegradable and water-based, so it's not just kind on your floors, but also the environment. The non-toxic and hypoallergenic formula is safe to use around kids, pets and asthma and allergy sufferers. With over 2,500 customer reviews on Amazon (and almost 70% giving it 5 stars), it's one of the most popular laminate cleaners. Customers frequently compliment the product's streak-free and residue-free finish with a light shine.
2. Hardwood and Laminate Floor Cleaner by ZEP
ZEP's Hardwood and Laminate Floor Cleaner is a pre-mixed mop solution, so it's ready to go. It's also affordable at just $9 for one gallon. It quickly restores shine and removes spots, stains and scuffs from laminate floors, while leaving a fresh (but not overpowering) lemon scent. A majority of reviews compliment the streak-free formula as long as you don't spread the product too thinly on the floor's surface. A downside is that it cannot boast an eco-friendly or non-toxic formula, unlike other products on this list.
3. 360 Degrees Microfiber Mop by Turbo
Microfiber mops are popular with laminate floors since they absorb excess liquid to keep your floors from getting too wet. Turbo's Microfiber Mop combines ease of use, affordability and sustainability. The extra-thick, reusable mop pads are machine-washable, so there's no unnecessary waste like single-use mop sheets. What sets this mop apart from others is its 360-degree swivel head, making it the perfect tool for dusting, wet mopping and scrubbing. Despite its relatively low price, this mop is made from strong aluminum alloy and has an adjustable handle.
4. Naturally Dirt-Destroying Floor Cleaner by Better Life
This floor cleaner by Better Life only contains plant-derived cleaning agents, so it's an eco-friendly and organic cleaning product that's safe to use around kids and pets. Application is simple, too — just spray and mop. Plus, it's affordably priced at $12 for two 32-ounce bottles. Free of dyes, synthetic fragrances, sulfates and petroleum solvents, Better Life's cleanser contains all-natural ingredients such as coconut and corn-based surfactants and pure essential oils of spearmint, grapefruit and bergamot. More than 75% of customers give the product a 5-star rating on Amazon. It has also gained a loyal following from being featured on shows like Shark Tank and Oprah.
5. EasyWring Microfiber Spin Mop by O-Cedar
With over 16,800 ratings (77% of which are 5-star), this EasyWring Microfiber Spin Mop is the #1 Best Seller in the Household Mops, Buckets & Accessories category on Amazon. The bucket has a built-in wringer which is activated using a foot pedal. This allows hands-free control of the moisture level, preventing excess water damage to your laminate floors.
6. Hard Surface Floor Cleaner by Bona
When it comes to laminate floor cleaners, Bona is one of the top-selling brands on the market, and for good reasons. This Hard Surface Floor Cleaner has a water-based cleaning formula that dries fast, is residue-free and is safe for people, pets and the planet. It has even been awarded Greenguard Gold certification due to its very low volatile organic compound (VOC) emissions. While it ticks all of these important boxes, the product is a bit more costly than other laminate cleaners on this list.
7. DeluxePro Ultra-Light Upright Corded Stick Vacuum by Shark Rocket
When it comes to getting your laminate floors ultra-clean, a highly rated vacuum cleaner should also be part of your arsenal. This DeluxePro Ultra-Light Upright Corded Stick Vacuum is lightweight, has an easy-to-empty dust cup and can be used as a handheld or upright vacuum. It captures embedded pet hair on all surfaces and picks up surface litter and stuck-on debris without scratching your laminate floors. The only cons are that the power cord is a little on the short side at 30 feet and the dust bin has a small capacity.
8. Deodorizing Hardwood Floor Cleaner by Folex
This Deodorizing Hardwood Floor Cleaner by Folex doesn't just clean but leaves laminate floors deodorized, too — perfect for pet owners. Its solution is non-toxic, non-flammable, non-streaking and non-hazardous, so it's safe for the environment as well as children and pets. The almond scent can remove stubborn pet odors. At $11 for 34 ounces, it's good value for the money.
9. 18″ Professional Microfiber Mop by Microfiber Wholesale
Another highly rated microfiber mop is this 18″ Professional Microfiber Mop by Microfiber Wholesale. It can be used wet or dry on any floor surface and features machine-washable microfiber pads, which are more economical and sustainable than disposable mop sheets. These also effectively collect larger debris like pet hair, dirt and dust.
10. Shine Refresher Polish by Rejuvenate
Rejuvenate's Shine Refresher Polish is the perfect product for those who want to clean their laminate floor and give it a new shine that lasts for weeks. This product is highly effective at filling in fine scratches and adding a protective coating that is UV resistant, stain-resistant and has up to 50% more traction. It's also environmentally safe, pH neutral and odor-free, making it great for use around kids, pets and people with allergies.
Frequently asked questions
What's the best laminate floor cleaner?
Based on our research and the assessment of numerous product reviews, the best laminate floor cleaning product is Black Diamond's Wood & Laminate Floor Cleaner. It ticks all of the boxes: affordable, eco-friendly, non-toxic, water-based, hypoallergenic and safe for kids and pets.
What types of laminate floor cleaning products do I need in my home?
Water-based (as opposed to oil-based) laminate floor cleaners are the best, as they don't leave streaks or slipperiness. In addition to a liquid cleaning product, you should also have a floor mop and vacuum cleaner suited to laminate flooring which won't damage or scratch the surface.
Can vinegar be used to clean laminate floors?
A solution of vinegar and water is a popular way to clean their laminate floors. Vinegar is highly acidic and can damage your floors over time if used in concentrated amounts, so mix at least an equal amount of water with the vinegar to create an effective cleaning solution.
How can I avoid scratches or damage on my laminate floor?
To avoid damaging your laminate floors, use felt padding on your furniture legs, clean up spills immediately with a dry microfiber cloth, keep your pet's nails trimmed and regularly clean with products designed specifically for laminate flooring.