10 Times a DIYer was Smart to Hire a Pro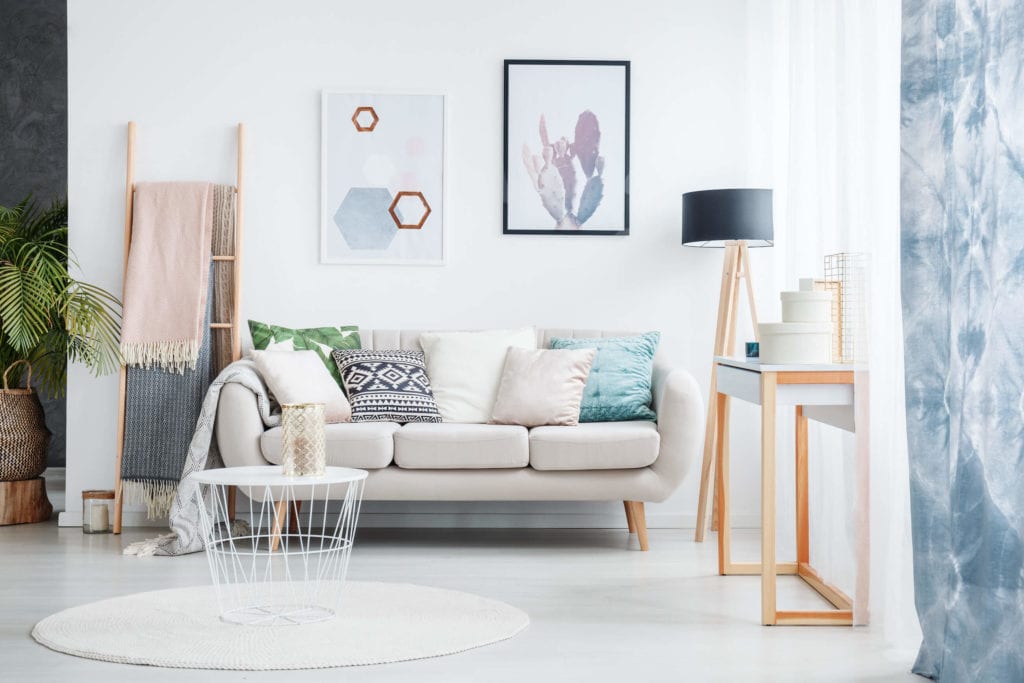 We love diving into DIY projects at home. Even if you're a total novice when it comes to DIY, anyone can tackle simple projects to enhance their home. No matter how experienced you are at working on your own home, though, there are times when it might be smart to bring on a professional to assist you. Here are the top 10 reasons you might need help:
1. Your DIY Project Uncovered Hidden Problems
Your home repair was supposed to be a quick fix. After researching the how-tos and assembling the right tools and materials, you dive into your project. Only to find it revealed another problem. Contact a professional when the situation you uncovered appears to be beyond your ability. Do the same if it's just something you don't want to deal with yourself. Your hired pro can advise you on the best solution to the new problem and if there are other issues lurking around the corner.
2. Your Friends and Family Have Favor Fatigue
We love our friends and families but, let's be honest, we may have asked one too many favors this year. While you may be excited about tiling your bathroom floor, your closest friends may not be ready to spend their weekend that way. Last-minute cancellations and no-shows derail a DIY project. The day you counted on the help of friends and family can be awfully lonely. If your job cannot be accomplished by you alone, it may be wise to get an estimate from a professional, especially if your project must be done within a specific timeframe.
3. Your Home Repair Project Requires Tools That You Don't Have
Some home projects require tools and equipment that you won't need again. So, understandably, you're hesitant to add that cost to your job. You may be able to rent the tools or equipment that you need, but you'll want to do the math. See if it would be more cost-effective to hire someone to do that portion of the work (and bring their own equipment).
4. You Have a Deadline
We have the greatest intentions of completing a DIY home task quickly. But when it's not your 9-to-5 job, life can get in the way. Your project may be set aside as other, more pressing priorities appear. If there is a deadline to complete the work, it can make sense to hire a pro to handle all or part of the job.
5. You're on a Tight Budget
As a DIYer, there is pride and savings in doing the work yourself. If you have a limited budget for a home improvement, though, you may actually save money by hiring the right professional for the job. All home projects can suffer from "project creep," which is when your budget and scope grow as the project drags on. Hiring a contractor or designer can help you keep your budget under control.
6. You're Not Comfortable With Your Skills
Did you see a DIY project on TV that you'd love to do in your own home, but the skills required are out of your comfort zone? Home improvements are not the best way to try out new skills. Inexperience can end up costing you more than hiring a specialty contractor to complete the work. The right pro helps you figure out what aspects of the project you can handle yourself and what is best left to them.
7. You're Stuck on Your DIY Project
Not sure what to do next? It's totally common for a DIY project to stall because of indecision or the sudden realization this is beyond your skill set. It's possible to hire a professional to take on part of your DIY project and hand it back to you to finish.
8. You're Fixing Another DIYer's Mistakes
Well, this is awkward. That gorgeous built-in media cabinet that sold you on your new home turned out to be a structural nightmare. There may be no quick-fix for some of the well-meaning DIY fails in your home. Plus, trying to DIY your way out of them may make things worse. If the problems you need to correct are electrical, plumbing or structural, a professional can help you fix them the right way.
9. You're Selling Your Home
If you are fixing up and repairing things at home before you sell it, you'll want to be honest with yourself about your abilities and experience. Home buyers will be less open to decorative DIY projects that are very personalized to your taste. A buyer's home inspector will be going over your home carefully, so every repair needs to be done perfectly.
10. You're Procrastinating the Start of Your DIY Project
Have you been putting off a DIY project at home? It's possible that you just don't feel ready to tackle the job and that's why you haven't been able to start. Your procrastination could mean that it's time to talk to a professional to see if this DIY project would be better for a pro to complete.