These Are 5 Easy Home Maintenance Tasks That Will Save You Money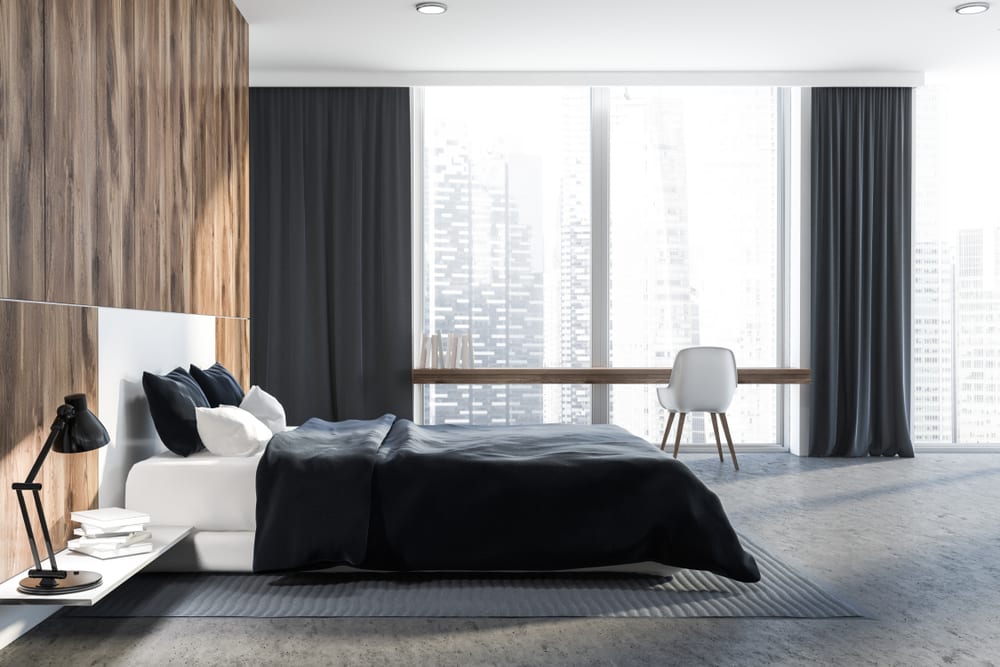 These days, everyone is looking to save money wherever they can. However, if you look around your house, it's likely that there are home maintenance tasks that you've been putting off fixing and, in the meantime, are costing you your hard-earned cash. This post is all about how to tackle those issues once and for all. Read on below to see five easy, money-saving home maintenance tasks. If you take care of each one, it will go a long way towards putting money back in your pocket.
Add weatherstripping
Especially in the winter months, it's easy to tell if your doors and windows are letting in drafts of cold air from the outside. Though a little air may not seem like a huge deal, it's making extra work for your heating system. Fortunately, weatherstripping provides a relatively easy fix for this issue. In just a few minutes, you should be able to seal your home up tight.
The first step to this process is choosing the right weatherstripping. Believe it or not, there are multiple kinds to choose from and each has its ideal purpose. Felt, for example, is the easiest type to install but has a habit of letting air through. Reinforced vinyl, on the other hand, is better at stopping air flow, but is very visible.  Check out this guide to find the material that best suits your needs.
Luckily, the installation of this product is fairly simple. Most materials come with self-adhesive versions that can be found in your local home improvement store. The key here is making sure that you measure both your doors and windows, as well as the weatherstripping product, at least twice before you cut it in order to ensure an accurate length.
Change HVAC filters
Chances are, even if you change your HVAC filter every once and a while, you're still not tending to it often enough. Conventional wisdom states that these filters need to be changed every 90 days in order to keep your system from having to work harder than it should. However, keep in mind, that timeframe shifts to every 60 days if you have a cat or dog at home.
Luckily, changing one of these filters is super easy. Start by turning off your HVAC unit. Then, locate the filter and remove the access panels. Simply take the old filter out and replace it with the new one, paying close attention to any arrows to ensure that the filter goes in right-side up. Then, put the access panel back in its place and you're free to turn the unit back on.
Flush your hot water heater
Flushing your hot water heater is a crucial task that should become part of your regular home maintenance routine. Doing so at least once a year helps to ensure the greatest supply of hot water to your home, and also prevents sediment from corroding the water heater's components. Unfortunately for many, that corrosion leads to breakage that can cost thousands of dollars to fix.
Begin the process by turning off the thermostat to your hot water heater. Follow that up by turning off the gas to it, as well as the hot water supply. (If your hot water heater is electric, you'll also want to unplug it at this time.) Then, turn on the tap in a sink or bathtub and let it run through this entire process. This will help prevent a vacuum from forming in the lines while you're draining the hot water tank.
When you're ready, connect a garden hose to the drainage spigot on your hot water heater. Turn on the spigot and allow any water to drain out into a bucket. When the water runs clear and free of sediment, flush the hot water heater by turning on the cold water spigot and allowing the water to run until it's free of sediment. Finally, turn off the drainage spigot, disconnect the hose and turn everything back on.
Fix leaky faucets
In addition to being unpleasant to hear all the time, that faucet in your house that continually leaks is costing you money. Estimates suggest that a leaky faucet can end up costing you between $60 and $200 per year, depending on the severity of the leak.
To take care of this problem, start by shutting off the water underneath the sink and closing the drain. Then, remove the decorative cap on your faucet's handle, as well as the handle screw. Pull off the handle and use a crescent wrench to unscrew the packing nut. After unscrewing the stem, remove and replace the seat washer held in place by a brass screw. Finally, pop the stem out of the packing nut and replace the O-ring, which is likely the cause of the leak. After you're done, reassemble the faucet.
Clean your gutters
Clogged gutters may not seem like a huge deal at first but, left alone, buildup such as leaves and branches can cause water to pool and leaks to form in the fascia of the house. Over time, this can lead to severe water damage to your home's structure, which is undeniably costly.
Cleaning out your gutters is a hands-on task. Begin by removing any visible twigs, leaves and debris. Then, take a garden hose and flush away any remaining dirt. If the water doesn't drain out of your downspouts, there's likely a clog. At that poi, you'll need to remove the clog with a plumber's snake.