Waterside Residence in Australia Unveils an Exciting Layout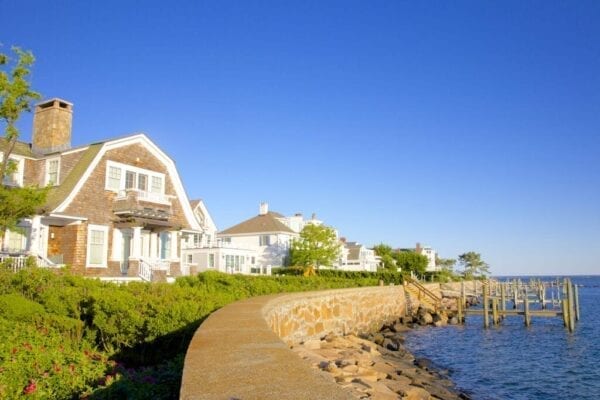 Barry Winiker / Getty Images
Architecture and design studio Justin Humphrey completed Cove House, a modern waterside residence located in Brisbane, Queensland, Australia. The home displays a robust structure as well as an organic indoor-outdoor connection.
"An off-form concrete spine guides you through a delicate timber-batten screen and past a series of landscaped courtyards through to the water beyond," the architects explained. "The courtyards act to define public and private space within the house while also allowing natural light to flood deep within the interior living areas."
The welcoming and lively interiors also include an inspiring palette of materials and textures."The ground plane of the house is articulated with both raised and sunken areas to encourage engagement and reflection," the architects added. "These areas flow together beneath the striking and elegant roof-line that appears to float over the concrete and timber form of the house below."
"Two secondary bedrooms can be privately accessed through an external landscaped courtyard providing an element of independence for our client's adult children or guests staying at the house. The strong connection to both water and the tropical gardens throughout the house provides a sense of refuge from the busy lifestyles of our clients." Information courtesy of Justin Humphrey; photography by Andy MacPherson Studio.
Tour the layout of this modern Australian waterside residence: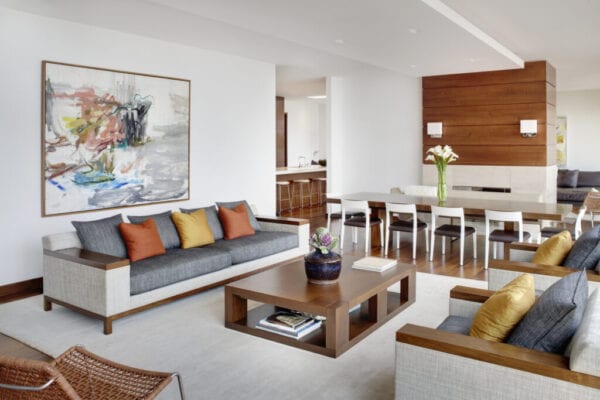 Michael Robinson / Getty Images