Surprising Design Details in Luxury Miami Beach Home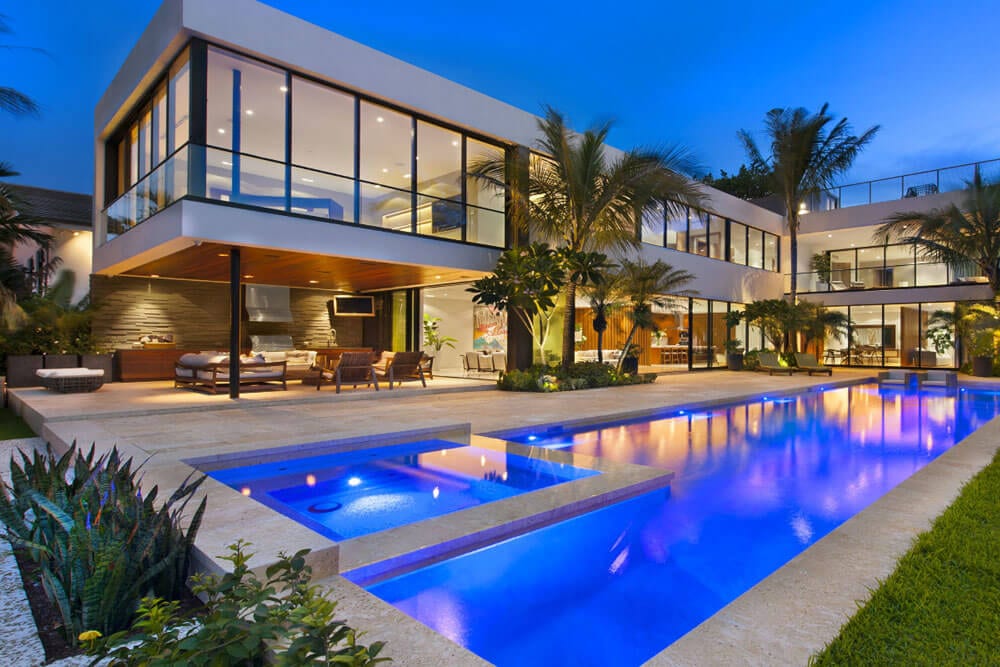 The elegance of a dream home can be seen in each detail. You can spot good design a mile away. This time, you should be a mile away from Miami Beach, Florida, the place where this stunning property rises tall to inspire. Designed and built by Luis Bosch, this luxury Miami Beach home boasts details like wood ceilings, dark-framed windows spanning half a building on both floors or a rooftop terrace to see it all from above. Your design-hungry eyes will discover many more in the photos.
This home seems to have been made to fit right in between those palm trees. Both the indoor and the outdoor spaces flaunt different areas for relaxation and socialization, as if they were imagined for a lifestyle built on friendships and evenings filled with laughter.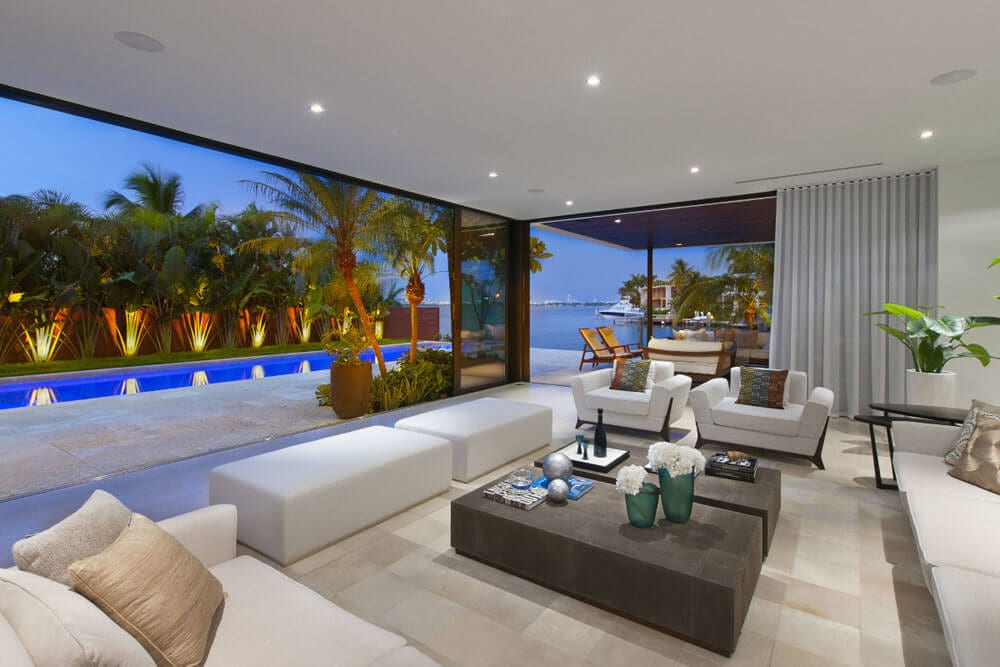 Floor-to-ceiling windows helps create an unbreakable visual connection between indoor and outdoor. This merging of worlds creates the possibility to live in both places at once. Just imagine there is no boundary and guests at a party would just flow in and out to the rhythm of conversation. And there are plenty to converse about (in) this luxury Miami beach home.
Apart from its location, the house's architecture speaks about a worldly owner who enjoys company. The architectural style speaks about boldness, while the pool hints to one knowing how to balance activity and relaxation. This elegantly contemporary Florida home invites both to lounging by the pool under palm trees and to explore again and again the house's textures, colors and dimensions, discovering something new each time.
The home at 1142 North Venitian Drive explores the way light floods inside and bounces off either the wood ceiling or the glossy surfaces. A visual tour will convince you this is a home to bookmark as dreamy. But don't take my word for it, look for yourself.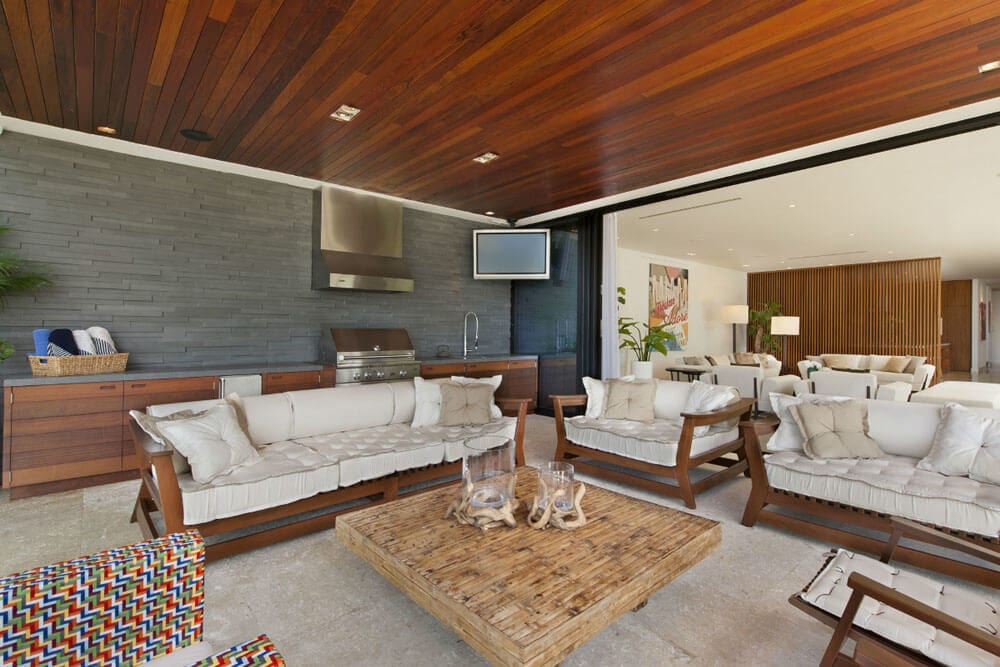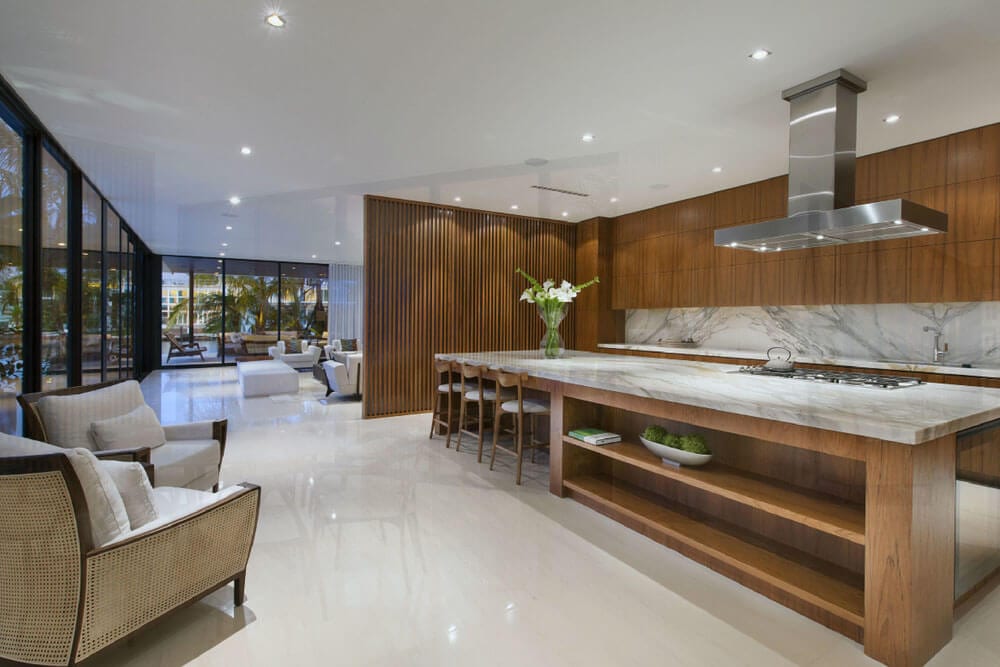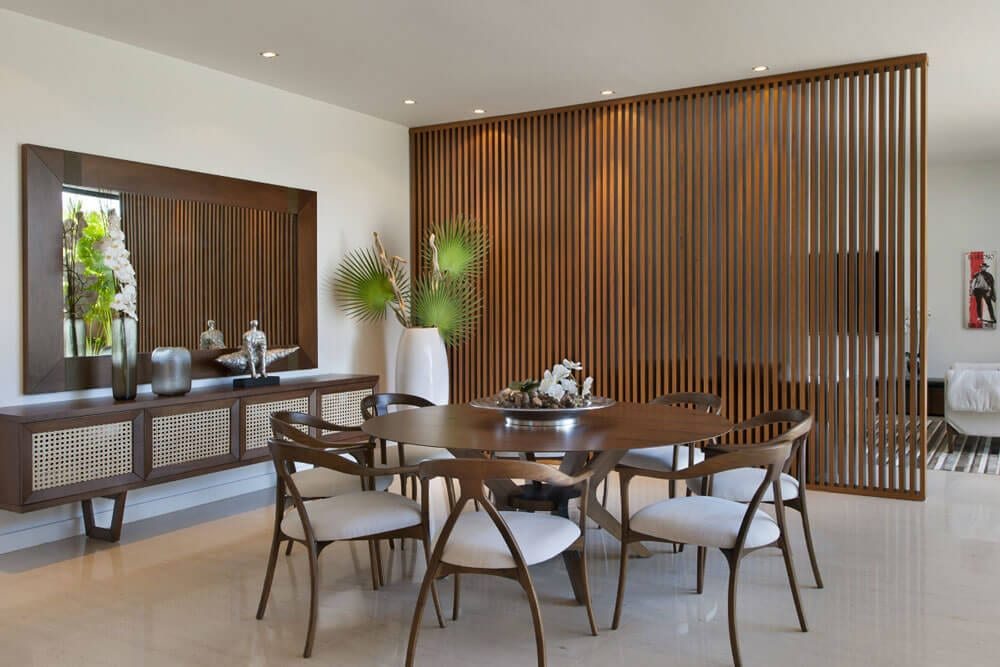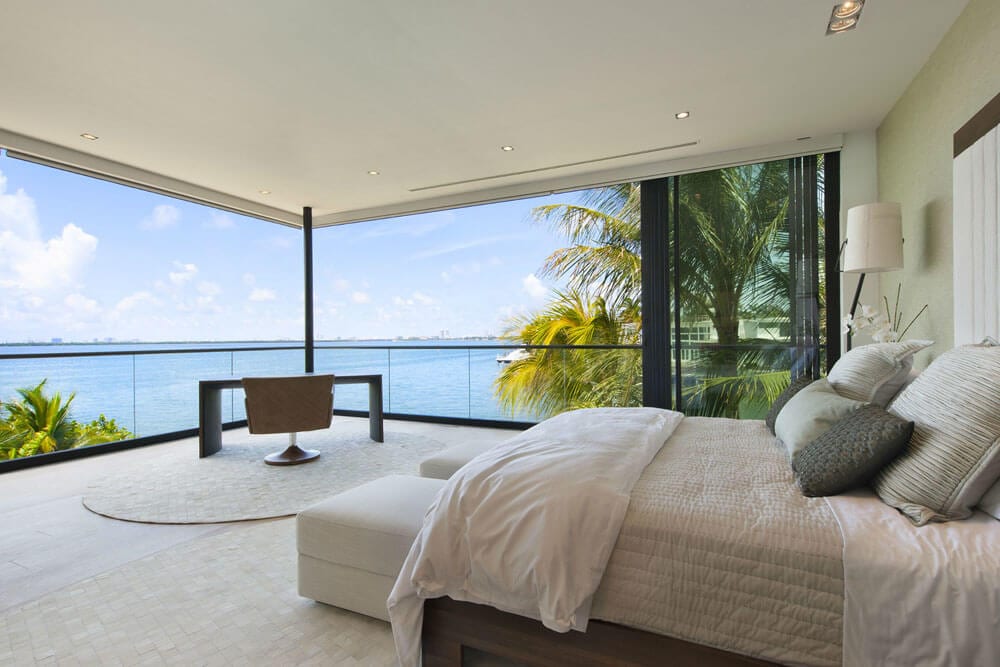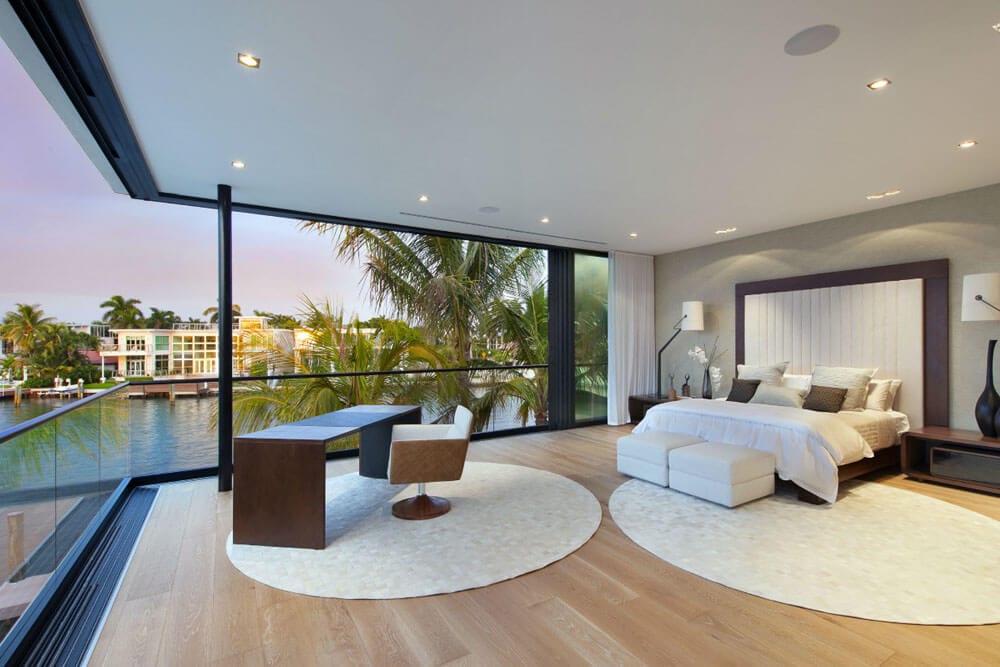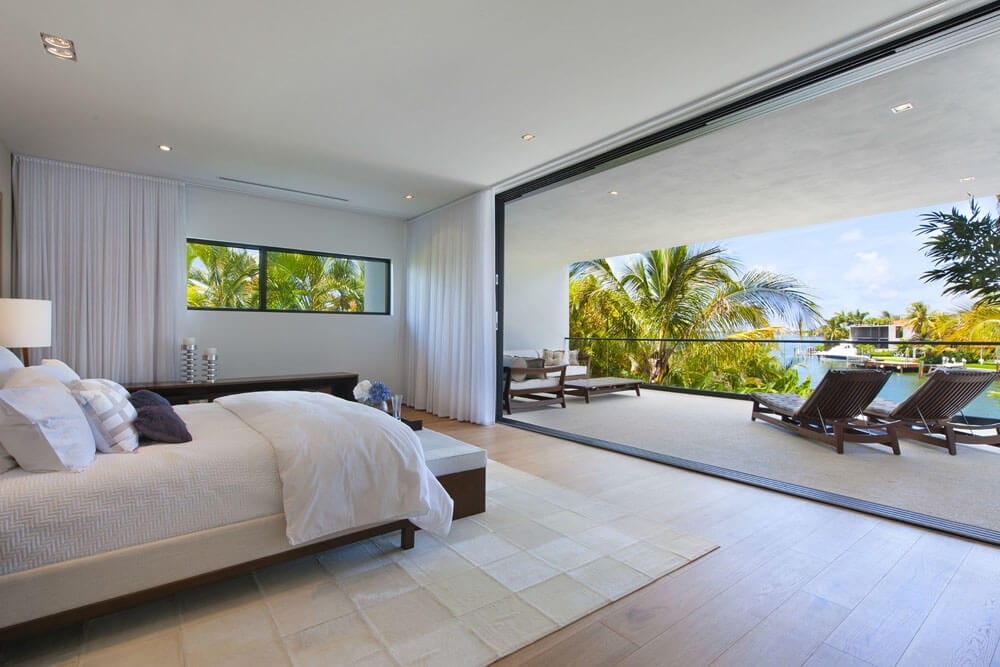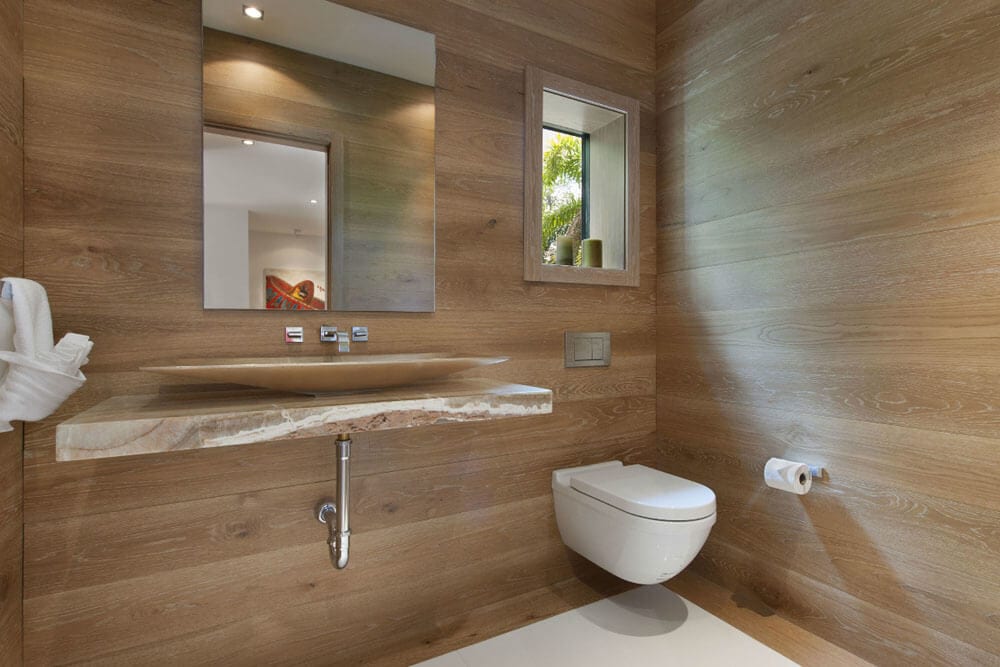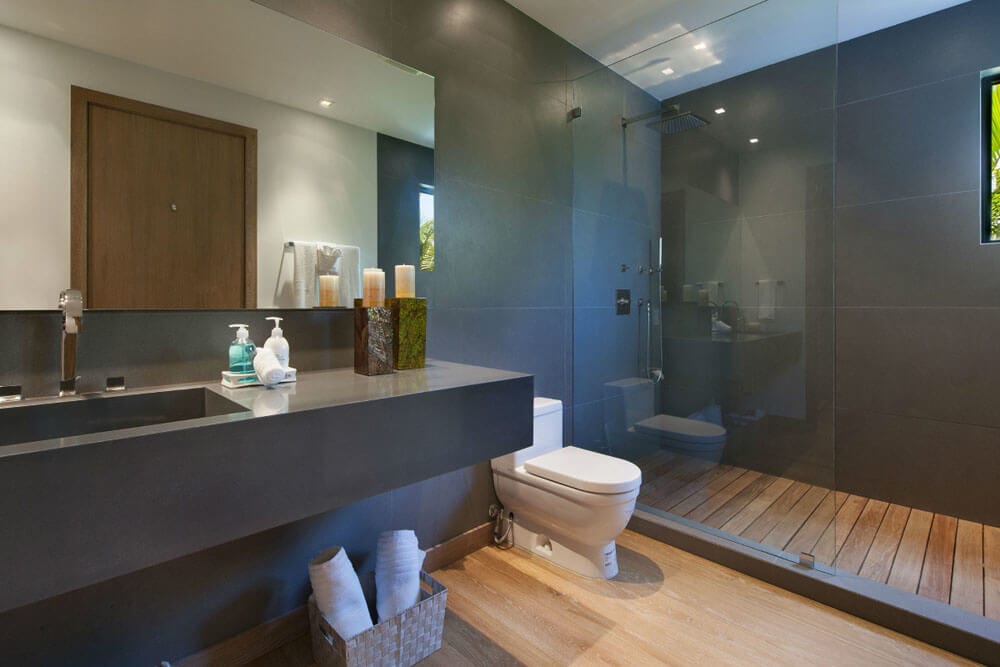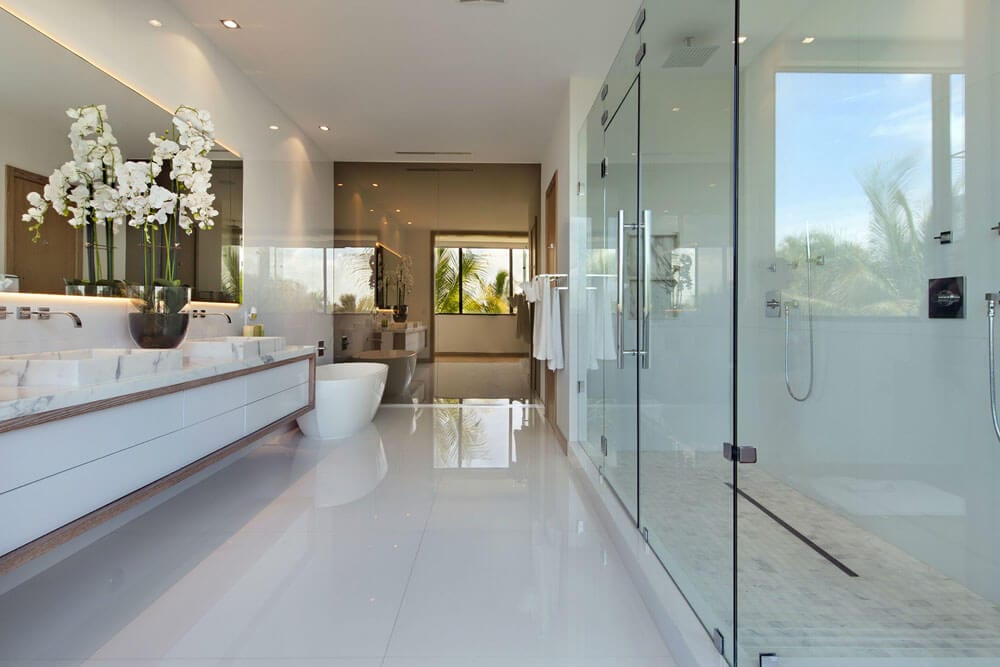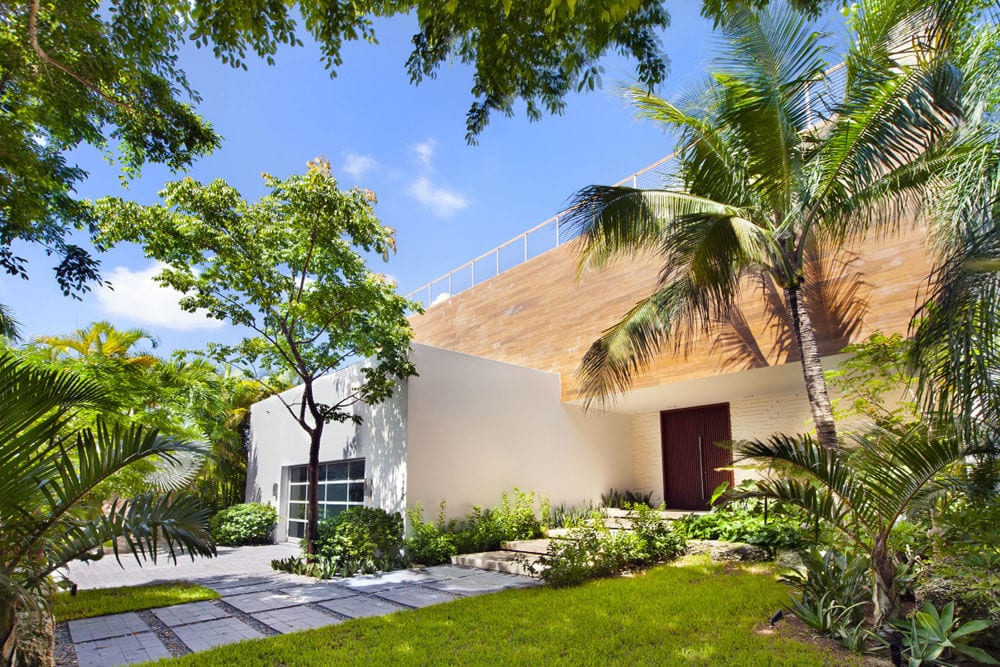 ---
Everything for your move, all in one place
Curate your personalized moving checklist, set up TV & Internet, and more with a free MYMOVE account.
Save on your move and tackle upcoming to-dos with your free MYMOVE account.