Small Loft Featuring Bright, Vividly Colored Spaces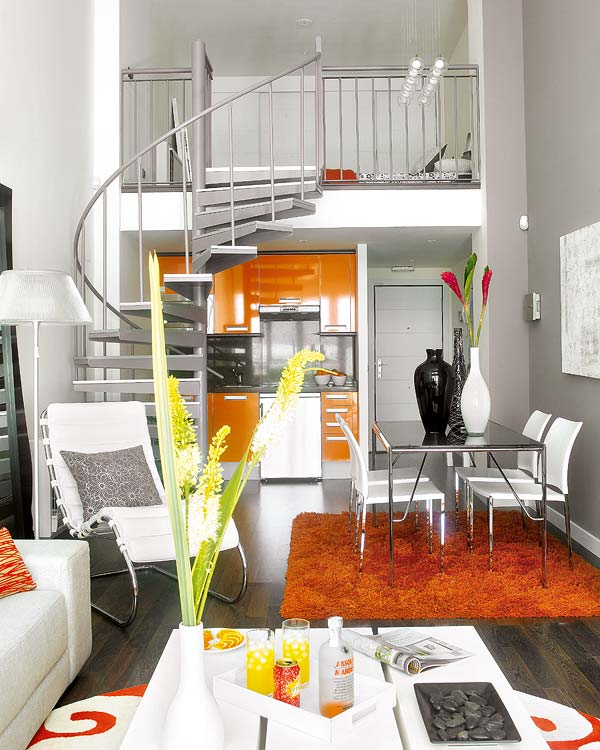 Even a small loft can become a candidate for a perfect dream home. This next residential space is an example of how great partitioning and vividly bright spaces adorned with colors and patterns can transform a boring space into a youthful, elegant loft. Occupying 58 square meters, this apartment displays functional spaces divided on two floors. The first floor shelters  the main living spaces – kitchen, dining room, living room and bathroom, while the second floor is occupied by the bedroom. The elongated structure of the apartment allowed the living spaces to be united by a stylish spiral staircase. Found on Homedit, the beautiful small apartment seems larger due to the height of the ceilings. This also allowed the space to be configured the way it is – with a mezzanine sheltering the private quarters, where relaxation and joy is enhanced by a feeling of fairytale design.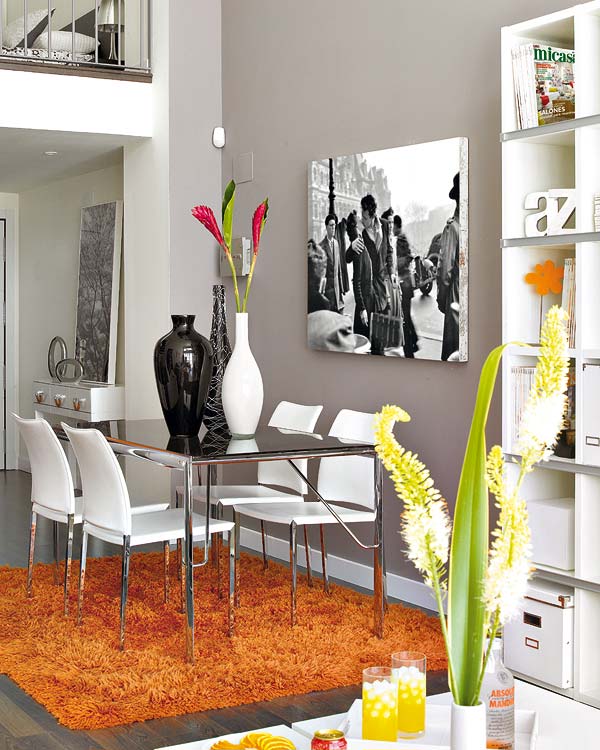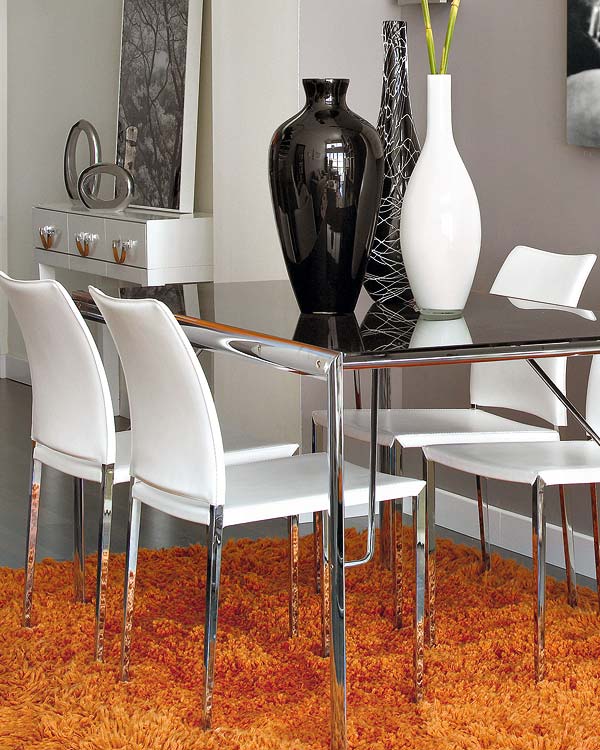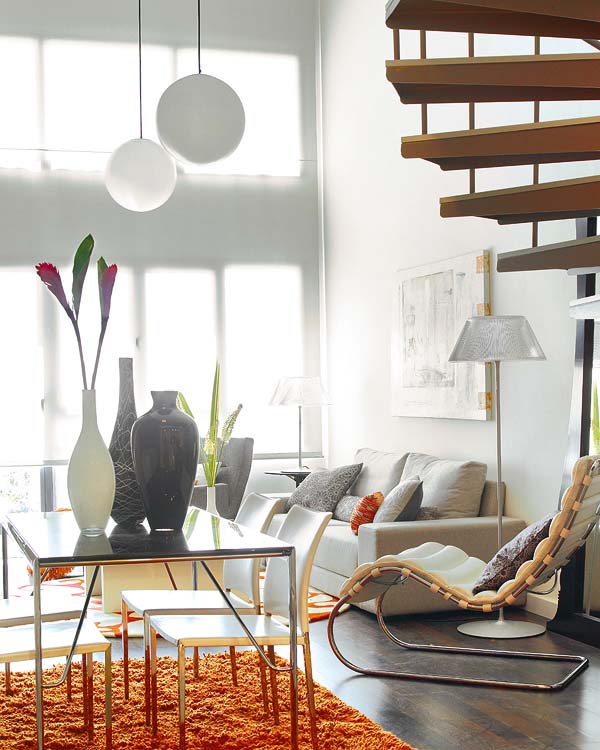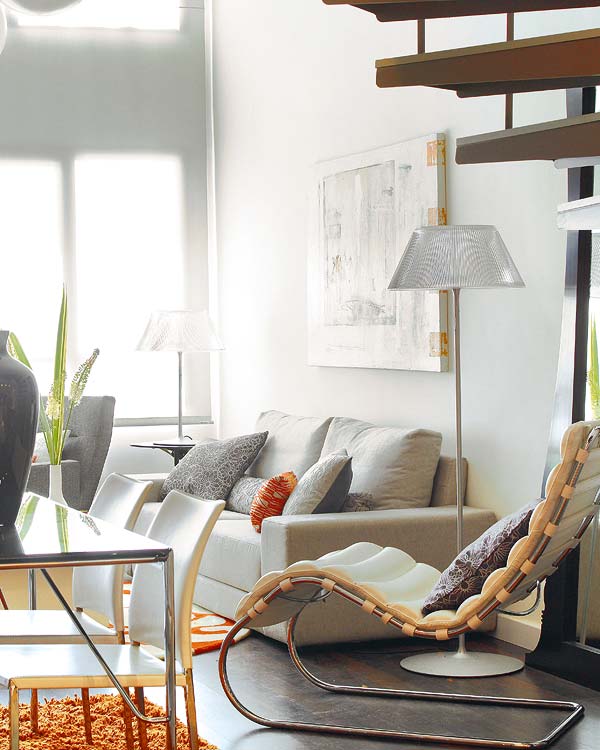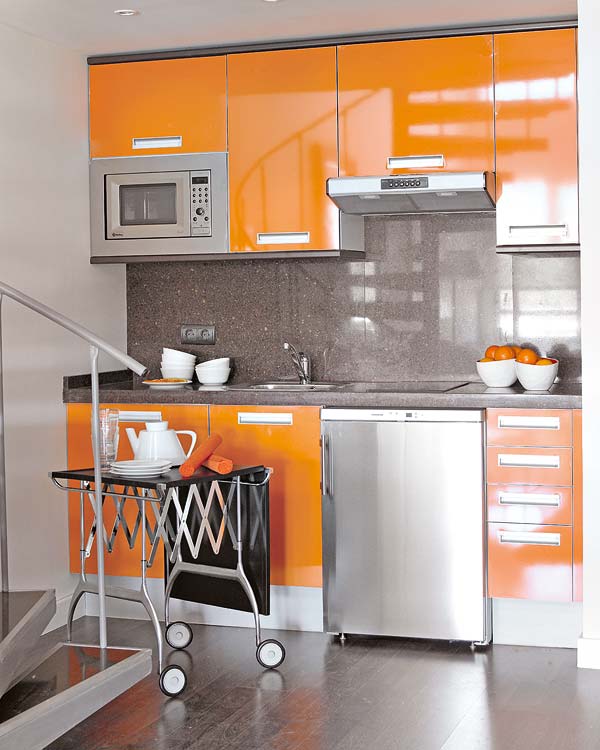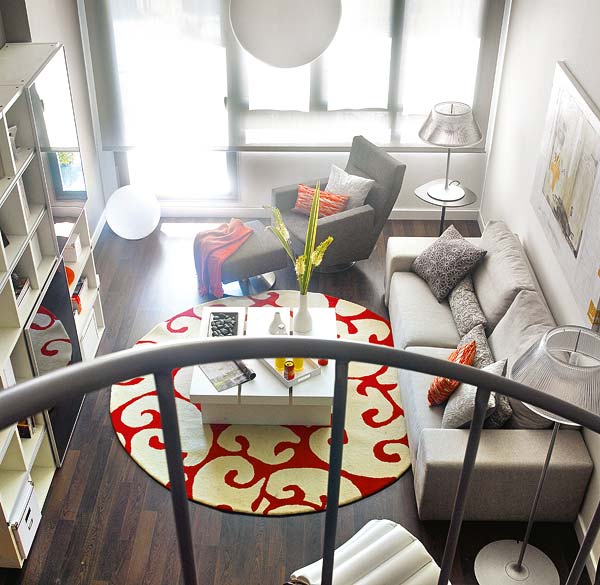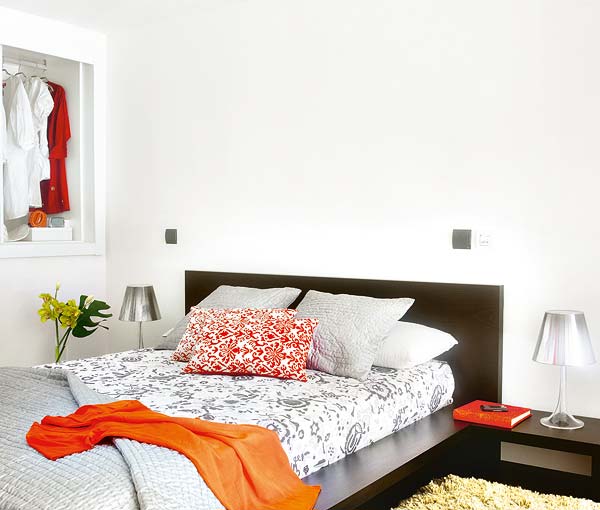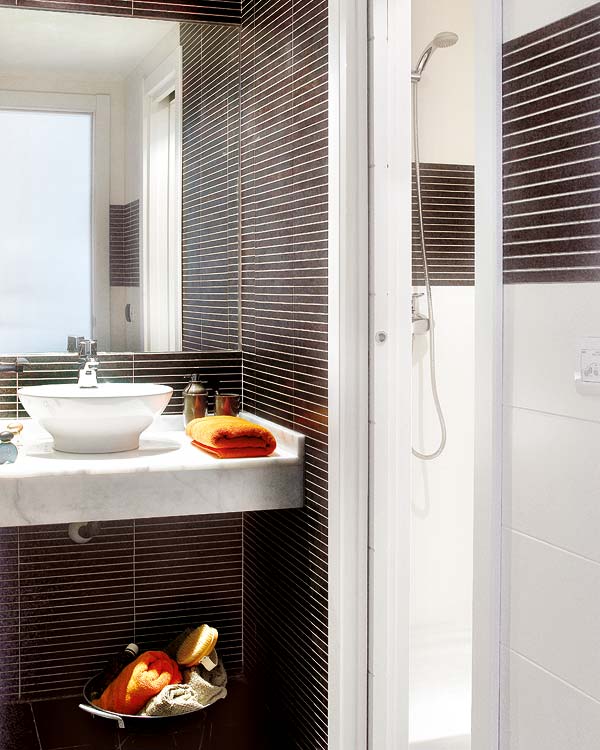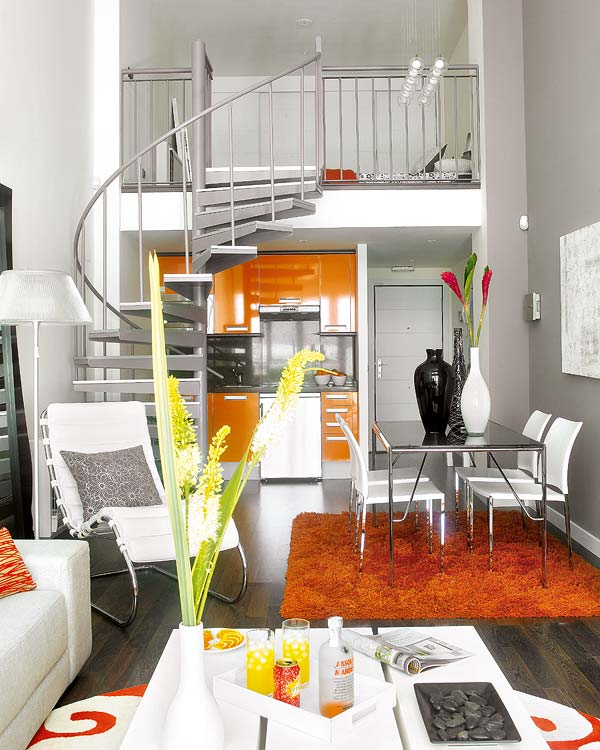 ---
Everything for your move, all in one place
Curate your personalized moving checklist, set up TV & Internet, and more with a free MYMOVE account.
Save on your move and tackle upcoming to-dos with your free MYMOVE account.