Mar de Luz Modern Mansion in Peru Showcasing Luxurious Transparency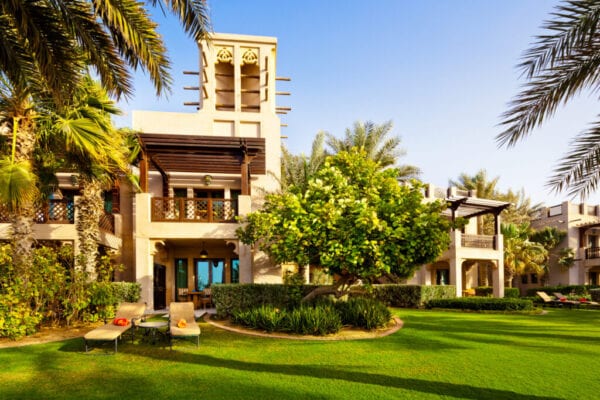 Nikada / Getty Images
Not even strong winds can withstand the power of good architecture and this is proven by the contemporary Mar de Luz Mansion rising near the National Park of Paracas in Peru. Designed by architectural studio Oscar Gonzalez Moix, this home provides owners with a clear view of the picturesque bay from almost every room in the house, even from the interior courtyard. Spreading over two floors, the 778 square meter modern mansion had a front yard that was exposed the strong prevailing winds of the coast, so the architects imagined an interior courtyard that would accommodate cozy outdoor activities.
Two large stone walls create both a support structure for the upper floor and a sense of balance and privacy. Finding solutions for accepting the given land as well as creating unique features, architects imagined an indoor oasis elongating outdoors and seamlessly connecting to the landscape. A huge concrete volume rests on the two stone walls, shaping the private areas and showcasing breathtaking panoramas through fabulous floor-to-ceiling windows.
Architects explain how  the interior courtyard changed the plans and created a unique modern home: "Due to the courtyard with a pool first floor of the house is divided into two separate units. In one of them designed living room, dining room, kitchen and terrace, located in the second guest bedroom, laundry, car parking and a private garage for watercraft. On the second floor of the house presented a few more bedrooms with bathrooms."
Photographed by Juan Solano Ojasi, the modern mansion in Peru might be what people who love the sea call a "dream home". Is this true for you?