Discover If a Tuft & Needle Mattress is Right for You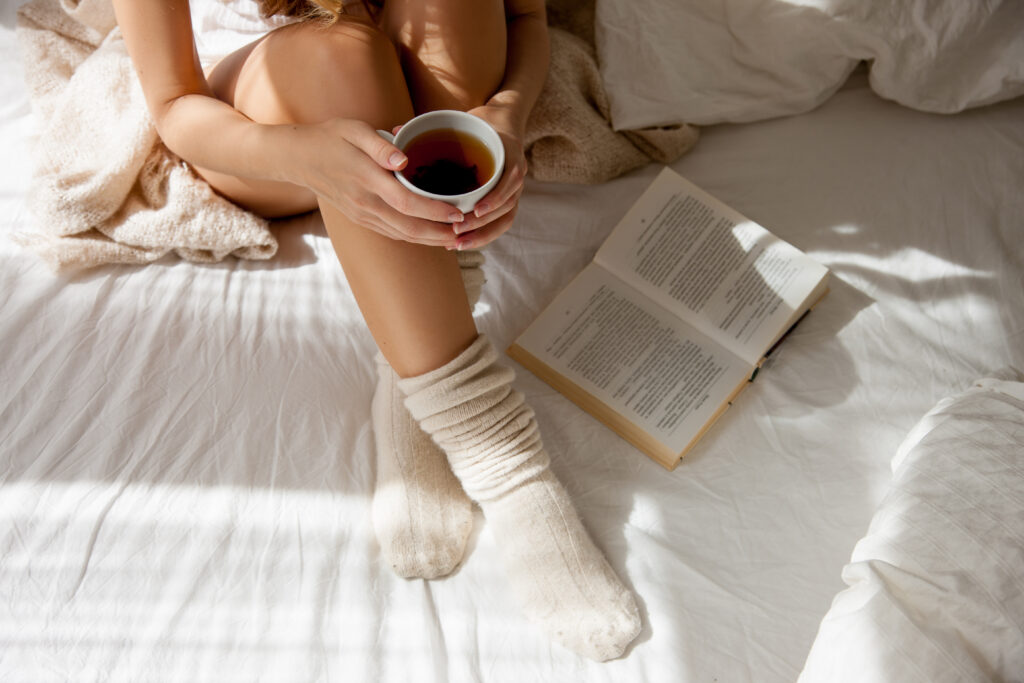 Tuft & Needle has been around since 2012, when a software engineer named JT Marin decided to purchase a new mattress. He went on a hunt for one and realized how frustrating it was to navigate the buzzwords and sales hype of the mattress world. So he decided to create an online alternative that would provide an easier way to buy a mattress.
The Tuft & Needle brand creates foam mattresses that feature both memory foam and latex foam, with a hybrid option. This bed-in-a-box (mattresses that are sold in boxes or bags, usually online) company aims to offer consumers an alternative to in-store mattress shopping. With Tuft & Needle reviews on Google at a 4.9 rating, it seems like a promising mattress option. Does that mean it's right for you? Let's dig a little deeper to find out.
Mattress design: What are Tuft & Needle mattresses made out of?
A mattress is something on which you're going to spend a third of your life. It's important that it not only be comfortable, but also made from quality materials that'll support a healthy way of life.
Tuft & Needle offers certified foam mattresses, meaning they go through a rigorous process to ensure the materials uphold a high standard for quality. The company uses its proprietary T&N Adaptive® foam, as well as graphite and gel blends. The foam is poured and cut in America.
High-quality foam makes a big difference when it comes to your preferred sleep position. The three mattress options all have qualities that appeal to back sleepers, side sleepers, and stomach sleepers.
The top cover is made of breathable polyester that comes from a family-owned textile mill that's been around for 90 years. Tuft & Needle mattresses are manufactured in the United States.
How much do Tuft & Needle mattresses cost?
Based on its claims of high-quality materials and manufacturing, you might think Tuft & Needle has a higher price range than it does, but they're surprisingly affordable. Tuft & Needle carries three different models, all varying in price depending on the size of the mattress as well as the model.
The Original mattress starts at $350 for the twin option and goes up to $750 for the king. The Mint starts at $595 for the twin and goes up to $1,145 for the king. The third and last option is The Hybrid, the company's highest-priced mattress. It starts at $895 for the twin and goes up to $1,745 for the king.
Here's pricing information for the Tuft & Needle Original mattress:
| | |
| --- | --- |
| Tuft and Needle mattress size | Price (MSRP) |
| Twin | $350 |
| Twin XL | $395 |
| Full | $495 |
| Queen | $595 |
| King | $750 |
| California King | $750 |
*Pricing as of 04/29/2020
Tuft & Needle offers three different mattress models
Tuft & Needle offers The Original, The Mint, and The Hybrid. Compare them below to find the one that's best suited for your needs.
Tuft & Needle claims that 95% of customers who order The Original mattress choose to keep it.
It's comfortable for all sleeping positions, making it ideal for couples who sleep differently or who shift positions often.
It's made with two layers of high-quality, open-cell foam.
A graphite and cooling gel layer works to increase coolness while sleeping.
While The Original model features two "specially calibrated layers for universal comfort," The Mint features three, with a middle layer that prevents sagging.
It provides extra support and the same cooling technology as The Original.
This mattress uses a patented T&N Adaptive® foam technology for added comfort.
The Mint is ideal for side sleepers because of extra density providing pressure relief to the hips and shoulders. It's top layer is softer than The Original's, but its underlying support layer is more firm.
Unlike The Original mattress, which uses only foam, The Hybrid model combines a foam mattress with a spring mattress.
This mattress has a plush pillow top filled with carbon fiber-infused foam.
Graphite wicks heat and moisture away, making it breathable and cool.
This mattress provides support for both back sleepers and stomach sleepers.
How comfortable is a Tuft & Needle mattress?
Product reviews on Amazon say that Tuft & Needle mattresses tend to have a medium-firm feel, which means that if you're looking for a really soft mattress or a really firm mattress, this probably won't be the best product choice for you. However, the industry standard seems to favor that medium-firm sweet spot due to customer demand. Too firm or too soft isn't ideal for most sleepers.
The Original mattress has a medium-firm feel to it because of the foam base, and The Mint features a similar medium firmness, due to the same foam setup. The Hybrid has a more firm feel than The Original, due to the springs in the model, but also has a foam pillow top for added softness.
If sleep temperature is important to you, then Tuft & Needle claims to have excellent cooling and breathing mechanisms in its mattresses due to the graphite and cooling gel technology. Most of the over 8,000 product reviews on Amazon say that the users stay cool at night. However, there are a few reviewers who say that heat is still an issue.
Other products sold by Tuft & Needle
Tuft & Needle also offers a wide range of other sleep products such as bedding, pillows, sheets, blankets, duvets, and more. It even sells furniture if you're interested in giving your Tuft & Needle mattress a new frame.
Tuft & Needle mattress reviews
J.D. Power shows that Tuft & Needle ranks about average in most categories, including overall satisfaction. It received three out of five stars in support, comfort, the warranty that's offered, and its variety of features. When it came to durability and value given the price paid, it only received two out of five stars.
When we looked at reviews directly from customers though, Tuft & Needle mattresses seemed to rank far better. Amazon reviews give the various mattresses between four and five stars on average. According to the Better Business Bureau, out of nearly 200 customer reviews, it has a stellar five-star rating and an A+ customer service rating from the Better Business Bureau itself.
By comparison, one of its main competitors, Purple, received a perfect score of five stars across every category with J.D. Power. That includes overall satisfaction, support, durability, comfort, variety of features, value given the price paid, warranty, and contact with customer service.
Tuft & Needle mattress pros and cons
Pros
Cons

The J.D. Power ranking is average at best
If you prefer to physically try out a mattress before purchasing, then online ordering might not appeal to you
Tuft & Needle has only been in business since 2012, so it doesn't have the longevity of service that many of its competitors have
The bottom line on Tuft & Needle mattresses
Tuft & Needle mattresses offer competitive pricing and a history of happy customers, albeit a shorter history. While its J.D. Power ranking might concern you, the Tuft & Needle reviews on Amazon show a vast number of satisfied customers. At the end of the day, only you know what's best for you and your family. Now that you're armed with the information you need, you can make an educated choice about the right mattress for you.
Frequently Asked Questions
Can I return my Tuft & Needle mattress if I don't like it?
Yes, if after your 100-night trial, you don't feel like a Tuft & Needle mattress is right for you, reach out to customer service and they'll help you with your return.
How do I unbox my Tuft & Needle mattress?
To unbox your mattress, remove it from the packaging onto your bed frame. Remove the outer layer of packaging and unroll the mattress. To get detailed instructions on exactly how to unbox your Tuft & Needle mattress, watch this video .
Is there a warranty for a Tuft & Needle mattress?
Yes, there's a 10-year limited warranty that covers only you as the original purchaser and is limited to material defects resulting from defective materials or workmanship.