Nectar Mattress Review: Everything You Need to Know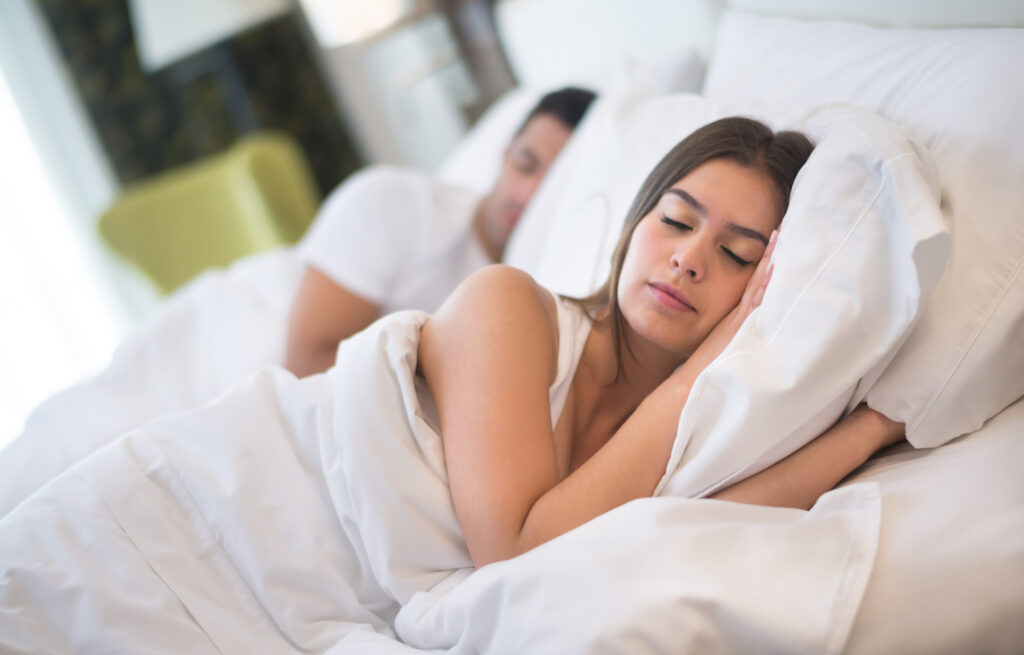 After bursting into the mattress scene in 2016, Nectar Sleep soon became one of the most popular online mattress brands in the United States. The company's signature product is their memory foam mattress, which — unlike traditional store-bought mattresses — is delivered to the customer's front door in a box.
With over 750,000 customers to date, we thought it was time to look at the popular Nectar bed in more detail, including what it's made of, how much it costs, what others are saying about it, and more.
Keep reading to find out everything there is to know about this mattress in our Nectar mattress review.
Nectar mattress design: What are Nectar mattresses made out of?
Nectar Sleep produces mattresses made entirely of memory foam, as opposed to traditional spring bed models. Each Nectar mattress contains five layers, including:
Quilted memory foam mattress cover
Gem memory foam
'Adaptive Hi-Core' memory foam
Baselayer
Bottom mattress cover
The quilted mattress cover provides a "soft and airy" layer for customers to sleep on, while the gel memory foam underneath it helps distribute each person's weight and body heat evenly. This prevents dips and lumps in the mattress and aims to keep each sleeper cooler and more comfortable during the night.
The 'Adaptive Hi-Core' memory foam aims to provide the perfect support for sleepers while avoiding the feeling of "sinking into quicksand." Below this, you'll find the base layer, which not only reinforces this support but also aims to stabilize the various memory foam layers above it.
Lastly, each Nectar mattress contains a bottom mattress cover to help hold the mattress in place on the frame (or floor) and prevent it from moving around.
The mattress can be described as having a medium-firm feel (it's a 6.5 on the firmness scale), which works great for most types of sleepers. It provides adequate support for back and stomach sleepers and helps to keep their spine in a neutral position. This firmness is also great for combination sleepers, as it allows them to change positions easily.
What do Nectar mattresses cost?
When reading a Nectar mattress review, there's no doubt you'll also want to learn about the price of each Nectar bed.
Nectar Sleep currently offers two models of mattresses, including the Nectar Mattress for pre-promotional pricing ranging from $898-$1,398. Before promotions and discounts, the more premium Nectar Lush Mattress ranges from $1,099-$1,799.
Here's pricing information for the Nectar Original mattress
| | |
| --- | --- |
| Nectar Mattress Size | Price (MSRP) |
| Twin | $898 |
| Twin XL | $968 |
| Full | $1,098 |
| Queen | $1,198 |
| King | $1,398 |
| Cal King | $1,398 |
*Pricing information as of 04/29/2020
Nectar offers two different mattress models
Nectar Sleep has not one, but two popular Nectar mattresses available—each offering different features to appeal to various types of sleepers. Our Nectar mattress review examines each type of Nectar bed to help you determine which one might be best for you.
Is the brand's original product offering and features five layers of memory foam
Is classified as medium-firm and is slightly firmer than the Nectar Lush mattress
Offers better support for back sleepers, stomach sleepers, and combination sleepers
Contains a light and airy quilted memory foam cover
Is more affordable than the Nectar Lush, with a queen mattress priced at $1,198 (before discounts or promotions)
This is the brand's follow-up product, featuring 12" of premium layers, including 3" memory foam, 2" Energex foam and 7" dense support foam
Nectar classifies the Lush as medium firmness, making it slightly softer than the original Nectar mattress
Is better suited to side sleepers than the original Nectar mattress
Contains a cooling cover to regulate sleeping temperature
Uses a special AquaCool material over the center third of the top layer (it's designed to help regulate the temperature under the sleeper's trunk, which is said to heat up first)
It is more expensive than the original mattress
How comfortable is the Nectar mattress?
Mattress comfort is obviously subjective, but we can help you out by reviewing Nectar mattress' firmness. When compared to other popular mattresses on the market, the Nectar Memory Foam mattress is rated slightly higher on the firmness scale, sitting at an average of 6.5 (the medium-firm category). Other brands, including Purple, Casper, Puffy, and Bear, all rate a maximum of six on this scale, on average.
When compared to the Nectar Lush mattress, the original mattress is also firmer. On the firmness scale, the Nectar Lush is rated medium.
Other products sold by Nectar
For this Nectar mattress review, we thought we would also look at the other products sold by Nectar Sleep. These include both Nectar bed frames and Nectar mattress accessories, which we've listed in more detail below:
Nectar mattress reviews
Among the many positive reviews for Nectar mattresses on their website, customers most often compliment the comfort of the memory foam, as well as the affordable price. Users have commented they no longer wake up with stiff muscles or a sore back, which is often attributed to the foam-layered design.
Nectar is ranked third in terms of customer satisfaction among bed-in-a-box mattresses, with Purple and Casper taking the top spots. Complaints about customer service seem to be the biggest user issue (especially on Amazon), followed by a small portion of customers having issues with their mattress inflating unevenly.
Nectar mattress pros and cons
Pros
Cons

Five memory foam layers provide comfort while minimizing movement, which is perfect for partners who are woken easily
It's designed with air circulation in mind
It has a 365-night trial period and "forever warranty"

The firmness may cause some discomfort for side sleepers
Some customers report that their Nectar mattress does not expand fully evenly when taken out of the box
The bottom line on Nectar mattresses
Our Nectar mattress review has found that Nectar Sleep offers a mattress that lives up to its claims of being a comfortable, affordable memory foam mattress. The Nectar mattress is rated slightly firmer than other bed-in-a-box offerings, making it great for back, stomach, and combination sleepers. Side sleepers, on the other hand, may find more comfort in the softer Nectar Lush mattress.
Frequently Asked Questions
Can I try the Nectar mattress before I buy it?
Nectar Sleep doesn't have a "try before you buy" option, but customers do have a 365-night at-home trial. If you're not happy with your Nectar bed within a year, you are eligible for a full refund.
Can I buy a Nectar bed or mattress in a store?
No, you can only buy a Nectar bed or mattress online.
Is it easy to unbox the Nectar mattress?
Yes, especially if you have another person with you to help. You just open the box, place the box lying down on the floor, pull out the mattress, cut open the plastic covering, and allow the mattress to inflate.