How to Choose the Perfect Bed for Your Guest Room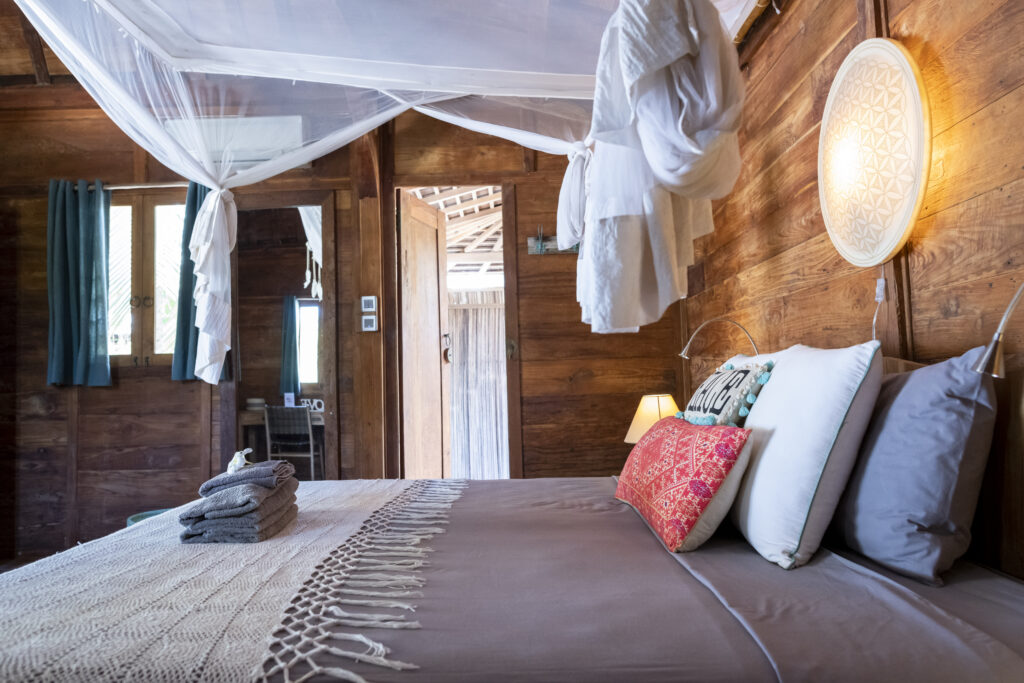 Your guest room in your home can be a physical room, or it could be the sleeper sofa you have in your living room. Wherever it is located the term 'guest room' refers to a space that guests would be welcome to stay at your home overnight.   The most important piece of furniture is their bed. Depending on how much space you have in your home and your budget will dictate how your guest bed will look and function. Here are tips to help you choose the perfect bed for your guest room.
Choose the space before the bed: Walk through your home and decide which space would be the best for a guest room.  For larger homes the guest room should be away from the main living areas and have access to their own bathroom if possible. For smaller homes or apartments, the guest room may need to share with an existing den or home office. If you already have a bed, then decide how large your room needs to be to accommodate it.
Entertaining needs: Do you have family that visits 2-3 times a month or do you only have an occasional house guest once or twice a year? Your entertaining needs may sway what type of bed you need in your guest room. If you have ample space, then you a king or queen size bed should fit with no problem. For those that entertain less, and have less space, a futon or sleeper sofa may be more practical. Daybeds are a good solution for homes that need to double the area for sitting and sleeping as well as have a decorative bedroom appeal. In children's rooms use a trundle bed that hides another bed below the main bed for overnight guests.
Comfort: Let's face it, some guest rooms get stuck with the least comfortable beds! For those that entertaining isn't a priority this won't apply to you.  For those that have family, or elderly staying with you for more than a few days, comfort is important. Choose a bed that has good support and isn't older than 5-6years old.  For affordable bedding consider visiting bedding stores that may have discontinued models or clearance mattresses on sale.  Be wary of used mattresses that can harbor germs, bed bugs and dust mites.
Make the bed the focal point: For those of you that have the luxury of space, an inviting guest room with a welcoming bed is appreciated by guests. Make their bed with quality bed linen, fluffy pillows and keep extra blankets in an adjacent closet.  Ensure guests won't be blinded by glare from windows. To avoid this, turn bed away from windows or install window coverings that guests can control natural light into their room.
Your guest room can have a bed that is inviting and comfortable with the proper planning. If your guest room shares a space with an office, the bed can be multifunctional for when guests are not staying at your home. The idea behind the perfect bed is to make it welcoming, but to also make you feel like you're passing on your hospitality to your house guest. Regardless of the size of your home, there's always room for a visiting guest. Freshome reader's where do you have your guest room? Is it a dedicated space or dyou share it with another space? Share with us!