Allswell Review: Is The Allswell The Best Bed-In-A-Box Budget Option?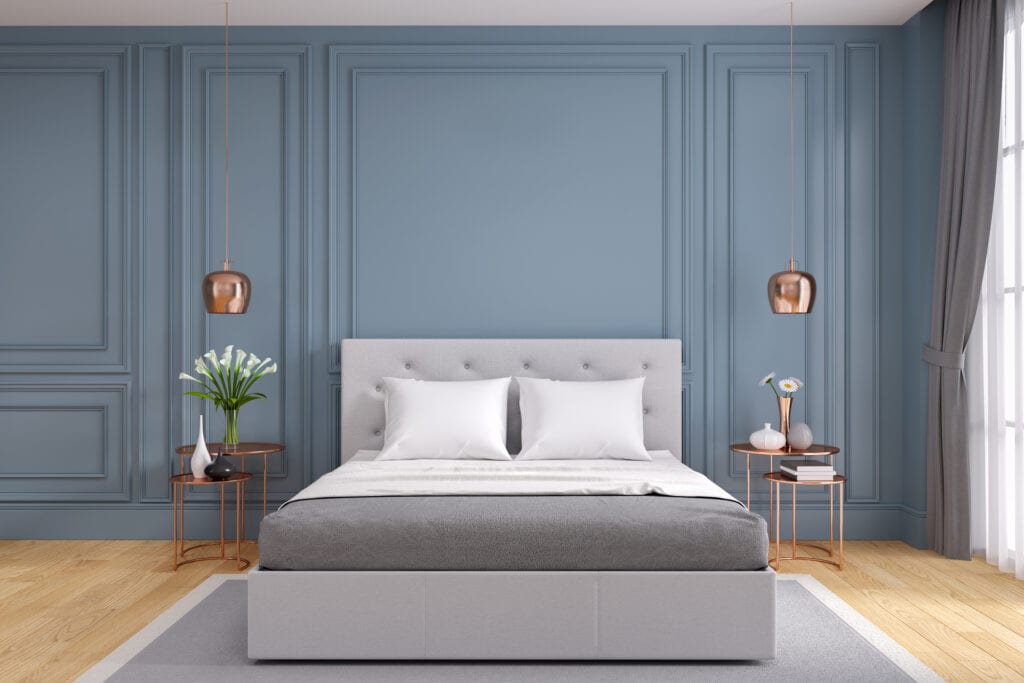 Did you know that we spend about a third of our lives sleeping? With numbers like those, it's no surprise that most of us want to invest in a
mattress
that's comfy-yet-supportive. However, affordability also has to be a concern. That's where the bed-in-a-box mattress craze – and the
Allswell
– come into play.
I've had a bed-in-a-box before and, to be honest, I wasn't impressed. So when Allswell contacted me about the opportunity to try out their namesake offering, I jumped at the chance. I wanted to see once and for all if these budget options are worth it or if it's better to just save your pennies for the real thing.
What is Allswell?
Allswell is a design-centric home brand under the helm of Walmart. This online-only retailer is meant to be a one-stop shop for all your bedding needs. In addition to the mattresses that we'll be discussing in this article, Allswell also offers several collections of bedding, all of which were designed by lifestyle experts like HGTV host Genevieve Gorder. Plus, they're totally Instagram-worthy.
But aesthetics aside, Allswell is concentrated on bringing you quality sleep products at a fraction of the normal price. The brand's mission statement says it all: "We believe that a luxurious sleep experience shouldn't come at a luxury price."
Your Allswell purchase options
The Allswell line has gone through a few changes since its inception in February 2018. As of right now, they offer two distinct options: the Allswell and the Allswell Luxe Hybrid. Here are some specs on each model:
The Allswell
$245 – $420, depending on size
10″ thick
Hybrid foam and coil technology
High-performance memory foams
Individually wrapped coils
CertiPUR-US® certified foams
The Allswell Luxe Hybrid
$295 – $745, depending on size
12″ thick
Hybrid foam and coil technology
High-performance memory foams
Individually wrapped coils
CertiPUR-US® certified foams
Built-in plush topper
Cool-to-the-touch top layer
It's worth noting that both Allswell offerings come with a 100-night free trial period and a 10-year limited warranty, so if you're skeptical about buying a bed-in-a-box, the company has your back.
The Allswell set-up process
For my review, I was given the basic Allswell option. But no matter which product you ultimately end up choosing, Allswell is committed to making the set-up process as easy as possible.
For $99, the company offers a "White Glove Service," which means they will send someone to your home to set the mattress up for you. If you choose to waive your right to the 100-night trial period, they will also remove your old mattress for free. However, if you want to hang onto your trial period, they'll still take care of your old mattress for an additional $49.
Normally, I'm all for convenience services like these, but this time, I wanted to give you an honest picture of what set-up might look like so I opted out and chose to set up my own mattress instead.
The packaging
Within a few days of ordering, a box arrived at my door that looked like this:
In case you can't read it from the picture above, the box comes with a warning.
It says, "BE CAREFUL: I'm heavier than I look." The warning is true. This sucker is heavy.
I'm not very strong, and I had two people helping me move this mattress up a flight of stairs to my room and it wasn't easy. I'd say you'd need at least two people to move it. Otherwise, it may be worth investing in the "White Glove" service.
The set-up
Once we got it upstairs, the next step was to check out what was in the box.
The mattress comes wrapped up in a little vacuum-sealed tube like this.
One interesting thing about my experience was that the mattress was the only thing inside the box. There were no instructions or anything else.
In doing research for this article, I've gathered that other reviewers also received instructions and a cutting tool, aimed at helping you open the packaging without accidentally puncturing the mattress inside. I didn't see anything like that in my box, but it could have been a fluke.
Luckily, I was able to cut through the packaging just fine with scissors and no puncture wounds were sustained. Once you unseal the packaging, this happens:
The mattress began to inflate pretty much as soon as it was unsealed.
When reading the instructions online later – again, there were no instructions in the box – I learned that I was supposed to have placed the tube in the middle of my bedframe before unsealing it. I imagine that this would have made positioning the mattress even easier, but we were able to lift it on without much of an issue.
When it's all set, it looks like this:
The waiting period
I've had bed-in-a-box mattresses before so I knew that they usually need some time to inflate fully before you can sleep on them. I suspected that the Allswell would be the same way, so I did a little digging online.
I was right. On the Allswell website, it says that the mattress should inflate fully within a few minutes of opening, but that the process could take up to 48 hours.
In the end, I chose to wait for the full 48 hours before sleeping on the mattress – and I was glad I did.
Hopefully, you can see the difference between this picture and the one above, but I'd say the mattress inflated at least an inch over the two days that I left it to rise.
From there, it was just a matter of putting sheets on and getting ready for bed.
The Allswell sleep experience
For my review, I decided to break my mattress experience down into a few, frequently-tested categories. They are:
Firmness and feel
The Allswell is a hybrid memory foam mattress and it certainly sleeps like one. At 4'11" and 104 lbs, I'm smaller than average, but I still sank into the mattress just enough to feel cradled by it. To me, it's on the softer end of the firmness scale, but I've never had a memory foam mattress before, so take that with a grain of salt. That said, I didn't have any problems sleeping on the mattress and, after about a week, I got used to the feel of the foam topper.
I'm a chronic stomach sleeper, which is probably why I prefer a firmer mattress, but in an effort to give you a thorough review, I made a point of sleeping in a few different positions.
Side sleepers, whose positioning is particularly rough on the joints, will be happy to know that the Allswell provides more-than-sufficient support for your hips, knees and shoulders. I tend to have back pain when I spend all night on my side and, notably, I didn't this time. Back sleepers, on the other hand, should know that while you do feel cradled by the mattress, I didn't experience that stuck-in-the-mud feeling that sometimes occurs when sleeping on a super soft mattress.
Motion isolation
Motion isolation refers to how much you can feel your partner's movements from the other side of the bed. Ideally, a mattress will isolate motion well and your sleep won't be disturbed if your partner gets up in the middle of the night.
Luckily, the new person I'm dating was kind enough to come over and help me test the Allswell out. All in all, it performed very well. I couldn't feel small movements like shifting weight at all and could only feel changes of position lightly. I was even able to get out of bed without stirring them.
Edge support
I feel like the edge support test was tailor-made for me. This is essentially an evaluation of how well the mattress springs back after you put your full weight on its edges. I mostly sleep on the very edge of my mattress and I sit on it to get dressed most mornings. Needless to say, my mattress's edge support gets a workout.
Unfortunately, I did start to notice some slight sloping in the area where I tend to put most of my body weight. It may just be my mattress, but if your mattress edges also put in a lot of hard time, you may want to go with a mattress that has more reinforcement.
Heat retention
I'm one of those people who is always cold, so I'm probably not the best person to be speaking on heat retention. That said, I didn't have any problems with feeling hot in the middle of the night. However, if you really prefer to feel cool while you sleep, you may want to look into the Luxe Hybrid model. That one comes with a cool-to-the-touch top layer that allows for better airflow.
Off-gassing
Off-gassing, for those who don't know, is an industry term for a certain odor that is sometimes an unpleasant side effect of bed-in-a-box mattresses. It comes from the way the foam is made, how long it's left to cure and how long it is in the package. Fortunately, I didn't have any issue with a smell, especially after I let the mattress sit for two days before using it. However, for those who do, the smell is supposed to disappear within a few days.
Durability
Since the Allswell has only been on the market for less than a year and I've only had my model for a few weeks, it's hard to take a guess at how well the mattress will hold up in the long run. That being said, other than the one spot along the edge of the mattress, I haven't seen or felt any beginning signs of sagging since I got my mattress.
The bottom line
All in all, the Allswell is an above average mattress option, especially when you take the price into account. It performed well in nearly all the areas that I tested. Though it is a little soft for me, personally, I'm going to keep it. It honestly did change my negative opinion on bed-in-a-box mattresses. I would recommend it to anyone who's in the market.