4 Warm Metal Fixture Ideas to Brighten Up Your Bathroom
We all know that design trends come and go, but the next big thing is warm metal fixtures in bathrooms. Gone are the days of cold chrome and stainless steel. These days, it's about creating inviting spaces with the likes of copper, bronze, brass and gold.
If you're concerned about how to best incorporate these materials into your design without letting the design become too retro, don't fret. We've got the tips on how to use warm metals to create a chic aesthetic that you'll love for a long time to come.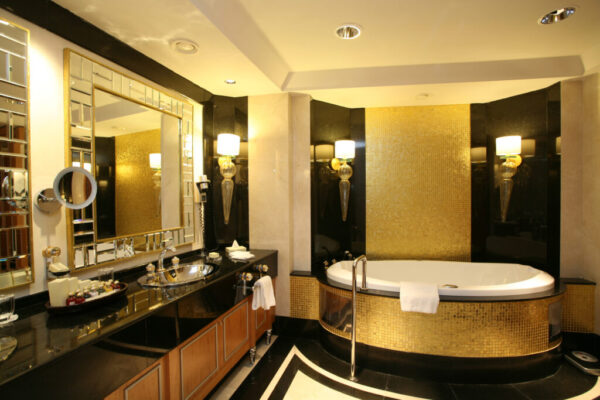 dogayusufdokdok / Getty Images
1. Go For Gold
The idea of using gold in a bathroom may seem outdated. But, this look has recently been experiencing a resurgence, and let us assure you that it certainly brings the luxurious touch that one would expect.
The key to using gold in a modern context is to focus on cutting-edge shapes. Look for items like waterfall faucets and minimalist shower controls in this finish. Also, remember that when it comes to gold, less is more. Use it as an accent in your design rather than a main component.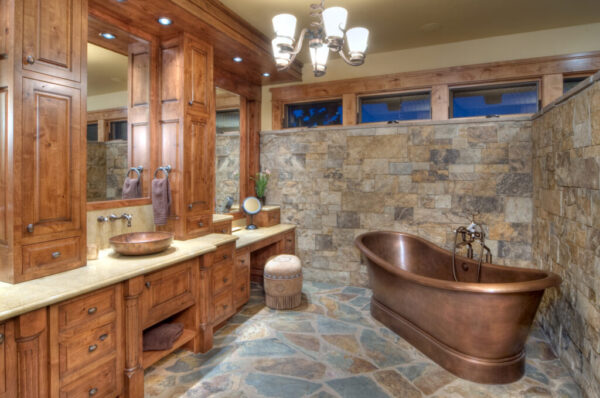 chandlerphoto / Getty Images
2. Choose Copper
There's something about the way that light reflects off of copper that makes it particularly eye-catching. For this reason, it will soon become a go-to choice for anyone looking to create a bathroom that is truly a showstopper. Consider using it for the focal point of the space like a large soaking tub or consider mixing and matching it with another metal.
One of copper's other positive features is that it's fairly easy to care for. Most of the time, warm water is all that is needed to restore a worn-out fixture or lighting element to its former shine. For those occasions that call for a more thorough cleaning, skip the harsh chemicals in favor of a gentler cleaner like dish soap.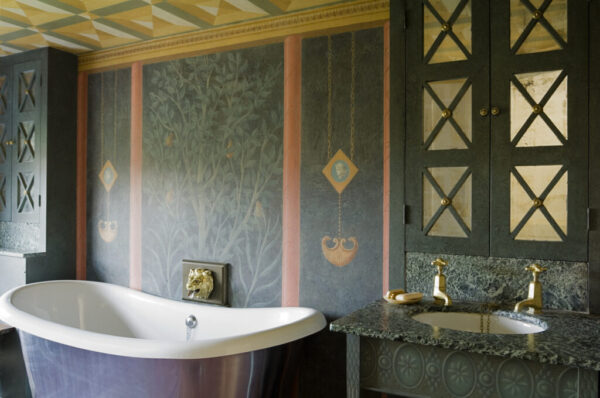 Andreas von Einsiedel / Getty Images
3. Brighten Up With Brass
Brass has been around for ages and it's natural durability combined with that polished shine will give any bathroom a stately look, especially when offset with darker hues that make the finish pop. This finish should be a top choice in both the most modern and more traditional spaces.
However, the one factor to consider before taking the plunge with brass is that it does require some regular maintenance to keep it looking great. It's always best to adhere to the manufacturer's specific upkeep instructions, so routine wipe downs should be done with an approved cleaner.
chandlerphoto / Getty Images
4. Bring In Some Bronze
Bronze is an interesting choice for your bathroom finishes because unlike many other metals it may actually get better with age. This is due to the fact that products labeled as "oil-rubbed bronze" or "hand-rubbed bronze" are not given an external finish to protect them from the elements after manufacturing. Over time, use and exposure to the elements will create a unique staining pattern that deepens the aesthetic.
For this reason, we recommend bronze to those who enjoy vintage character and charm. Since bronze was also very popular during the revolutionary era, it tends to fit particularly well within colonial homes or other similarly traditional designs.
Which warm metal would you like to try in your bathroom?