10 Things Every Architecture Student Needs to Know Now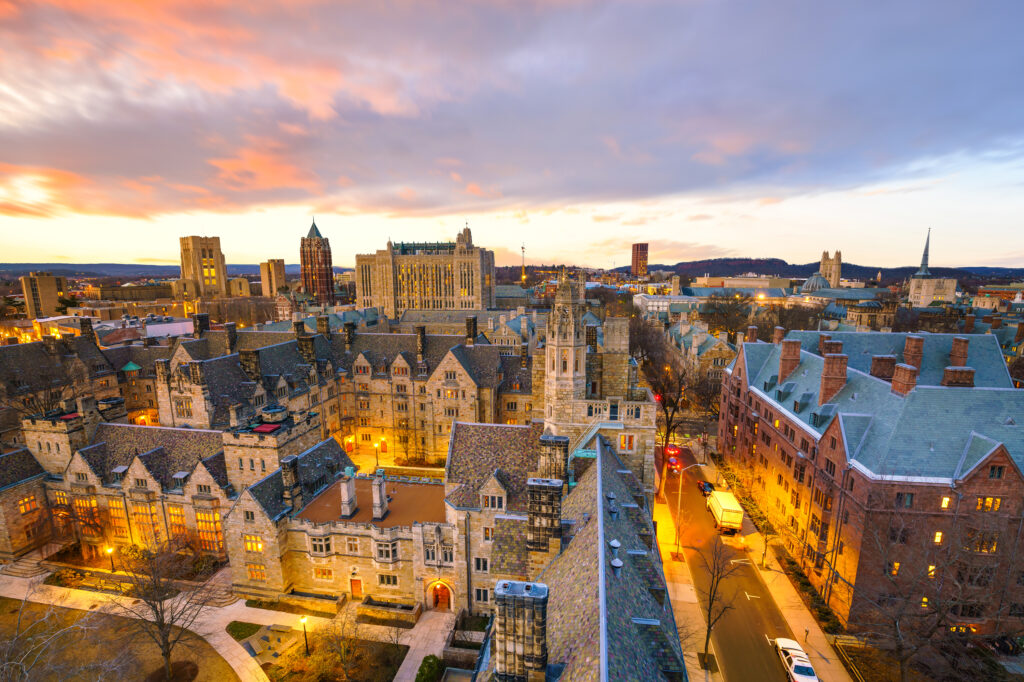 Do buildings speak to you?  Not literally, of course, but are you always admiring the curves, shape and body of architecture, imagining what the designer was trying to convey through its shape?If so, perhaps the study of architecture is something for you to pursue. But wait— there is a lot more to studying architecture than admiration of amazing design, and some of these discoveries may make you turn and run far away from the idea of being an architecture student.  Here we outline ten things that we think every student should know or consider before entering into the study of architecture. Hopefully, after you read this you will be even more compelled by the craft and ready to enroll.
1) University Options
There is really no way around it, if you want to be an architect then you have to receive a higher education. Much like any other professional field, architecture is a field of experts requiring significant education and experience. Colleges and universities offering a bachelor's degree in architecture are going to be your best bet when it comes to achieving the right education in this field.However, it may not be easy to get accepted into one of these programs. Admissions staff are looking for students who have excelled in math and students who perhaps have already shown some interest in design through internships, summer jobs etc… To help you begin your search, here is a link to a very extensive list of world-wide schools of architecture.
Shop These Products Now: Chandelier
2) Be Prepared to Study Hard
The educational aspect of this career begs to be repeated.  Some may breathe a sigh of relief upon graduation; however, a career in architecture requires a life-time commitment to continued education—Especially for those who want to create a competitive edge in the market.The face of cities and architecture is continually in flux, so an architect that wants to lead the way and succeed must be willing to continue their education throughout the span of their career.
Shop These Products Now: Dining Chair – Dining Table
3) Architecture Requires Strong Math Skills?
There is a question mark behind this title because some architects may actually disagree with the idea that strong math skills are paramount to being an architect as the equations they use in their everyday working tasks are rather simple, rudimentary math; however, universities still require excellent high school math scores.Essentially, being strong in math will certainly not hurt your chances, but being poor at math may hinder them. Here is a list of the basic math skills that will be expected of you in college (note this list is not exhaustive).
Shop These Products Now: Hanging Light
4) Be a Creative Problem Solver
So you don't have to have the amazing math skills of Thomas Edison, and we haven't said it yet, but you also don't need to have the drawing skills of Picasso, but you DO need creative problem-solving skills.As this Architecture Career Guide points out: the job of an architect is to design buildings and this requires the architect to be able to spatially and creatively solve the problem. As this Guide says, "The owner has a problem; they want to build something that will provide a certain function, and you are hired to solve that problem by designing the building."
Shop These Products Now: Rug – Bedside Table – Throw Pillow
5) Learn the Great Architects of the Past
Delving into the past is always a great idea, no matter what career you are interested in pursuing. Everyone can learn a lot about the past greats in their fields of study. This really rings true for a student of architecture as there are so many amazing historical architects.Our Freshome piece, Why Going Back In Time Will Make You A Better Architect, says it all: "Looking back in time can make you a better architect and can help you rediscover your passion for design. Reminding yourself of what has been, gives you a foundation for the future." So look up some of the famous historical architects and gain inspiration from their work.
 6) Travel to Well-Designed Cities
In addition to studying the great architects, we suggest you travel to cities where amazing architecture and design is displayed. Of course, you are a student who, we are sure, has very little money to travel the world, but there may be some amazing architecture at your front door.For instance, if you live near Chicago, here is a list of the top 40 buildings to visit, and if you are lucky enough to live in London, then visit St.Paul's Cathedral. Here is a list of 22 world famous buildings—check it out and see if you live near something inspiring.  Witnessing these architectural successes in person is more than any book can teach.
 7) Be Prepared to Want to Run for the Hills
So you have successfully been accepted to a great school of architecture—Now get ready to want to run for the hills. This is a personal experience that many students of architecture have described, so know you are not alone in this desire to yell, What have I done; What was I thinking? The book, The Life of an Architect, offers some sound advice for up-and-coming architects. Perhaps read the book, take a deep breath, and stick with your studies, ignoring the sensation to give up and head for the hills.
  8) It's Unlikely You Will Be Rich
This is the really bad news: despite all your dreams of becoming some wealthy, well-known architect—it is unlikely that either of those scenarios will come to fruition. An architect salary does not usually result in wealth.The median annual wage in 2013 was $74, 110 USD, with the top 10% earning $119,370 USD annually, and the bottom 10% earning $44, 930 USD annually. As you can see, you will certainly not be poor, but you won't be wealthy either—especially if you have four years of hefty student loans to pay off.
Shop These Products Now: Outdoor Chairs
9) Most Jobs Are Tedious, And Detail-Oriented
The big picture is fun to look at and dream about, but when it comes to the study and implementation of architecture—it's all about the details, and sometimes those details can be very tedious.Angles, precise lines, and minute measurements are some of the things that go into the big picture, but those small details are what make up the whole (and require a lot of attention).  Most architects do not get to enjoy the big picture until the project is accepted and well into its build phase. Any time before that is spent on a minutia of details.
Shop These Products Now: Pool Table – Chandelier
10) Students Need To Land An Internship
Landing an internship seems almost paramount to a students success. It is a competitive market and the more exposure you have to working architects, the better. While it remains true that many interns will be stuck doing the menial tasks, the exposure trumps all those boring tasks that you will be stuck doing.Here are some very insightful (and funny) tips to landing the coveted architectural internship, and details of what it may really be like after you land one.
Shop These Products Now: Center Table – Couch
What do you think? After reading all of this, are you still headstrong and ready to pursue a career in architecture? While it is not always fun and games, a career in architecture can be very rewarding. We hope that you leap over the hurdles mentioned above and have a happy, successful career in architecture!Are you currently an architecture student? If so, what are your biggest hurdles that you have encountered so far? We'd love to hear from you!