15 of The Most Creative Lamp Designs Ever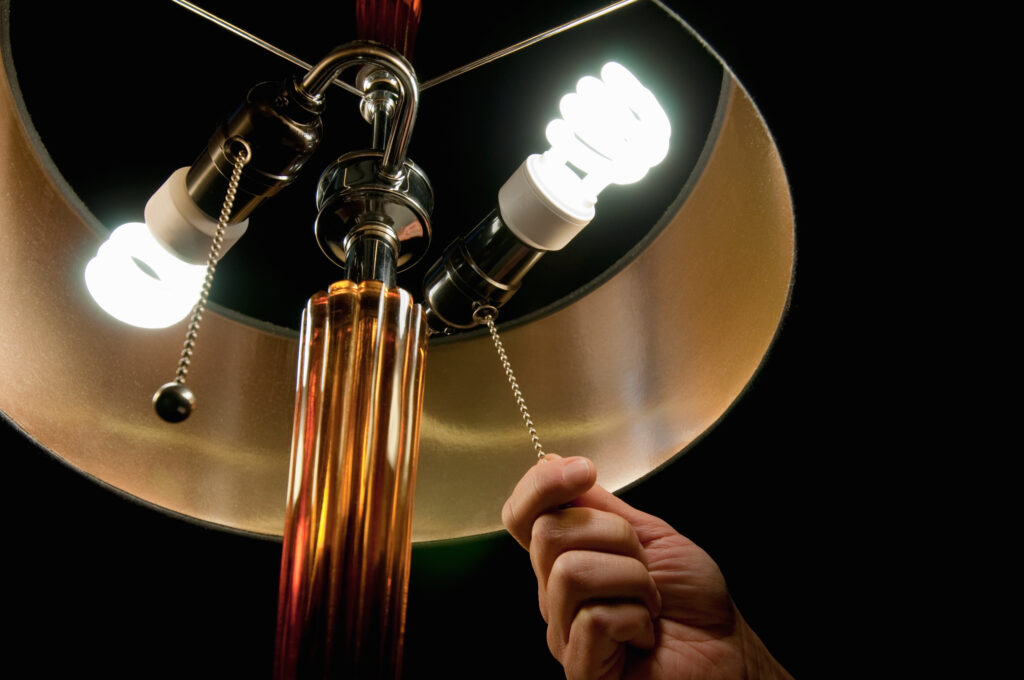 PM Images/ Getty Images We all know that one of the easiest ways you have to light a dark corner in any room or add some atmospheric lighting to your living-room area, is to place your choice of lamp. With numerous designs, shapes, colors, dimensions or lighting abilities, lamps constitute one of the most convenient methods one has to alter the lighting tone of a room. In fact, the lighting selected and used can complete the statement of a house or improve a room's decoration and give the feeling one is looking for. In today article you can see 40 of the most creative lamp designs that you can find on the internet these days. So let's begin
....
1.
Designed by
Jethro Macey
the
Coin Lamp
requires you to insert a coin before it lights up. It will only light up whenever you insert coins inside, and the lamp itself has been specially set to a pre-determined time by an internal mechanism. Coin Lamp is the first product in a range based on the concept of values and reward, it subtly heightens awareness of consumption through design. According to Macey's website, Coin Lamp will be available to the public soon. To express your interest, sign up to Macey's newsletter.
2.
The Mushroom Lamp
is a glowing feat of technology. But it's not the power efficient LEDs that will stretch the life of the 4AA battery power supply that has us impressed. It's the lawsuit-avoiding tech of unlicensed merchandise. Clearly reminiscent of the mushrooms floating around in Nintendo's famous Mario Bros. This lamp is available at $12 from
here
. -
Via
Shop This Product Now:
Unique Table Lamp
3.
Remembered the sad history of
Titanic
? Many people saw this movie more than once.This lamp was created by Charles Trevelyan and was inspired by this movie ( Titanic ). Leaning as if sinking below the surface of the table, Titanic is designed to throw a wash of light across a room. The Titanic lamp is available for sale from Viable London.Shop This Product Now:
Unique White Lamp
4.
Designed by
Billy May
,
Torn Lighting
concept is an interesting way of adding some light to your home. Torn Lighting is perfectly disguised on your wall while hiding it's LED secrets from view. The installations conceal LED lights, and look like you've got some kind of weird space-time holes torn into your walls and leaking light into your room. Painted with the same color as your walls, Torn Lighting comes in multiple designs and shapes that can be used at both wall corners and flat surfaces. In conclusion if you want an original way to add light to your walls then Torn Lighting might give you a FRESH idea.Shop These Products Now:
Tv's
-
Spiral Wall Lamp
Shop This Product Now:
LED Wall Lamp
5.
Alien Abduction Lamp
is something new, unique and original for the lamp industry, a really good alternative to the old boring lamps. Some of you might already want to purchase this lamp, but (
bad news
) this lamp is still in the concept stage. I know that this lamp is awesome, but we'll have to wait untill
Lasse Klein
( Alien Abduction Lamp designer ) will produce this lamp. Here's how it works. There's a light bulb inside the supremely awesome metal UFO on top, which illuminates the windows and the mysterious aliens inside. Because of the way the lamp is built, the light also illuminates the glass beam, creating that delightful
X-Files
effect.Shop This Product Now:
UFO Table Lamp
6.
The undulating twists and turns of
Kundalini's Abyss table lamp
may look a bit like your intestinal tract, but there's something about the bendy organic form that I find mesmerizing. The Abyss can be adjusted into a variety of shapes, thanks to its flexible segmented construction. Hiding beneath its opalescent polycarbonate skin are a number of bright white LEDs which provide clean, green illumination. You can find the Abyss Lamp from
Y Lighting
for about $500. -
Via
Shop These Products Now:
Bedside Table
-
LED Table Lamp
7.
This amazing lamp was achieved by cutting up an
old fashioned table lam
p and inserting more than 40 perspex plates in between the slices. The designers from
Studio Mango
(The Netherlands) wanted to make ordinary perspex more posh. Well, they not only succeeded but they also managed to update what was an old lamp and made it more modern looking.Shop This Product Now:
Side Table Lamp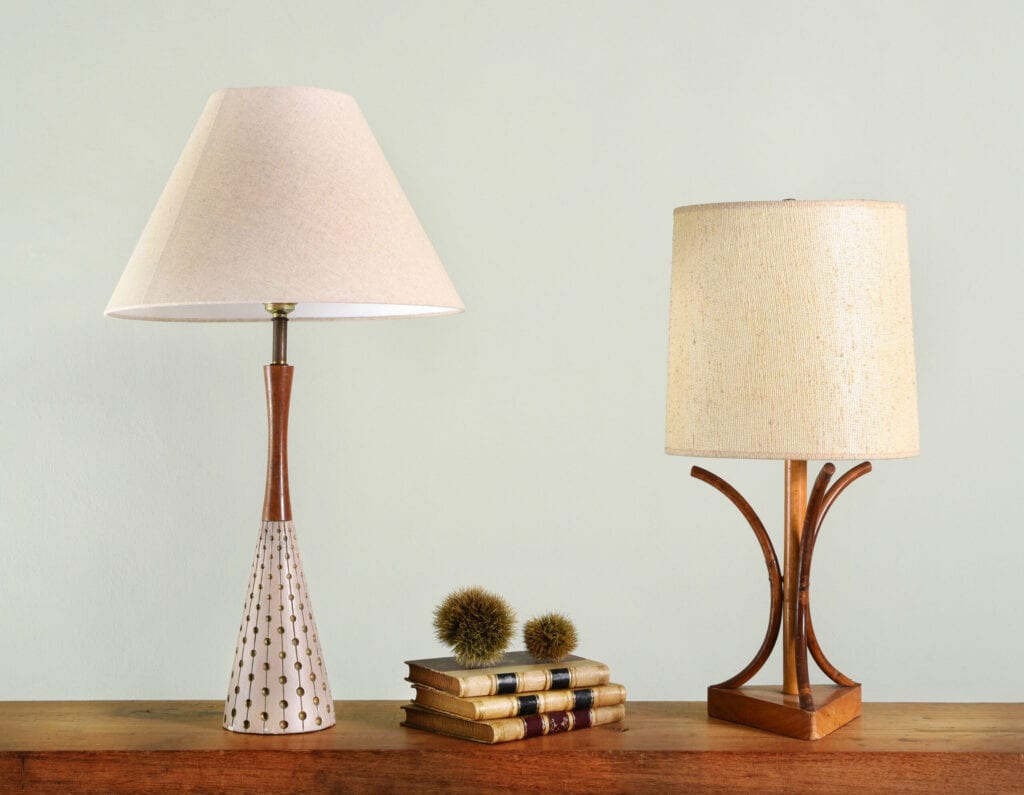 Andrea Donetti / EyeEm/ Getty Images
8. This morbid lamp was created by design studio Enpieza located in Spain. The Colgao ("hung" in Spanish) is hanging from the top horizontal rod of the lamp. The lamp looks very simple except for the tasteless, hanging anthropomorphic figure. Either the designers were fresh out of ideas or they are into black humor.
Shop This Product Now:
Creative Hanging Lamp
9.
If you are looking for a really cool lamp for your desk, then the
Chain Lamp
designed by
Iliara Marelli
for Nemo Italianaluce might be what you're looking for. Made from case aluminum and lit by 4 bright white (1-watt) LEDs, its articulating body folds flat to form an accent light when you're not using it for task illumination. When completely closed, it measures just 2.75? tall (and looks like a high tech stapler). Open it up, and it can reach up to almost 22? in height. This beautiful design doesn't come cheap, the price is $595 USD, but if you want something cool and elegant you have to pay the price.Shop These Products Now:
Folding Lamp
-
Flower Pot
10. Hurdle Lighting
was designed by Koreans Lee Suk Woo and Byeon Dong Jin, and received a Special Mention in the 2007
Lightouch Design
Competition in Singapore. The light structure is designed to stand either horizontally (like its namesake) or vertically, more like a desk lamp. A sensor detects how it's been positioned and operates the light accordingly. I would like to have a desk lamp like this to read focused and undisturbed in the middle of the night, away from the heat durring the day.Shop This Product Now:
Desk Lamp
11. Stacked Rock Lamp
is a lamp that will get a lot of attention, and we all know that a lamp don't get to much attention. When someone is looking at the first time at the lamp will automatically wonder how the rocks can stay in that position. The rocks are fixed together in a pillar so that the light from the lamp cascades right down over them like a waterfall. -
Price :
$119.00Shop This Product Now:
Stone Table Lamp
12. Troja arc lamp
recieved the design-report special mention award 2007, according to his designer
Hansandfranz
. Hansandfranz was founded in 2006 and is situated in Munich, Germany. there, designers konstantin landuris and horst wittmann, born 1979 and 1980 in Munich, work on solutions for objects and spaces. The Troja Arc Lamp is a really big lamp, than can provide a high quality light for a very large space. The design is simple and modern, but if you want this lamp you'll need some space, because she is quite big as you can see.Shop This Product Now:
Sparq Floor Lamp
13.
If you always wanted something really cool and unique then the
Ociu Light
from
Zava
that has a diameter of 6 feet ( 185 cm ) certainly makes a statement. The suspension is fully realized in opal methacrylate, 8 mm thickness, diameter of 185 cm and a width of 90 cm. OCIU is available in various colors: black and white entirely with internal processing leaf gold or silver.The word "ociu" means "pay attention," as if you could ignore something this big. Finally you have to agree that the Ociu Light from Zava stunning but nevertheless linear and very elegant.
14.
Turning on Mr. P (aka: the
One Man Shy Lamp
) may cause a few giggles and perhaps a blush or two. Yes, that is his on/off switch. His head will illuminate under the repositionable shade, once you turn him on. It doesn't take much to brighten up Mr. P's day. In fact, you only need to push on one little thing to make him glow warmly! This humorous accent light is sure to be a conversation piece. Of course, sometimes the conversation gets a little embarrassing for him, so he pulls on his little lampshade. The 13-inch tall lamp uses 15-watt bulbs and is available for the discounted price of $99 from
here
.
15.
Once in a while you will come across a gadget that is so wacky, not sharing it with the rest would be tantamount to sinning. The
Desktop Grenade Lamp
that is a lovely combination of two ideas - pulling the grenade's pin will turn the lamp on instead of resulting in a deadly explosion. The $139 price tag is rather steep IMHO, but then again good ideas are hard to come by, and when they do, they are rarely cheap.