Defining a House Style: What Is a Victorian Home?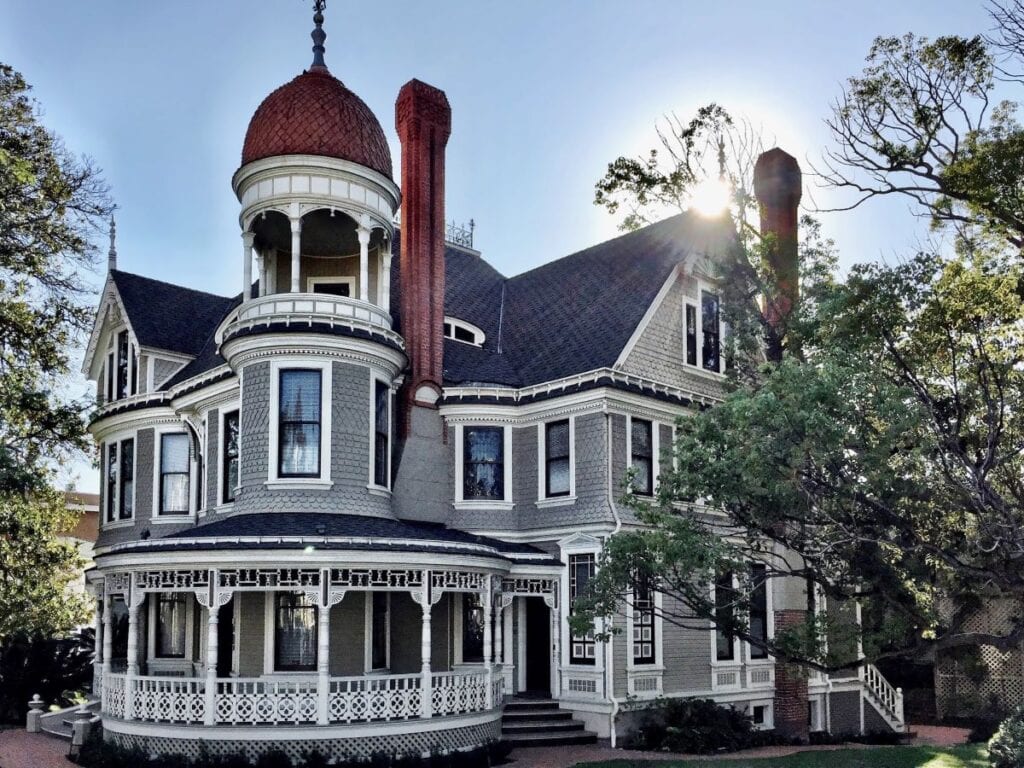 Victorian homes have captured our hearts for over two hundred years now. However, there is so much more than meets the eye behind those dollhouse-like exteriors. This architectural style includes multiple, distinct variations that all deserve a critical look. Read on to learn more about how Victorian home style became a worldwide phenomenon and what makes it so special.
History of the Victorian home
As the name suggests, Victorian homes reflect architectural styles that were popular during Queen Victoria's reign (1837-1901). Interestingly, many of the details that we now associate with this style are actually eclectic interpretations of older architectural movements such as Medieval Gothic and Romanesque.
Thanks to the size of the British Empire during that time, Victorian architecture has an incredibly wide reach. Evidence of this style is found across the UK and North America, as well as Australia and New Zealand. Many budding architects of this period would travel to the colonies to start their careers. However, fortunately for us, they were able to stay informed of the Empire's latest trends through a traded magazine called The Builder.
Types of Victorian homes
Of course, due to these geographic differences, there is some variance in style. Below is a list of the most common types of Victorian homes:
Gothic Revival (1830-1860)
Gothic Revival homes were inspired by medieval churches in Europe; as such, they're often compared to castles. They're distinct, thanks to steeply-pitched roofs, pointed arches and front-facing gables, which are laden with a delicate wooden trim called vergeboards.
Italiante (1840-1870)
Modeled after Italian Renaissance villas, these homes are typically just two stories. In contrast to other Victorian styles, they have low roofs and wide eaves. However, true to this style of architecture, they also host highly ornamental brackets.
Second Empire (1852-1870)
Influences for this style can be traced back to France during the reign of Napoleon III. These houses tend to start out with a simple rectangular or square base. However, there's no shortage of character. They feature mansard roofs, which have a heavy pitch on all four sides, and plenty of ornate millwork on the home's exterior.
Stick-Eastlake (1860-1890)
These homes are identifiable by the fact that they're primarily made of wood, which was a cheap and plentiful material in their heyday. These homes feature angled wooden framing, which is overlaid by wood decorative trim known as "stick work." They also typically have pitched, shingled roofs and double-hung windows.
Folk Victorian (1870-1910)
A simpler version of the typical Victorian home, Folk Victorians are smaller and square, with much less complex floorplans. (No towers here.) They're meant for the everyman. However, their Victorian roots can still be found on the decorative trim work outlining their porches and roof lines. Look for turned spindles, lace-like detailing, and beveled corners.
Queen Anne (1875-1905)
Perhaps the most famous of all Victorian styles is the Queen Anne. Coming late in Victoria's reign, these properties feature especially heavy ornamentation, gabled roofs, rounded towers and large windows that are equally functional and decorative.
Defining features of a Victorian home
Despite the variance in types of Victorian homes, there are a few defining features that tie this architectural style together. Though each element may not be applicable to all types, here's generally what to expect:
Exterior:
Steep, gabled roofs
Round angles
Towers, turrets and dormers
Shapeley windows, especially bay windows
Stained glass
Decorative woodwork
Bright colors
Interior:
Two to three stories
Floorplans featuring added nooks
High ceilings
Intricate wooden trim
Ornate staircases
The bottom line
Victorian style is as varied as any other type of design, but there's no denying the classic thread that runs throughout. Which type of Victorian home is your favorite? Let us know in the comments.