20 Creative Ways to Use Natural Textures in a Home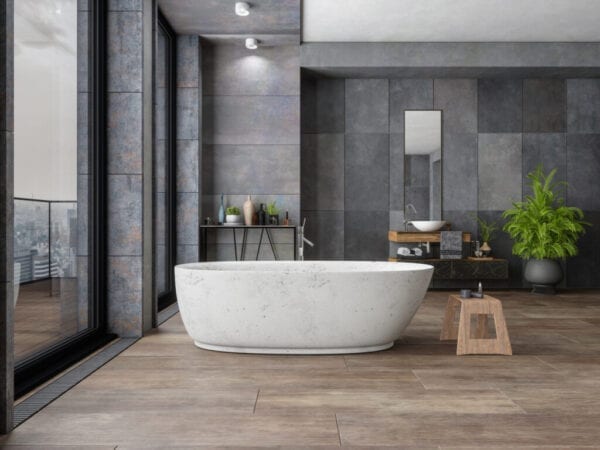 If you love the outdoors, it's understandable to want to incorporate nature into your living space. When it comes to bringing natural textures into the home, you can go as drastic or as simple as you want. If you're looking for bold statements and design elements that make you feel like you're practically outside, take a look at these creative ideas for surrounding yourself in nature. From wild natural texture accent walls to full indoor gardens, these ideas will make you rethink the division between the indoors and the outdoors.
Wild natural stone
One of the best ways to use natural textures in a home is to choose natural stone accent walls or other stone features. There's nothing like natural stone to add visual interest to a room. And you may end up feeling like you're hiking in your favorite canyon right at home.
Natural stone also comes in a wide variety of patterns and colors, so it can match almost any style. If you go bold enough with the pattern, that stone becomes its own focal point around which you can design the rest of the room.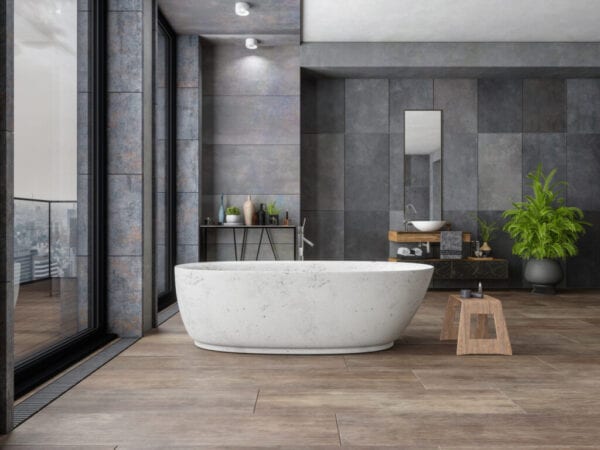 onurdongel / Getty Images
Greenery walls for natural textures in a home
One of the most striking trends to come out of home design in the last several years is greenery walls, also sometimes referred to as living walls. These place living plant life right onto a wall. And nothing gets natural texture into a home like living plants.
Some styles go thicker, with full moss textures covering the wall. Others opt for a more minimal vertical garden. Another easy idea involves filling alcoves with plant life. Greenery walls are also a great way to section off outdoor living spaces. Whether you want a statement wall or a subtle natural accent, the styles below have all bases covered.
Indoor gardens
Another way to bring natural textures into the home is through the use of indoor gardens. Like greenery walls, these make use of natural elements to add texture to a space. However, these are more traditional horizontal gardening spaces.
What results is a traditional-looking space that just happens to have a gorgeous garden in part of the floor. Other spaces take a whole room and make an indoor garden oasis. It's a great way to get some nature in your life if you live in an urban area or don't have much outdoor space.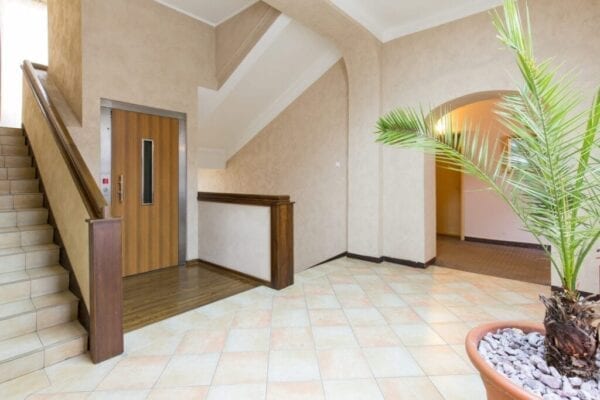 rilueda / Getty Images
Getting creative with natural wood
Then there's the standby for getting a more natural vibe in a space: natural wood textures. There are as many ways to work with this idea as there are types and finishes of wood.
You can use natural wood on the wall, sure. But other ideas include using it in actual sink fixtures, countertop spaces and mirror frames. You can use as much natural wood as you want for a truly rustic space or keep it a little more minimal for an updated look. Take a look below to see some of the creative ways designers have used wood to get natural textures into the home.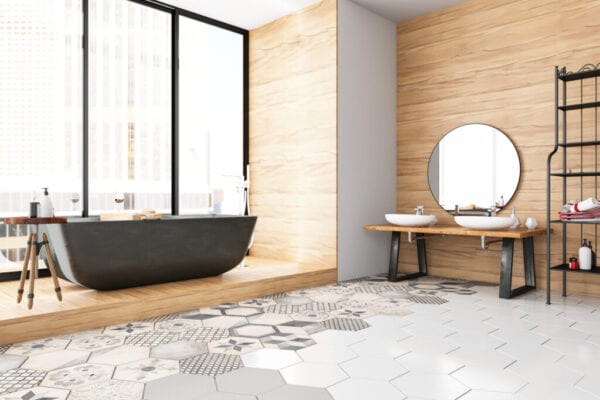 asbe / Getty Images
There are countless ways to use natural textures in a home, whether you prefer the look of wood, stone or plant life. Are you inspired by any of the ideas above? We'd love to hear about it below.