What Classifies A House Style: What Makes A Bungalow Home?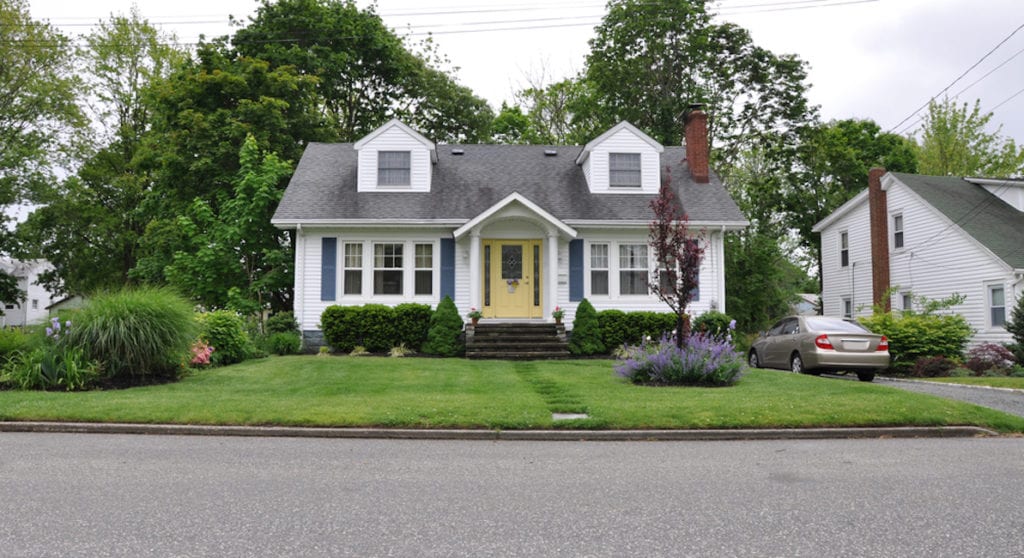 If you've been paying attention to architectural trends lately, you know that bungalows are back in a big way. With that in mind, we thought it was the perfect addition to our What Classifies A House Style series. Keep reading to learn what makes this architectural style so unique and why the bungalow home has held a special place in our hearts for so many years.

Shop These Products Now: Ornamental Grasses – Tree Plants
History of the bungalow home
The word "bungalow" derives from the Hindustani word "bangala," meaning "belonging to Bengal." Bungalow houses were first constructed in Bengal, India in the mid-nineteenth century. At the time, India was under British rule and the ambassadors who traveled there sought to design an informal, easily-constructed rest house to use during their visits.Soon after, the style became popular in England and it was eventually brought over to America. Architect brothers Charles Sumner Greene and Henry Mather Greene are credited as the most influential early practitioners of this style in the United States.Together, they designed bungalows in Pasadena, California. Their designs were well received and were highlighted throughout the country through popular magazines like House Beautiful and Good Housekeeping. Soon enough, pattern books featuring bungalow designs and complete mail order house kits became widely available, allowing the bungalow style to spread quickly across the country.

Shop These Products Now: Outdoor Plants – Planter Pots
Types of bungalow homes
Believe it or not, not all bungalows are created equal. The bungalow home comes in many different variations throughout the country. We've listed a few of the most popular styles below. Read them over to get an idea of the different types of bungalows that exist in today's design landscape.
Craftsman bungalow
The term "Craftsman bungalow" is used to describe classic bungalows, no matter where they might be located. Traditionally, these homes feature street-facing gables with shingled roofs. Additionally, they're often painted or stained brown or dark green to blend with nature. Finally, they're most known for their wide, overhanging eaves
California bungalow
Since the California bungalow is very similar to the Craftsman, the two can be told apart by the materials used in their construction. California bungalow home exteriors typically use stucco, wood – especially redwood – shingle and horizontal siding but not brick. However, other bungalow subtypes do use brick.
Modern
Modern styles have curved corners to provide a sense of motion. Additionally, they may have portholes or bulkheads. They're usually made of materials like concrete, glass and brick. Meanwhile, the interiors are typically light and airy with modern touches.
Tudor revival
Tudor revival bungalows have steeply-pitched roofs with large, elaborate chimneys. Additionally, they feature wall cladding, tall and narrow windows and decorative half-timbering.
Prairie style
Prairie style bungalows were developed by an especially creative group of Chicago architects known as the Prairie School. Frank Lloyd Wright was among the members. These homes have massive piers, used to support their porch roofs, as well as rows of casement windows, broad and flat chimneys and contrasting wall materials and trim.

Shop These Products Now: Flower Plants – Outdoor Plants
Characteristics of a bungalow home
Even though there are many different types of bungalows, the style still has a defined set of characteristics that ties them all together. To that end, we've taken the liberty of listing some of those bungalow home characteristics below:
Exterior
Balanced and well-proportioned, but not symmetrical, appearance from the front
A low, exposed roof, often with beams or rafters showing
A modest front porch or veranda
Square, tapered columns, sometimes called "bungalow columns"
Interior
Usually 1.5 stories
The front door opens to the main living space
An open floor plan that lacks a formal parlor or sitting room
Simple decorative accents
Plenty of built-ins aa means of decoration