How to Make and Use Homemade Carpet Cleaner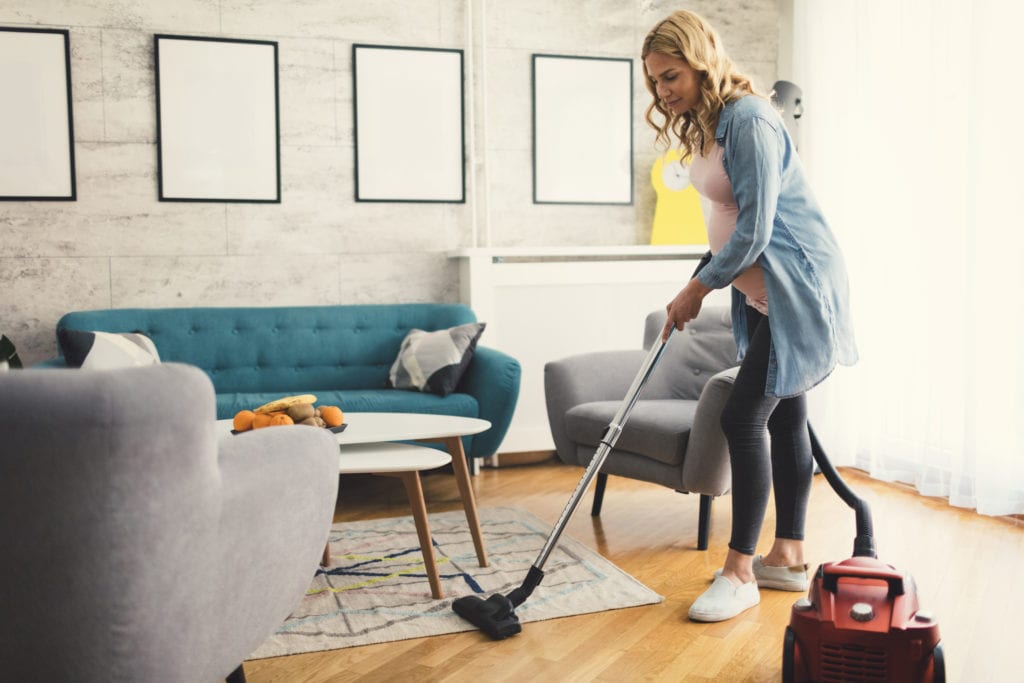 Whether you want to reduce the use of plastic products, avoid toxic chemicals, save money, or all of the above — making your own carpet cleaner solution at home is often the most effective way to clean carpet stains. Instead of spending a small fortune on expensive store-bought products, you can clean carpets with vinegar, baking soda, and other common household items.
Using a homemade carpet cleaner helps reduce your exposure to hazardous chemicals because most commercially sold cleaners contain harsh chemicals, silicon, and petroleum-based products. Even if you aren't concerned about the health and environmental impacts, you might be surprised to find out that DIY carpet shampoo can clean just as well — if not better — than chemical carpet cleaners. Plus, homemade cleaners are much more economical.
Check out the following homemade carpet shampoo recipes below to find one that works on a variety of common stains.
Recipes for the different homemade carpet cleaners
From dry carpet shampoo to carpet cleaner specifically designed to remove pet stains, there are all sorts of homemade carpet cleaner recipes out there. Below are some of the best options for all of your carpet cleaning needs.
Dry carpet shampoo recipe
1/2 cup cornstarch
2 cups baking soda
4 to 5 bay leaves (crumbled)
1 tablespoon ground cloves
Carpets collect dirt, dust, and dander, so it's important to regularly vacuum your carpet. To keep your carpet even fresher, you can occasionally use this DIY carpet shampoo. Baking soda carpet cleaners are effective because of their odor neutralizing properties. Most bad odors come from strong acids or strong bases and baking soda is effective at neutralizing both types of odor molecules. Mix the above ingredients together and shake over the carpet. Leave the sprinkled mixture on your carpet for at least an hour and then vacuum it up. This recipe is good for general freshening and sanitizing of all kinds of rugs.
Heavy-duty carpet cleaner recipe
1/4 cup salt
1/4 cup borax
1/4 cup distilled white vinegar
If you have an especially dirty carpet that calls for heavy-duty cleaning, the above recipe will do the trick. Combine equal parts salt, borax, and vinegar to create a paste. Apply the paste to the carpet and leave it on for a few hours before vacuuming. Contrary to what some may think, borax is a natural mineral compound called sodium borate. Borax is an effective deodorizer and disinfectant. It's toxic in large doses if swallowed, so be sure to wash your hands and keep pets and children away when using it to avoid accidental ingestion. Vinegar, also known as acetic acid, is also a natural disinfectant and deodorizer and salt works as a scouring agent. This solution works to clean any kind of soiled rug or carpet.
Lavender carpet deodorizer recipe
1/2 cup baking soda
8 drops essential lavender oil
Lavender isn't just a soothing deodorizer, its antibacterial properties make it great for household carpet freshening. This simple recipe is handy for routine use to keep your carpets from developing the smells that can develop from ever-present airborne microbes like bacteria and fungi. Combine the ingredients in a jar, sprinkle over the carpet, let it sit for 10 to 15 minutes, and then vacuum. Repeat as needed. This recipe is suitable for deodorizing all kinds of carpets.
Pet accident carpet cleaner recipe
4 tablespoons white vinegar
2 cups hydrogen peroxide
2 tablespoons liquid dish soap
1 tablespoon lemon juice
2 tablespoons baking soda
2 cups water
1-quart spray bottle
Having pets means dealing with carpet accidents from time to time. While these accidents are often frustrating, rest assured that this homemade cleaning solution neutralizes odors and eliminates stains effectively. Mix the ingredients into a 1-quart spray bottle and add water to top off the bottle. Spray the spot liberally to eliminate the odor and blot with a paper towel. Repeat with plain water until the stain disappears and then dry with a towel. This recipe removes stains left by pets on any kind of carpet.
Carpet spot remover kit
Rubbing alcohol
Salt
Club soda
White vinegar-detergent solution
Cream of tartar
Lemon juice
With a handy homemade spot removal kit, you're ready to respond the next time an unwanted substance splashes onto your precious shag. Different stains call for different approaches, so that's why it's necessary to have a variety of items at your disposal. For the vinegar-detergent solution, mix inside a spray bottle 1 teaspoon of vinegar and 1 teaspoon of mild detergent with a pint of warm water. Gather all of the above cleaners into a single caddy so you don't have to search for the right bottle when a stain strikes. It's also a good idea to label each one with the stain it's best suited to combat or make a copy of the list below and keep it with your kit:
Blood: Club soda
Cola: Vinegar (undiluted)
Chocolate: Club soda
Ink: Cream of tartar and lemon juice or rubbing alcohol
Non-oily stains: Vinegar-detergent solution
Urine: Vinegar-detergent solution
Wine: Salt and vinegar-detergent solution
These stain-fighting solutions generally work on all kinds of carpets, whether they are natural or synthetic fibers. However, it's recommended to test the solution on an inconspicuous spot first to check for colorfastness.
How to remove stains using a DIY carpet cleaner
Ideally, you should prepare a variety of homemade carpet cleaning recipes ahead of time. The faster you can clean a stain, the easier it is to remove. With your solutions prepared in advance, you'll be able to save precious time and start cleaning right away.
For powder-based shampoos and pastes, apply them liberally to cover the entire surface of the carpet. Let them sit for an hour, or overnight for heavily soiled carpets, and then vacuum the carpet until you have collected all of the cleaner.
For spot cleaning, you should test your homemade cleaners in advance on a small spot under the couch to make sure it doesn't damage the color. When a stain or spill occurs, follow these steps:
Step1: Act quickly because the sooner you can get to the stain the better
Step 2: Carefully scrape away any solid debris
Step 3: Use sponges or paper towels to blot excess liquid before using any homemade cleaners
Step 4: Blot from the outside and work your way toward the center until excess liquid is removed
Step 5: Apply a small amount of the appropriate spot remover to the remaining stain and let sit for a few minutes
Step 6: Blot the stain with a sponge or paper towel but make sure you do not rub the stain as this can make set it
Step 7: Repeat the previous two steps, adding more homemade solution if necessary
Step 8: Once the stain disappears, treat the area with plain water and blot once more
Step 9: If extra moisture remains, cover the area with paper towels and weigh them down with a heavy object (like a stack of books) until dry
Frequently Asked Questions
What is the best homemade carpet cleaning solution?
You can clean carpet with vinegar as a mixture of vinegar and water is a very effective general-purpose carpet cleaning solution.
What can I use instead of a carpet cleaning solution?
You can combine various household ingredients as an alternative to store-bought carpet cleaning solutions. Choose one of the recipes above to get started.
What are the benefits of homemade carpet cleaners?
Using homemade carpet cleaners reduces your family's exposure to toxic and volatile chemicals and eliminates packaging materials from entering the waste stream. They are also more cost-effective than store-bought cleaners.
Do DIY carpet cleaning recipes really work?
Yes. Generations of households used these time-tested recipes before commercial cleaners were available. Homemade recipes use simple chemistry to effectively clean, deodorize, and disinfect carpets.