4 Ways to Make your Home the Life of the Housewarming Party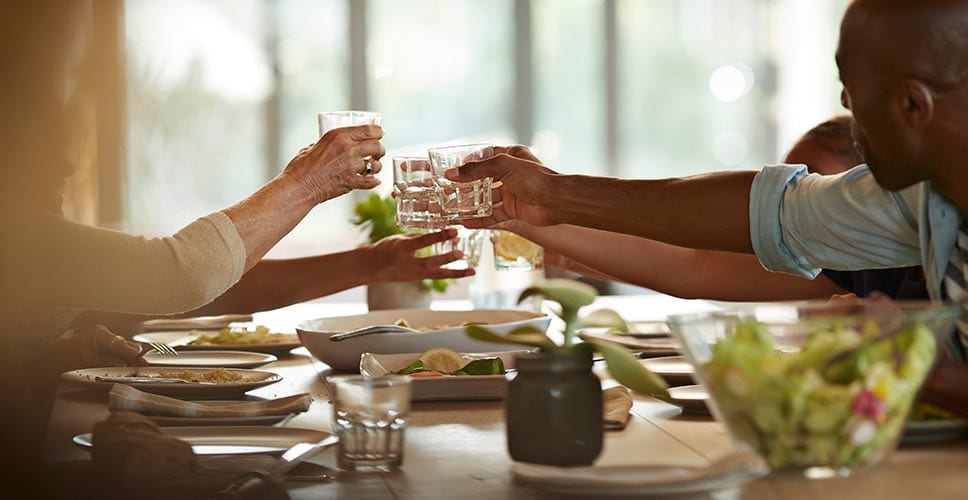 It's natural to want to throw a housewarming party after you've settled into your new digs. What's better than proudly reveling in your home's beauty alongside family and friends? An unlimited entertainment budget and timeline, for starters. Not happening?
Guests won't expect your new abode to be adorned with all the bells and whistles just yet, but a few thoughtful touches can go a long way in the impression they're left with. Spoiler alert: these touches don't require a lot of time, money or event planning expertise.
Here are some ideas to get your housewarming party started-the classy way. Cheers!
Shed Some Light on the Elements of an Ambient Mood
Lighting is a fundamental part of an ambient atmosphere. Its abundance, or lack thereof, can influence moods, especially at an event. Because the party budget probably won't support multiple chandelier splurges, let's look at other ways to add warmth.
Twinkle lights, also known as fairy lights, are tiny, twistable lights that exude a lot of elegance. Some easy ways to string them along? Those striving for a classic look can achieve one by adding them inside hurricane vases. If southern charm is more your forte, swirl some inside mason jars. Have a fireplace? Wrap the lights around some logs.
When it comes to your backyard or patio, outdoor string lighting will set a radiant backdrop. If you only have a small patio, hang them from the ceiling with removable hooks. Those with backyards will be inspired by these 20 dreamy ways to incorporate lights. Have a pool? Float some candles or tea lights in it for a luxurious upscale glow.
A good rule of thumb when choosing lighting: because "warm" temperatures can promote coziness, they're recommended for parties-2700-3000K on the temperature scale.
Dress Your Home with Party-Provoking Details
How can your home be dressed for an impromptu event any time it's volunteered to be the party pad? It's all in the decorative details. You can incorporate pieces into your aesthetic that will keep the vibe upbeat-without screaming "college dorm party."
Oversized wine glasses add a celebratory element and can double as ice buckets for bottles of wine or beers. If you hang onto a few old beer bottles, you can suspend them as flower vases like this wedding did. Who knew beer could be so breathtaking?
Coffee table books-or rather cocktailbooks-make a bold statement you can use. Vintage Cocktails and Tequila Mockingbird are popular books that are aesthetically pleasing and utilitarian, boasting various drink recipes to try during the party.
Here's another idea to cheers to: if you own a bar cart, display prints of party elements, such as champagne, above it. Etsy has tons of bar cart art you can download and print upon purchase. Party art isn't relegated to bar carts though. Display anywhere you want to evoke a festive feel.
Set the Bar High with a Mobile Party Station
You're probably not surprised at the bar cart segue. Bar carts have become a trendy way to display anything and everything, especially alcohol and party decor. The best part? They can be rolled right out to wherever the party is. That's service.
Green thumb? Showcase plants on your cart to create a beautiful indoor bar cart garden. Talk about breathing life into a party! Here are 25 more creative ways to use a bar cart.
The party doesn't have to stop indoors. Create your own outdoor beer garden by featuring an outdoor bar table or wheelbarrow (beer barrow, anyone?) with drinks on ice.
Prioritize What Makes Guests Sit Up and Take Notice
When it comes to hosting, don't just sit back and expect seating to happen. Again, it's understandable if you don't have a seating surplus upon moving in, but a little improvisation will ensure your guests have the comfort they need to sit back and relax.
Stack some pillows and throws to create additional seating in your living space. This trend is quite popular for backyard bohemian dinner picnics, creating a relaxing outdoor room with NO chairs whatsoever! Pull some inspiration from this backyard dinner party.