Climate-Controlled Storage: When It's Necessary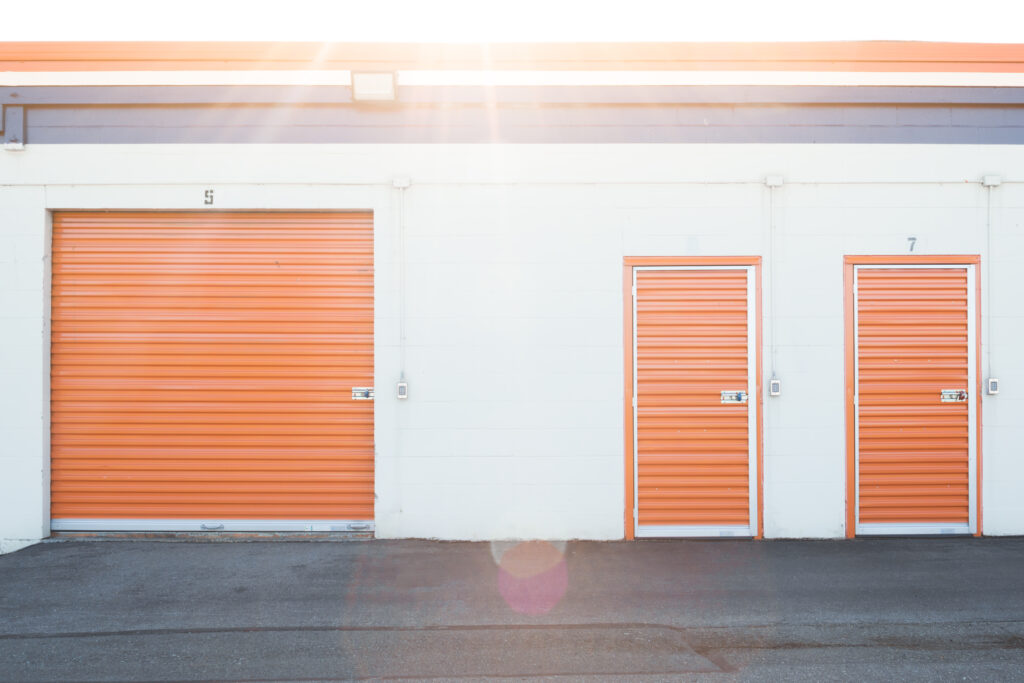 When renting from a self-storage unit facility, you might see options for climate-controlled storage. These units have climate control to protect sensitive belongings from extreme temperatures. Typically, these storage units are inside a facility where it's possible to maintain consistent temperatures and humidity.
These units protect your belongings from fluctuations in temperature that could hurt your prized possessions. Plus, they offer protection from pests and long-term storage options. So, if you're not sure how long you'll need to store your items, climate-controlled storage is an excellent option to keep your items safe and secure.
What is climate-controlled storage, and why would I need it?
When you see the term "climate-controlled storage," that means the facility is regulating the temperature and humidity levels of particular units. If you see storage facilities advertising that they use temperature-control, that probably means they're not regulating humidity. Facilities using climate control implement these measures to ensure your items don't get damaged from heat, cold, or humidity.
You might need climate-controlled storage if:
You live in an area with high temperatures and (or) humidity levels
You need to store your items for an extended timeframe
You're storing antiques, collectibles, art or other high-value items
You want to store wooden items, including stringed instruments, chairs, or tables
Your electronics, including computers, cameras or speakers need storage
Here are 20 items that you must store in a climate-controlled environment
Antiques
Artwork and sculptures
Bags of clothing, particularly those made with lace or leather
Bedding materials, including mattresses
Bicycles with leather seats
Books, especially those that are rare, and magazines
CDs, DVDs, videos, vinyl records and other forms of media
Coin, comic books, stamps, and other collectibles
Electronics, like computers and speakers
Fabric items, including stuffed toys and upholstered furniture
Household appliances
Irreplaceable documents
Leather, metal, wicker, wood or upholstered furniture
Medical supplies and (or) medications
Metal items susceptible to rusting
Musical instruments, like pianos, violins, and others made from wood
Office equipment, like high-speed printers
Photographs
Sporting goods and equipment
Televisions
Toiletries, including makeup
Wine
When deciding if an item needs climate-controlled storage, ask yourself:
What area of the country are you storing your items?
If you're storing your items in a region with extreme temperatures and humidity, you could benefit from using climate-control storage.
What items are you storing?
You should strongly consider storing the items listed above. In addition to that list, consider your precious items. Determine how valuable your belongings that need storing are to you. If it's a priceless family heirloom, you should opt for the peace of mind that climate control offers.
How long do you need to store your items?
If you're not sure about how long you need to store your items, consider climate-controlled storage to prevent items from damaging as seasons change.
Do you need to store something that could crack, discolor, or warp?
If you need to store things that are susceptible to damage during varying temperatures or humidity, climate-controlled storage is your best option.
Does this climate-controlled facility feature security?
If you're storing high-value items, such as antiques or electronics, then make sure that the facility has security. Check to see if it offers 24-hour surveillance or if the storage units have individual security systems.
Is climate-controlled storage expensive?
Even though the prices vary significantly among providers, a climate-controlled storage unit is almost always more expensive than a standard open-air unit. Expect to pay between 20% and 50% more for climate-controlled storage than you would pay for open-air storage. If your standard open-air storage unit is $90 per month, expect costs for climate-control storage to be $108 with a 20% increase or $135 with a 50% increase.
Keep in mind that $90 for a standard open-air storage unit is an estimate. Research your local storage options to determine how much a climate-controlled storage unit costs for your specific area. While climate-controlled units are more expensive than standard open-air units, they make up for that by preventing your items from damage and ensuring everything remains safe and secure.
Climate-controlled storage costs
The costs for climate-control storage units vary according to their size, location, and if the facility is running any promotions. Many locations offer savings based on how long you're going to use the unit. So, if you're renting for a shorter timeframe, expect to pay a higher rate.
Here's a sample quote for a U-Haul climate-controlled unit in Freeport, ME (04032):
Small: $90
Medium: $140
Large: $165
*Prices as of May 2020
The bottom line
While the majority of self-storage unit facilities offer climate-control storage options, some do not. As a rule, don't assume the facility you're looking at has this option. Instead, check their website to ensure they differentiate between climate-control and temperature-control, as well as what sizes are available. Be sure to ask about the temperature and humidity levels the facilities regulate to ensure your items do not get damaged.
Frequently asked questions
Do you really need climate-controlled storage? 
If you're storing items that are durable and aren't going to deteriorate quickly if exposed to temperature or humidity extremes, then you might not need climate control. However, if you're storing items susceptible to damage, like antiques or collectibles, then you should look into climate-control options.
Is U-Haul storage climate-controlled? 
Yes, in addition to 24-hour access, U-Haul also features climate-controlled storage and heated storage options. Heated units are optimal if you need to store musical instruments, antiques, artwork, or electronics. These storage units also feature state-of-the-art security systems and options for tenant insurance.
How much does a climate-controlled storage unit cost? 
Prices for a climate-control storage unit vary according to its size, as well as your location. Expect to pay up to 20% and 50% more for climate control compared to a standard open-air storage unit.