Can I Rent Out My Home if I Still Have a Mortgage?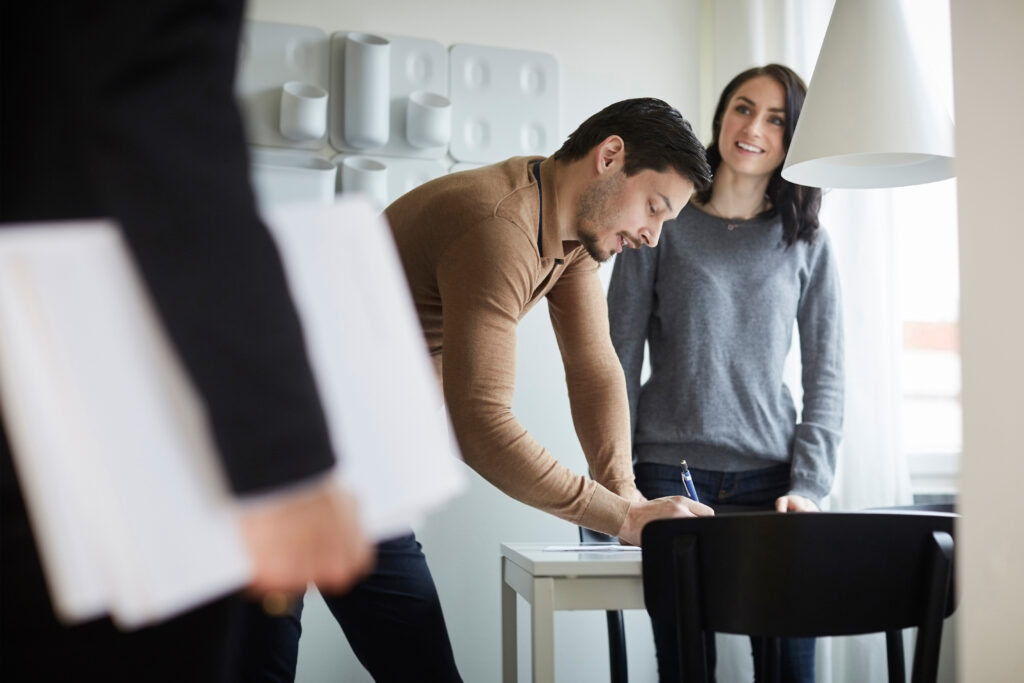 Renting out your home, or even just a room can be a great way to generate some extra income. But you may be wondering, can I rent my home if I have a mortgage? Well, it depends. You may not be able to lease your home with your current mortgage if your lender  doesn't allow it or has strict occupancy requirements.
This guide will help you figure out if renting out a home with a mortgage is a viable option for your situation and will help to answer common questions.
Can I rent out my home if I have a mortgage? 
The questions vary – Can I rent out my house on a normal mortgage? Do you have to change your mortgage to rent out your home? And the answer can be confusing because no blanket rule applies to all situations and all lenders.
When you get a loan, the lender wants to know how you intend to use the property. If you will occupy it personally, you present less risk than someone who intends to use it as an investment property and rent it out. For this reason, owner-occupied mortgages often come with lower down payments, they are easier to qualify for and they offer lower interest rates.
When you get your mortgage, you must be honest about your intentions for the property or you could be accused of occupancy fraud. But what if you initially plan to occupy the home and your plans change?
If you have an owner-occupant mortgage and decide you want to rent out your home, it may be an option. You'll need to contact your mortgage lender to discuss the situation. Some mortgage lenders will permit you to rent out your home with your existing rate and terms. However, some may charge a fee, make you wait a certain amount of time, or require you to refinance.
Similarly, certain loan programs can have restrictions. For example, if you have a USDA or FHA loan, owner occupancy is required for one year unless you have an extenuating circumstance like needing to relocate for a job.
Each lender is allowed to set its own rules, so be sure to contact your lender and review your contract to understand the ins and outs of your binding agreement.
Renting out a house you have a mortgage on 
Renting a house you have a mortgage on can be a bit more complicated than renting one you own outright, but you can still make it happen with some planning. Here are some tips to help you rent out your home (or even spare bedroom) legally.
Research your loan's restrictions. To figure out if renting your home is an option, research your loan type (conventional, FHA, etc.) and see if it has any restrictions on rentals. For example, the USDA doesn't always allow borrowers to rent out their spare bedrooms to bring in extra income. If you bought your home recently, you should also find out if your loan has any occupancy requirements that you may need to meet before you can lease it.
Read your mortgage contract. Your lender may place restrictions on rentals or ban them outright. To get a better sense of the policies you're dealing with, look through your mortgage contract.
Tell the mortgage company about renting. After doing your homework, contact your mortgage company to discuss the idea. Even if your mortgage contract doesn't ban rentals, you should still check in with your lender. There may be additional rental requirements that weren't mentioned in your contract, such as making sure your tenants have renter's insurance. You'll also need to notify your mortgage company about your change of address if you're moving out so you can still get important messages and your monthly bills.
Ask your HOA about its rental policy. Some homeowner's associations don't allow rentals or place certain restrictions on them, like requiring potential tenants to get screened by the board. You may get fined if you break the rules, so if you have an HOA, it's a good idea to check in with them as well.
Research landlord-tenant law. Landlords can get in trouble for things like discriminating against potential tenants during the screening process or failing to provide a habitable living space. Before you become a landlord, make sure you understand your responsibilities.
Consider capital gains consequences. Lastly, consider capital gains consequences. If you want to sell your home and avoid capital gains taxes, you have to live in your home as your primary residence for two of the five years leading up to the sale.
The bottom line 
Renting out a house with a mortgage requires some extra research and planning to ensure you aren't breaching your contract or breaking any laws. Before you bring in tenants, be sure to check with your mortgage company to make sure you won't be at risk of occupancy fraud or any other liabilities. You should also research your loan type to see if there are any restrictions or occupancy requirements you may need to meet. Once you have all of this information, you will be able to determine if you can rent your home with your mortgage or not.
Frequently asked questions 
Still have concerns? Here are answers to the most frequently asked questions about renting out a house with a mortgage.
Can you rent out your house if you have an FHA loan? 
The FHA requires borrowers to live in their homes for at least one year before they can rent them out. However, you may be able to take on tenants sooner if you have an extenuating circumstance like needing to move for work. If you have spare bedrooms or a multi-family property with extra units, you can also rent them out before the year is over, as long as you plan to live in your home alongside your tenants.
Do I have to tell my lender if I just want to rent out a room in my house? 
Even if you're renting out a single room in your home, you should still read your mortgage contract and check with your lender to make sure it's okay. Some lenders might not allow it, while others may require you to purchase extra insurance coverage or provide more information about your tenant before they can move in.