Best Apartment-Finders of 2022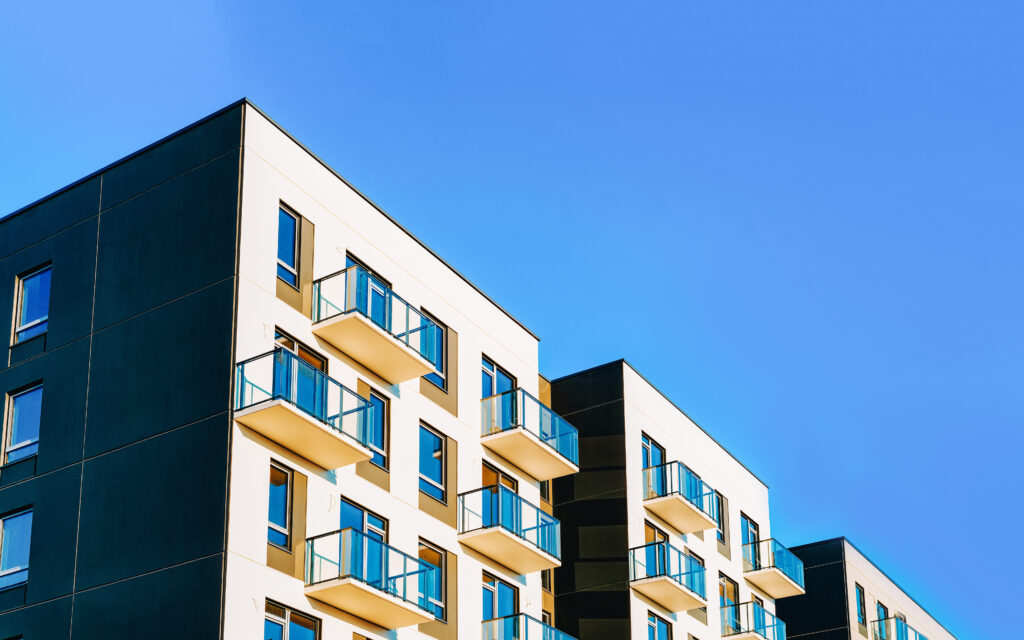 Finding an apartment is often a challenging process on its own, but modern apartment apps and websites are designed to make the process easier. The tricky part these days is choosing the best site for apartment rentals. Listings flood the market, with many companies claiming to be the best apartment finder. But separating the truly best apartment apps from the rest can be tough.
We've done the work of evaluating the best apartment search sites so you can jump right in. We've categorized our list by platform, but most apartment finding services have an app and website. If you're on a desktop, pick from the best apartment websites. To browse by smartphone, see the best apartment finder apps below.
5 best apartment apps to download
Apartments.com Rentals
Apartments.com is one of the pioneers of online apartment listings, so it makes sense they have one of the best apartment rental apps. Users can access thousands of rental listings, apply online, and even draw their ideal search boundaries on an interactive map.
Ratings: 4.7 out of 5 on the Apple App Store and four stars in the Google Play Store. Download the app on IOS or on Android.
Zillow Rentals
Zillow is often used to find homes for sale, but it also has a vast ocean of rental listings. The company gears its Zillow Rentals app specifically for people looking for an apartment while on the go. The ability to build a renter profile makes applying and getting approved for an apartment faster and more convenient. The app has many filters, from pets to parking, so you can narrow down your search effectively.
Ratings: 4.8 out of 5 in the Apple App Store and 4.4 in the Google Play Store. Download the app on IOS or on Android.
SpareRoom
If you aren't quite ready for an apartment of your own, SpareRoom is one of the best apartment apps for finding renters looking for roommates. Search for rooms for rent and get to know your future roomie a little bit before you fully commit. Just like the best home rental apps, you can filter results, search on a map, and browse photos.
Ratings: 4.6 on the Apple App Store and 3.9 on the Google Play Store. Download the app on IOS or on Android.
Apartment List
Apartment List fetches personalized apartment matches based on your preferences. Many user reviews declare this is one of the best apartment and house rental apps they've ever used. It's easy to keep a shortlist of rental properties you like and receive availability updates about them.
Ratings: 4.6 in the Apple App Store and a 4.5 in the Google Play Store. Download it on IOS or on Android.
Trulia
Like its parent company Zillow's apartment hunting app, Trulia packages its apartment rental features together in an easy-to-use mobile app. Where Trulia stands out is with community-sourced neighborhood ratings on things like pet-friendless and safety. Trulia also includes a Search by School District feature to help renters with families search within their preferred public school system.
Ratings: 4.8 on the Apple App Store and 4.5 on the Google Play Store. Download the app on IOS or on Android.
5 best apartment websites to check out
Zumper offers one of the best apartment sites for major metro areas like New York, Los Angeles, or Chicago. Future tenants can reserve and lease select apartments completely online in New York and Chicago using the site's Instarent feature. Another benefit of Zumper is that landlords can post listings directly to the site, so the rental information is thoroughly verified.
(Zumper also has an app in the App Store and the Google Play Store)
ABODO caters mostly to young professionals and university students in urban areas, but anyone can search its millions of coast-to-coast listings. With verified listings and an easy to navigate search map, ABODO is one of the more convenient apartment apps.
(ABODO also has an app in the App Store and the Google Play Store)
While some apartment search apps overwhelm with bells and whistles, Lovely seeks to provide a simpler user experience. The web-based map app has no shortage of listings, and it's easy to create custom alerts and contact landlords directly. Lovely is great if you are easily distracted, as its interface is more barebones than its competitors.
(Lovely also has an app in the Google Play Store)
HotPads has been around since 2005 and is now owned by Zillow. HotPads is geared toward the urban renter. One standout feature is the commute time calculator, especially helpful if you're unfamiliar with an area. Its map-based search features are very robust, showing where the nearest dog park or bike share is from your desired apartment.
(HotPads also has an app in the App Store and the Google Play Store)
PadMapper is another streamlined map-based search tool that stands out for its efficient design and clean interface. Its searchable map is a snap to use. Create an account to set up alerts and save searches.
(PadMapper also has an app in the Google Play Store)
Factors to consider when choosing an apartment
Budget:
First and foremost, you're limited to the apartments you can afford. Most landlords look for applicants to have an after-tax monthly income equal to three times the monthly rent — known as the 30% rule.
Size:
Apartments are measured in total square footage. Determining how much space you need to live comfortably is key to choosing the best apartment for your budget.
Location:
Apartment prices tend to vary by neighborhood. If a certain Zip Code is out of your budget, try adjacent areas. Consider your commute time and costs as factors as well.
Amenities:
From swimming pools to business centers, apartment complexes offer a wide range of amenities to lure renters. But be sure you'll take advantage of any amenities, as you're most certainly paying more rent to cover them.
Deals and discounts:
Leasing an apartment is subject to negotiation, so don't be afraid to negotiate the lease amount or seek rental concessions. A landlord might not always agree, but it rarely hurts to ask. Apartment complexes are more likely to offer concessions, such as one free month. Weigh the value of any concessions into the total lease cost.
Hidden costs:
Watch out for fees — the evil twin of discounts. Pet and parking fees are common examples. Also, consider the added expenses of utilities like water, gas, electric, garbage, and pest management that may not be included.
The bottom line
The best house rental apps and apartment hunting websites tend to have a few things in common: They're user-friendly, have many quality listings, and are designed well. Any of the apps and websites above will help you find the right apartment; try more than one to expand your search.
Frequently asked questions
What is the best apartment search site?
There are many, but some of the best include Zillow Rentals, Abodo, HotPads, Zumper, and Apartments.com.
How do I find a good apartment?
It often takes patience. Start by narrowing down your top criteria and using an apartment finding website to perform a search. When you spot an apartment that matches your needs, don't hesitate to apply before someone else does!
How do I find the best apartment deals?
Try to negotiate when applying for an apartment. Newly constructed complexes often run the best specials because they want to fill all of the empty apartments as fast as possible.