What to Do If You Can't Pay Rent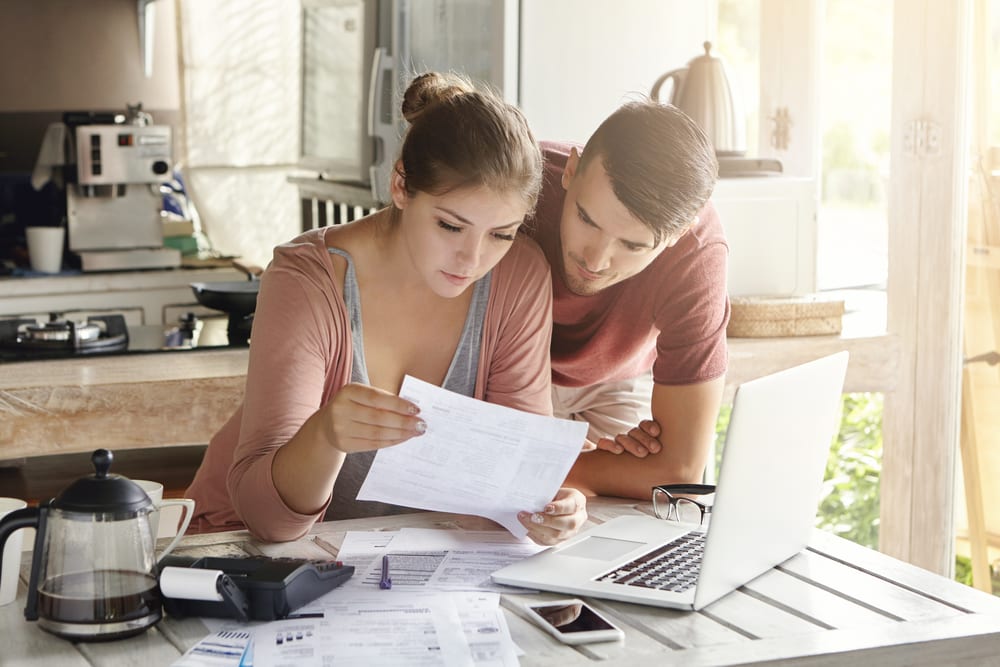 What happens if you don't pay rent? During these times of record-breaking unemployment, it's a more popular question now than ever. Whether you've fallen on hard times or simply haven't budgeted your money accordingly, when you can't afford rent, it's an extremely stressful situation. Your landlord may legally be able to evict you, potentially leaving you without a roof over your head.
But don't panic yet! If handled correctly, one late rent payment doesn't have to spell disaster. Here's what to do if you have a late rent payment or can't pay rent.
Can't afford rent this month? Here are some steps you can take:
Check your lease agreement
The first thing to do is to check your lease agreement, particularly to find out if you have a rent grace period and how long it may be.
A rent grace period is a time after the rent is due in which a tenant can still pay the rent without any penalty. These vary by state and local jurisdiction, however, the most common grace period is five days.
If your rent will be late but still paid within the grace period outlined in your lease, there's no need to worry that your late rent will result in eviction. Just make sure your future rent payments are made on-time or early so you don't need to dip into your grace period again.
Have an honest conversation with your landlord before you have a late rent payment
If you know you can't afford rent this month, the best thing to do is be upfront about it with your landlord as soon as possible. If you've been prompt with rent payments in the past, your landlord may be lenient enough to waive any late fees outlined in your lease agreement.
Your landlord may even be willing to discuss the option of a payment plan with you, since it's common for landlords to rely on your rent payments to assist with their own mortgage repayments. This is also why expedient communication is key:  your late rent payment can also have consequences for them.
Tips for how to talk to your landlord about a late rent payment
Explain your situation, either in writing, face-to-face or over the phone, as to why you can't pay rent.
If you have it, provide documentation of your loss of income or other evidence to demonstrate your situation.
Tell your landlord when you believe you can have the payment or propose a payment plan to pay some of the rent now and the remaining rent in installments over a period of time.
When you both reach an agreement, have your landlord put it in writing immediately.
Know where to go for help
If your situation requires it, there are national and local organizations that provide rent relief and may be able to help you get back on your feet. Some allow you to apply for one-time rental assistance, while others may provide ongoing financial aid or support, such as public housing or other resources.
Here's a list of organizations you should contact if you can't afford rent:
Manage your other expenses
In some cases, you may be able to make arrangements with your other financial commitments that will free up additional money so you can meet your rent payment.
For example, most credit card companies offer hardship programs where they lower minimum monthly repayments for those struggling financially. Alternatively, if you have a federal student loan, consider applying for deferment to pause your monthly payment.
Other simpler options include getting your budget back on track by cutting unnecessary expenses, such as not dining out, foregoing the gym membership to work out at the local park, or canceling costly subscription services you can do without for the short term.
Consider a loan
Taking out a loan may be a suitable option, but as with all financial decisions, it's important to do your research beforehand. Firstly, consider if you're able to take a small loan from a friend or family member to cover your rent – but only if you know you can repay the loan and meet future rent payments.
Alternatively, you might apply for a short-term loan from an institution to help you out.  Avoid payday loans at all costs. Instead, seek out special loans through credit unions that carry terms aimed at helping low-income earners to improve their finances.
3 things you definitely shouldn't do if you can't pay rent
1. Don't procrastinate on rent payments
If the money is sitting in your bank account but your rent payment isn't due for another few days, it doesn't hurt to pay it early. This is beneficial to your tenant-landlord relationship. Alternatively, if you know you cannot make the payment this month, don't delay in contacting your landlord to reach a solution.
2. Don't write a check that you know will bounce
A check that bounces will instantly annoy your landlord, damaging your relationship and potential chances at renewing your lease down the line. You also face potential late fees or a bounced check fee.
3. Don't lie about your circumstances
If you're struggling to pay your rent due to low income or poor money management, it can be tempting to blame your financial hardship on more "forgiving" reasons, such as sickness or losing your job. But this only creates a bigger problem when you need to provide evidence or documentation to support this.
The bottom line
Late rent payment is enough to make any tenant stress, but there are options. If you're still able to make the rent payment within your grace period, no further action will be taken. Always communicate with your landlord immediately if you know you can't make your rent payment; they may offer a payment plan or other solution that benefits both parties. You can also turn to national and local organizations that provide rent relief or seek loans from loved ones or credit unions.
Frequently asked questions
What are my rights as a renter?
Your rights as a renter should be stipulated in your lease agreement, but if in doubt, you can search for laws relating to your state via the Housing and Urban Development website.
Am I required to pay rent?
Yes. What happens if you don't pay rent is you will be in breach of the lease agreement. If your rent isn't paid within the timeframe outlined in your lease agreement, your landlord may be able to evict you.
What if I can't pay rent due to the coronavirus? 
This will vary by your state, as many are taking action by barring evictions, while some states are not taking any action at all.