How to Avoid Losing Your Security Deposit When You Move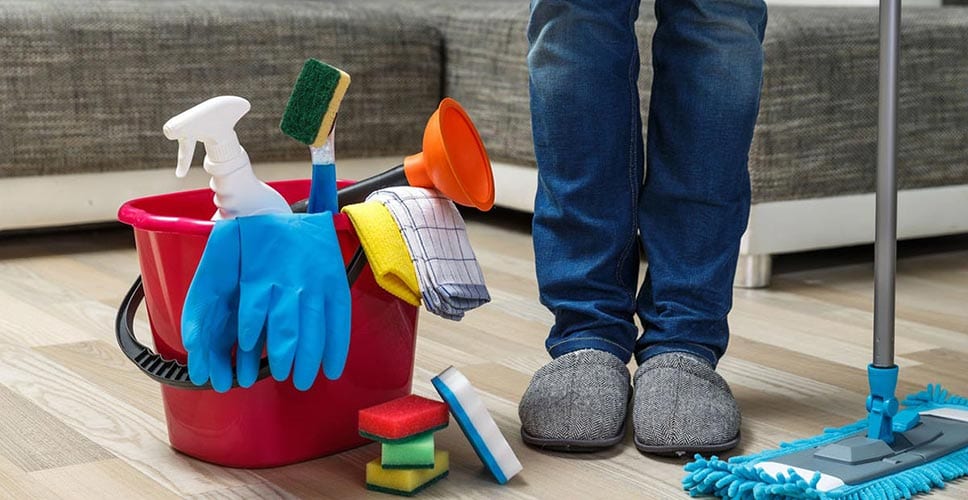 Paying a security deposit when you move into an apartment or rental house certainly isn't the best thing in the world, and forfeiting that deposit when you move out is even worse. That's why you don't wait until you're getting ready to leave before you start thinking about how to avoid losing your security deposit. You need to address it when you move in.
In fact, you should start thinking about getting more back before you even give it to your landlord. Read that lease carefully before you sign and pay. Note the conditions in it, and take action from Day 1 of your occupancy to live up to them.
Read what the lease says.
We can't stress this enough: Thoroughly read all sections of the lease so there aren't any surprises when it is time to move out. Find out who is responsible for various maintenance tasks and what is required to get the full security deposit back. Even if it's not your intention to move out early, ask what happens if you do.
Ask for the landlord's definition of normal wear and tear. Typically, slight wear is expected for a tenant who has lived in the dwelling for a few years and more substantial wear would be expected for longer periods.
One more thing. Before signing the lease, research state laws governing the relationship between landlords and tenants, and check that the required security deposit is in line with area norms.
Make a record while moving in.
Whether you're moving yourself or hiring professionals, the natural thing to do when your stuff gets to your new place is to start unloading the truck as quickly as possible. That's a mistake.
Before you move anything into your new residence, take photos or videos inside and outside the house to document what it looks like. Upload them to cloud storage to ensure you can access them when it's time to leave.
You score bonus points if the landlord accompanies you while you make this record. Get the landlord to point out significant features, such as fresh paint or new appliances. Ask the landlord to demonstrate whether the appliances work properly. Point out any flaws you see — scratches on appliances, holes in walls, etc. Be sure to capture the overall area of each room as well as close-ups of damaged areas.
Avoid losing your security deposit by limiting damage.
While you are living in the apartment or rental house, there are several ways to limit the amount of damage done. Following are a few tips:
Floors
Hardwood floors are especially susceptible. In high traffic areas, such as near doors and in hallways, consider putting down a non-skid rug to protect the floors.
Apply adhesive felt sliders on the feet of furniture to prevent scratches to the wood.
Consider asking guests to remove shoes at the door. It can help dramatically.
Cleaning and maintenance
Make a schedule for cleaning and stick to it. This makes it easier to identify any issues and address them before they cause enough damage to prevent the return of a security deposit.
Regular cleaning also can help prevent stains from setting in on carpets or walls.
Moving out will be much easier when you don't have to do a top-to-bottom full-out on everything.
Improvements
If you want to make improvements to the residence, get written permission from the landlord. Some rental spaces do not allow for modification of any sort, including painting walls or other cosmetic improvements. When it is time to move out, a landlord could claim the security deposit is needed to return the space to its original condition.
Thoroughly clean when moving out.
There are several things you can do when moving out of a rental to improve your chances of getting your security deposit back.
First, move everything out of the home. Don't leave stuff you no longer want — especially trash — behind because it will make it harder to clean the space adequately one last time.
A poor clean = surrendering part or all of your deposit. Even worse, you could owe extra rent — some states do not consider a tenant to be moved out until everything has been removed.
Next, thoroughly clean the apartment including the carpets. Ask for the master paint to cover spackle that may be necessary to patch small holes in walls from hanging artwork or other decorations.
Moving experts additionally recommend:
Clean kitchen appliances inside and out. This means defrosting the refrigerator.
Clean the interior and exterior of all cabinets.
Clean the top of the refrigerator.
Clean sinks, countertops, and bathroom fixtures.
Scrub toilets, showers, and bathroom floors.
Wipe down baseboards throughout the home. This is one of those things that definitely go better if this is not the first time you're doing it.
Finally, tour the apartment or house and record the same images from the initial walkthrough. Do this before officially leaving and keep it to document how you left things.
One last thing: Create the expectation that you'll get your deposit back. When you drop off the keys, give the landlord an address where he or she can send the money. Be friendly, but confident that you've done enough to satisfy conditions of the lease.