5 Meaningful Ways to Say Goodbye to your Old Home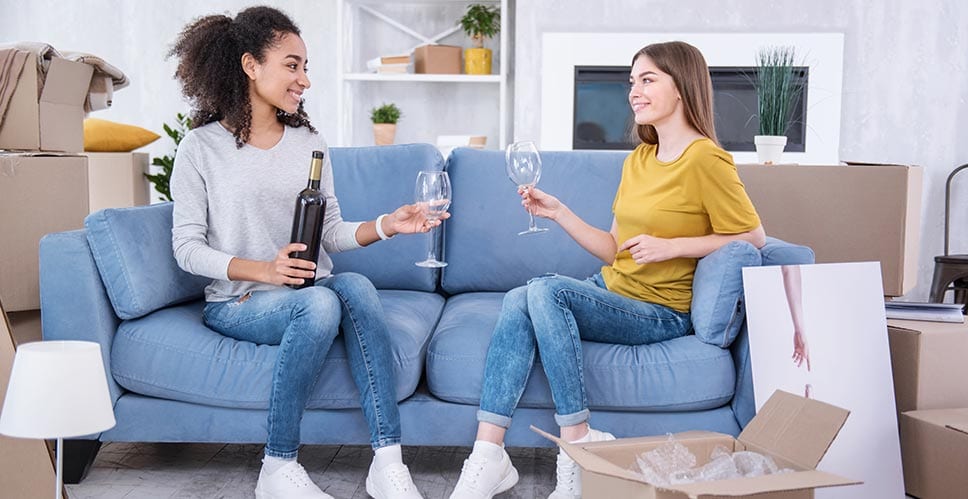 Moving to a new house isn't always a welcomed prospect. When you're not thrilled about leaving your beloved family home behind, a proper goodbye can help with the transition. These meaningful ways to bid farewell honor the old house while fostering hope for the next chapter of your life in the new house.
1. Throw a House Cooling Party
Host a party before moving day? That seems counterproductive and just plain overwhelming. But hear us out — a house cooling party is a great way to empty your pantry and fridge. It's also a gathering to say goodbye and reflect on the memorable times you had in the house with family and friends.
For a thoughtful and fun activity for the kids (and yourself), create a friendship board with pictures of the new house on it. Have everyone sign the board and take plenty of pictures of the guests so you can attach the pictures to the board later.
"This will give your kiddos the ability to take those people with them and to see them in their new home — hopefully encouraging post-move friendships," suggests Jill Johnson-Young, CEO and Clinical Director at Central Counseling Services in California.
When you're done eating and reminiscing, here's a great idea for sending your guests home with a parting gift: Assign one room for the stuff you don't want to take with you, and invite your friends to browse the items and take what they want.
2. Leave a Letter for the New Owner
The new owners will be touched to read a handwritten letter highlighting your fondest recollections of living in the house, the quirks about your next-door neighbor, or your favorite coffee house just down the road. It's also surprisingly therapeutic for you, as well.
According to Johnson-Young, it's a way for you and your family to connect to your old life in the house and community, while obtaining a sense of closure.
"It's what we do in grief work: finishing the relationship and taking the old life into the new one, and saying goodbye," she says.
Encourage everyone in the family to write their own part and leave it for the new owners to find.
3. Take a Plant With You
Dig up a favorite perennial plant, young tree, or shrub to bring to the new house. But remember to make sure it's all cool with the new owner first!
"There is a rich symbolism in this, as families are uprooting themselves and replanting elsewhere, bringing along the important things and relationships in the process," says family counselor Eileen Kinney Lindgren of Just Mind, a counseling center in Austin, Texas.
4. "This is my Favorite Reading Corner"
When your sense of home and security is changing, it's helpful to memorialize your most treasured places in the house and garden. One way to do that is with photographs. Lindgren says it's more meaningful to have kids in the photos when you take a picture of them in their room or next to their favorite tree in the yard, so they can later connect to the special memory.
In time, kids can share pictures with new friends to bridge their two worlds. They might say, "This is me in my favorite reading corner. I used to snuggle up in blankets and read to my cat on rainy days." A new friend may be able to relate to a love for books or cats, and a new friendship may be forged.
Want more tips and tricks for moving with kids? Learn more with MYMOVE.
5. Say a Final Farewell
A room-by-room candlelit farewell during your last night in the house is a thoughtful way to pay tribute to your most cherished spaces. And when moving day rolls around the next morning, don't rush the goodbyes, Johnson-Young says.
"Leave time for everyone to have their chance, without rushing, to wander through and have their final farewell," she advises.
Once the whole family is in the car, encourage everyone to chime in about what they're looking forward to in living in the new house.