How to Pick the Right Floor Plan for Your Needs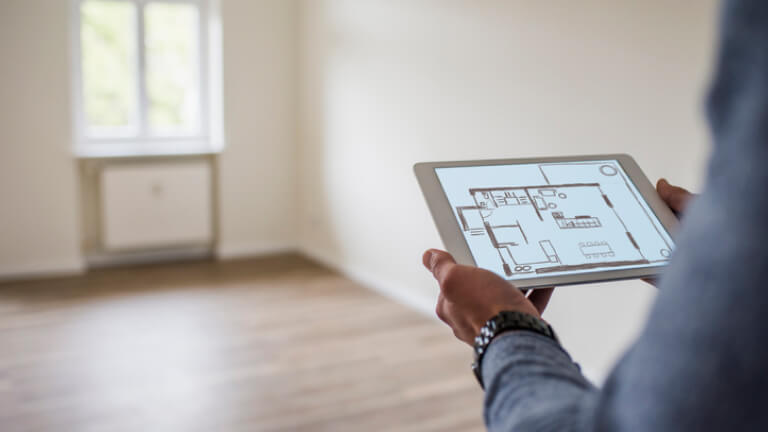 You might not be an expert on how to design a house floor plan, and that's OK. Many homeowners make common mistakes when looking for the ideal floor plan for their house. Whether you are getting ready to design your floor plan with an architect or you are house hunting for the perfect home, it's important to know what to consider when making or choosing a floor plan. Take a look at these 10 floor plan tips to help you make the right choice for your needs.
1. Assess your lifestyle
Think carefully about your lifestyle before choosing a floor plan. Do you like a single story or multistory home? Do you prefer an open floor plan or are individual rooms with partitions better? Determine what you have become accustomed to in a comfortable home.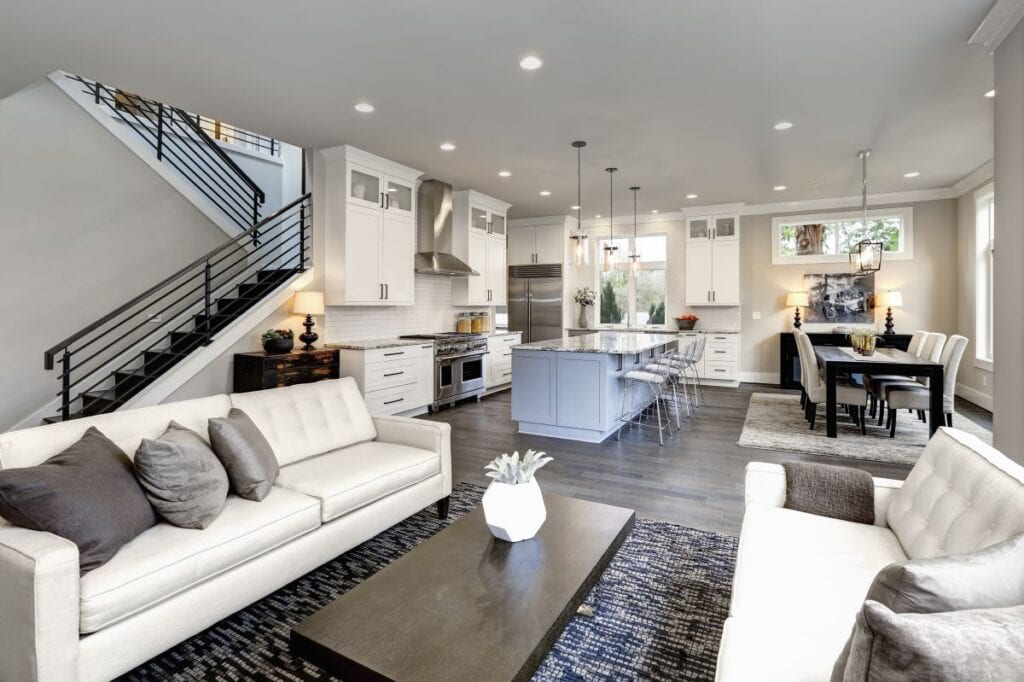 2. Don't be fooled by the model home
Before settling on a house purchase, it's best to get a feel for the house's floor plan by touring the developer's model homes. One of the easiest mistakes is to get sold on the upgrades that a home stager and contractors have upsold the model on!
Try and strip away the gorgeous finishes, the luxurious carpet, color-coordinated wallpaper and drapery, and focus on the layout and flow of the rooms. This will help you make an informed decision when choosing a floor plan.
3. Ask floor plan questions!
If you recently started shopping for or designing your next home, more than likely you will need to review architectural and floor plan drawings. While many design professionals find this to be second nature, for many homeowners the symbols and jargon can be difficult to understand.
Not knowing what every door swing, window, stair, and multi-story space looks like on a floor plan is OK. Don't make the mistake of assuming; ask your questions!
4. Think about architectural feature costs
There is nothing quite like that excited feeling you get when you notice all the gorgeous architectural features that are on your new home's floor plan. It's easy to get lost in the moment, but keep in mind that details like expansive floor to ceiling windows, skylights, and other architectural features could have an impact on your home's energy bills. While it may not be a concern now, think about the added costs attached to the architectural features of your floor plan for future living too.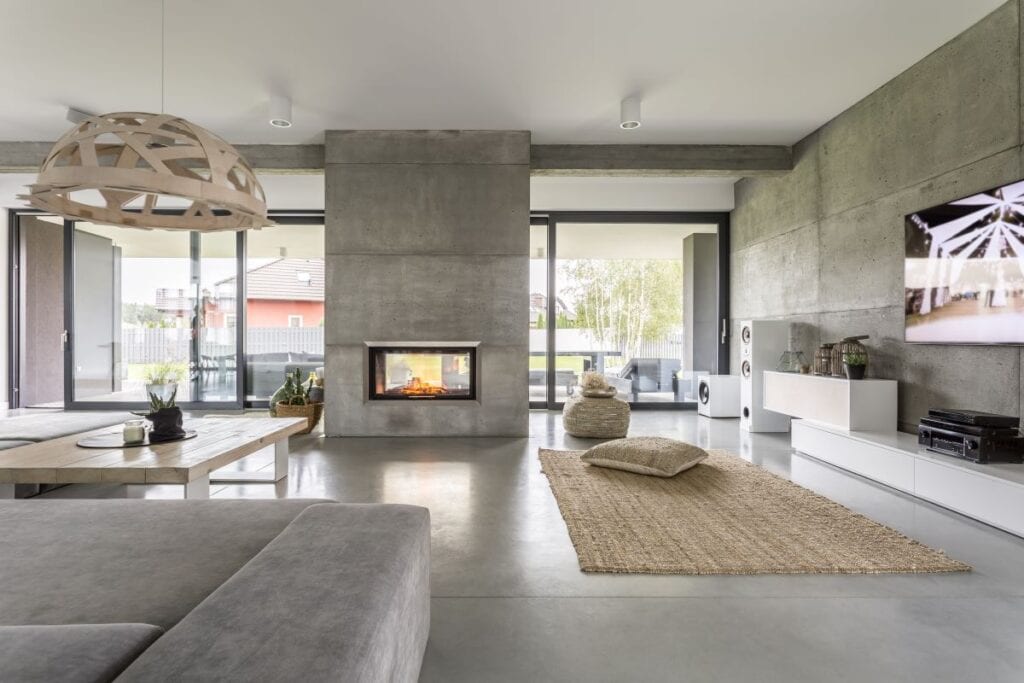 5. Measure your furniture and plan out space
How many times have you read the dimensions of a room on a floor plan and then realized your existing furniture doesn't fit like you thought it would into the finished room? Measure your existing furniture before deciding on the final size for your home.
If you're not sure how large of room you need, measure your furniture and walking areas to determine how much space you really need in your floor plan. Add on an additional area if you're trying to add space to your next home.
6. Imagine your home fully occupied
For most homeowners dreaming of their ideal floor plan for their house, they consider how nice it will be to have a few people over for drinks on the patio. The thought of entertaining the in-laws, Christmas and birthday parties, or having all your co-workers over throughout the holidays may not cross your mind.
If you love to entertain, imagine your home fully occupied when planning kitchen, dining room and living room areas. This will ensure you plan room for mingling, eating, dancing, serving and, of course, walking through your home!
7. Floor plan considerations for child safety
Have you ever fallen in love with a sports car only to be brought back to reality when you realize your large family will never fit in that car? The same mistake can be said when looking for the ideal home for your family.
Your children's safety should always come first, and many floor plan amenities such as balconies, railless staircases, expansive glass shower enclosures, and other features may look great for adults but may need to be modified for families with small children. You may also want to consider childproofing your new home if you have a baby or toddler.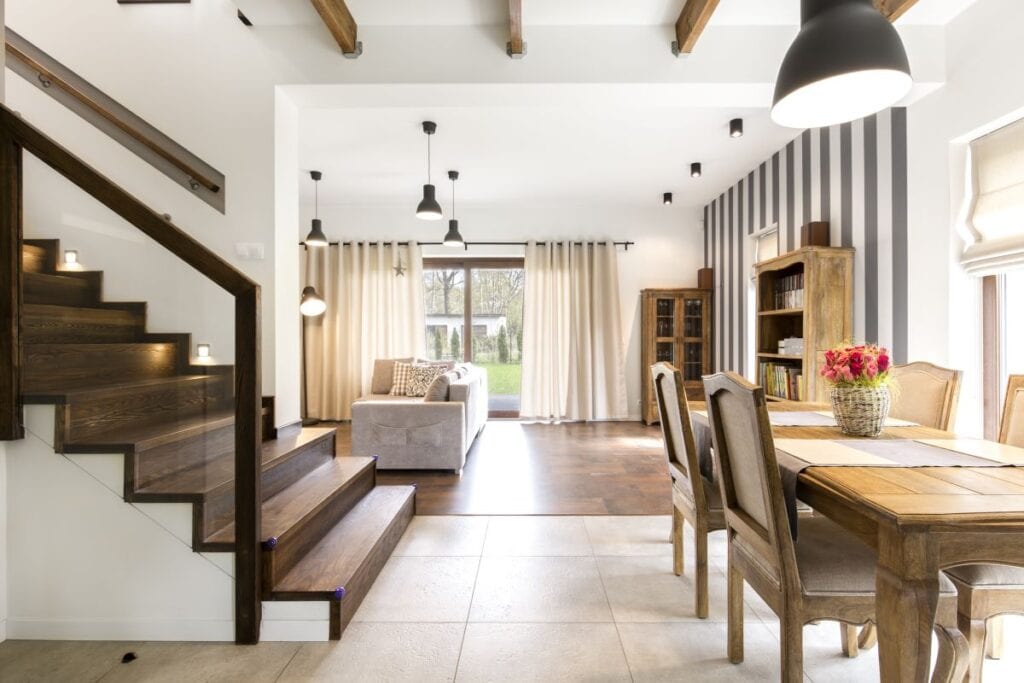 8. Keep interior locations in mind
While you can change your floor plan in the future, remember you can't change the location. With this in mind, don't make the mistake of falling in love with a floor plan and forgetting about the property and surroundings of your home. Do you really want your master bedroom facing the noisy road or directly above the garage? Remember that location is key when choosing your floor plan.
9. Think about your budget now
A common mistake homebuyers often make when looking at floor plans is overspending for the future, rather than planning for the present. You can always add those finishing touches and upgrades to your home.
Don't get oversold by the real estate agent or a developer's representative – only you know your budget. Plan for your budget now so you will feel comfortable moving into your new home and not feel financially strained each month to make payments on your home.
10. Make decisions with your family
Don't feel like you have to make all the floor plan decisions by yourself. If you are able to walk through model homes before deciding on a floor plan, consider bringing your family along for the decision.
It's helpful to see the reaction of your roommates, kids, spouse, or others who will share the home with you. Have your family weigh in on the important decision of choosing the ideal floor plan for your new house!