How to Get Off Catalog Mailing Lists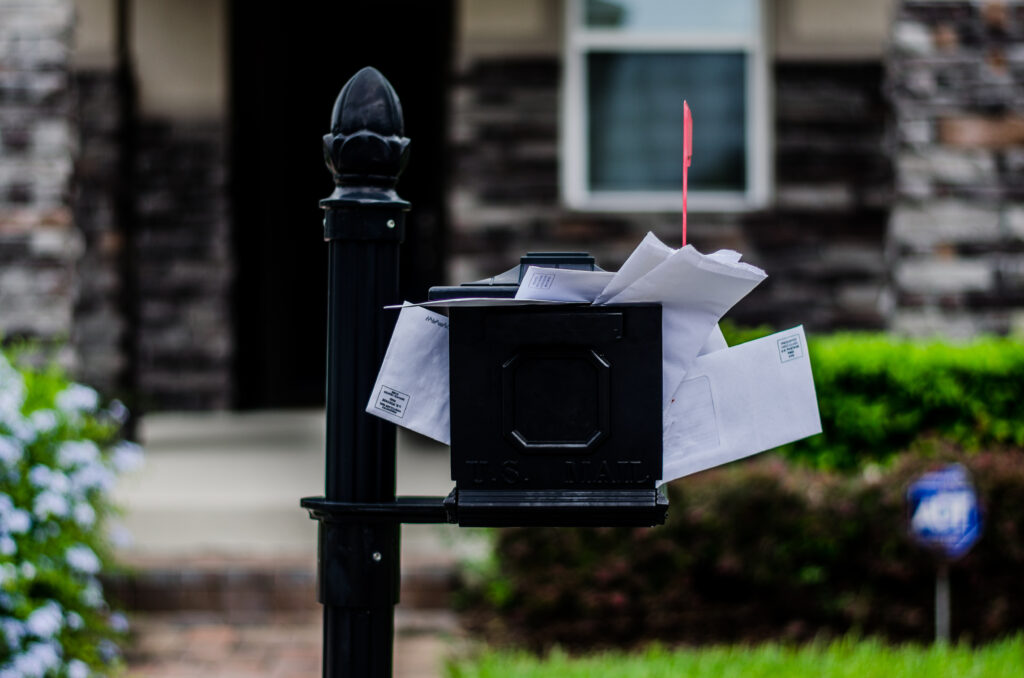 Statista estimates that there are over 10.64 billion mailed catalogs in America between 2001 and 2015. With such a high number of unsolicited materials, your mailbox can end up like a holding cell for trash that adds little value to your life. Junk mail can be costly, too, presenting a shopping temptation that can throw your financial plans to the wind. It is, however, possible to stop catalogs from piling up in your mailbox.
Use an unsubscription hub
Before we expound on unsubscription hubs, you might be wondering how these mailing companies got your information in the first place. Companies get your details (name and address) from stores you've shopped at, prospective client lists that their partners share with them, banks you have joined, among other methods. Mailing lists can also get your information if you shop online. Many e-tailers (online retailers) will include a mailing list opt-in at the bottom of a purchase or guest checkout page. To prevent future junk mail (and junk e-mail), remember to uncheck those mail opt-in boxes before you confirm a purchase.
While you could unsubscribe manually from these lists by getting in touch with each company, using an unsubscription hub is more effective. Unsubscription hubs remove your name and address entirely from these mailing lists, effectively clearing the clutter out of your mailbox. Hubs have helped more than 2 million users unsubscribe from magazines and stop catalogs in their mailbox in the past eight years.
How to get off mailing lists effectively usually relies on one of these hubs. 
DMAChoice.org: Offered by the Data & Marketing Association, this tool lets you stop catalogs by removing your address and name from a number of mailing lists. To use the service, you need to register an account and pay a $2 registration fee. After registering, you can unsubscribe from the specific catalogs of your choice.
 Catalogchoice.org: CatalogChoice is a free alternative that allows you to unsubscribe from one catalog at a time. You can't remove yourself from entire lists using this option. CatalogChoice also won't unsubscribe you from companies you have done business with — only those to which you are considered a prospect.
OptOutPrescreen.com: If you get a lot of pre approved insurance and credit offers, this could be an ideal option for you. The OptOutPrescreen unsubscription service is provided by leading credit bureaus in the country such as Experian, Innovis, TransUnion, and Equifax. To use the service, you will need to furnish them with your Social Security number. However, this shouldn't worry you as the Federal Trade Commission recommends the service.
How to get off mailing lists for catalogs, step by step
Unsolicited mail usually doesn't provide an easy way to unsubscribe. Often junk mail will flood your mailbox even when you never gave the sender permission to send them in the first place. Follow the steps outlined below to stop catalogs for good:
Step 1: Opt out of credit and insurance offers
Pre-screened offers of credit and insurance are one of the major sources of junk mail. If you have been receiving a stream of newsletters or catalogs from insurance and credit companies, you can opt-out for five years or permanently. Call 1-888-5-OPT-OUT or visit www.optoutprescreen.com.
Step 2: Opt out of direct mail
Direct mail has a free opt-out service that is available online. However, you must complete the "National Do Not Mail List" form. The form allows you to indicate the types of mailings you would like to receive and the ones you don't. You will have an opportunity to update and review the list every six months.
Step 3: Opt-out of catalogs
If you have ordered something from a catalog, your address and name will likely end up with an alliance of catalog and publishing companies commonly referred to as Abacus. If you want your details to be removed, contact Abacus through email optout@abacus-us.com  or through their website.
Step 4: Opt-out of magazine subscriptions
Unsubscribe from magazines by contacting the publisher directly. When you subscribe to a magazine, you can ask them not to loan your details to other companies. If your requests are ignored, it's time to opt out of the subscription. Send an email and cancel your subscription or use services like Catalog Choice to cancel the catalogs.
The bottom line
Catalogs and junk mail can be annoying, especially if you didn't subscribe to them intentionally. Some don't offer an easy option for unsubscribing, so it can be difficult to stop them. If you're receiving unsolicited mail from companies or strangers, you can use unsubscription hubs to stop them. Unsubscription hubs prevent catalogs from accessing your emails, effectively limiting the amount of junk mail you receive. Follow the steps of how to stop junk mail discussed above. Finally, report the mailing addresses to your mail provider, the senders' mail provider, and the Federal Trade Commission.
Frequently Asked Questions
How do I stop receiving junk mail?
There are several options for how to get off mailing lists for catalogs. First, you can unsubscribe from the mailing list. You can also send a message requesting the sender remove your address from their database. In the case of email, mark the junk mail messages as spam or block the sender. If all else fails, report to authorized institutions.
Why am I on these catalog mailing lists?
You can get onto a catalog mailing list if you subscribe to a company's mailing program. Companies can also get your name and address from their partners who consider you a prospect. They can also get a hold of this information from stores you've shopped at and websites that don't protect your contact information well.
Can I recycle the catalogs?
Yes, you can. Here are some of the ways you can do it:
Donate: Many doctor's offices, hospices, and nonprofits will accept donations of used magazines for their reception rooms. Schools may also have a keen interest in junk catalogs for their craft projects. Ask your child or school-age family members if their teacher would need such a donation. Lastly, you can donate to secondhand bookstores and libraries.
Homemade crafts: It's amazing how many fun things you can create with junk catalogs and magazines. Save them up for school projects or art collages. You can even create paper flowers for indoor decor or explore some origami ideas.