How to avoid change-of-address scam sites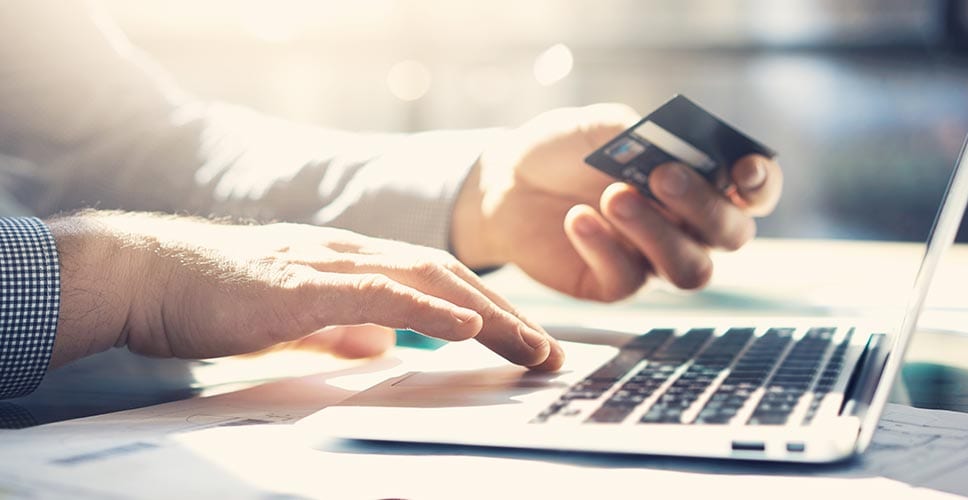 Every year, more than 38 million Americans (that's 1 in 5 American households) pack up their things, say their farewells and relocate to a new address. It's a surprisingly large and steadily consistent demographic; one that's actively searching for any semblance of time-saving convenience that might make the moving process a little bit easier — which is why it's caught the eye of con artists looking to take advantage of an inexpensive online service the majority of these movers depend upon.
An essential part of the moving process is making sure your mail moves with you. The only way to ensure that this happens is to update your address with the U.S. Postal ServiceⓇ. Movers may elect to update their information in person at any USPS® retail establishment, however, the option of filing an official USPS Change-of-Address online provides busy, frazzled movers a welcome convenience. An update can be completed in minutes, from anywhere, from any device, simply and securely, for a nominal identity-verification fee of $1.10 — if completed on the official USPS website or MYMOVE.com.
Unfortunately, there are several third-party websites that charge anywhere from $19 to $80 and up for the change-of-address services they provide. These websites are often official and professional-looking — purposefully designed and positioned for credibility — but they are in no way affiliated with the U.S. Postal Service.
How can you tell if the site is a scam?
At any given time, there are more than a dozen websites that will entice you to fill out a change-of-address form. Not all of these are necessarily "scams" — your change-of-address will often be filed with the USPS — but you'll pay much more than necessary, and your data may not be secure in the process. 
Because of their premier internet search results positioning and credible, authoritative appearance, change-of-address scams can be difficult to detect. MYMOVE offers some simple steps movers can take to differentiate these websites from the real deal.
Look for the official USPS logo. Official USPS change-of-address websites include "usps.com" somewhere in the URL or have the USPS logo if they are an authorized affiliate like MYMOVE, which allows you to complete your change-of-address for the same price as the USPS website.
Look out for excessive charges. The U.S. Postal Service charges only $1.10 for an online change-of-address filing. This credit card charge is necessary for identity verification and, in turn, fraud protection. If you can't find a price when you put in your card information, or see anything indicating you'll be paying more than $1.10 to change your address online, you're not in the right place. Check the legal disclaimers, as this is often where sites disclose charges for their services.
Look out for recurring charges. The $1.10 USPS online identity verification fee is a one-time charge. Any site that continues to bill you monthly is not affiliated with the USPS®.
Thousands of people fall victim to scam sites yearly
In July 2020, the Better Business Bureau issued an alert for fake change-of-address scams. Here's how it typically works: A mover performs an internet search for "moving change of address," or any variation thereof. Instantly, any number of official-looking websites appear in the results field — many of which even incorporate the "USPS®" registered trademark into their names. They pay for premium search engine results positioning, which is how these websites appear above the official USPS® Change-of-Address site after an internet search is conducted.
"These change of address sites go to great lengths to imply association with the Postal Service," says Postal Inspector Andrea Avery, "but they are not affiliated with USPS® in any way. This is how they're able to trick so many people into overpaying.
The mover clicks on a link, not noticing that they're visiting a third-party website. The mover willingly enters their personal information, as well as their credit card number. Once the website has all the info they need, the proprietors file the change-of-address, pay the USPS's required $1.10 online identity verification fee, and pocket the rest of the money. Or, they file the change-of-address offline, avoiding the $1.10 charge completely.
"We want to make sure anyone needing to change their address is aware of the possible dangers of using one of these sites," Avery says.
How to dispute a scam site charge and get a refund
Here's the catch: while these websites severely overcharge, many of them do actually submit your change-of-address form for you — it's how they justify their business model, and why you can't submit the charges as "fraudulent" to your bank.
What you can do is re-visit the website on which you originally entered your information and contact them regarding your urgent address change refund, as well as any recurring charges you might have accidentally signed up for. Continue to monitor your credit card for additional fees, just in case.
How MYMOVE files change-of-address
MYMOVE.com is an authorized affiliate of the U.S. Postal Service that helps movers change their address, update their voter registrations, and select special offers and services related to their move. When you file your change-of-address through MYMOVE, you'll pay the same $1.10 charge that you would on the USPS website, and your information will be processed directly with the Postal Service. MYMOVE does not collect or store your payment information.
Change-of-address scam FAQs
Why did USPS charge me $80 to change my address?
The USPS will never charge you $80 to change your address. It costs just $1.10 if you choose to do it online. If you've been charged more than that in the process of changing your address, you've likely paid a third-party website unaffiliated with the Postal Service. Follow the steps listed above to request a refund.
How much does it cost to change your address?
It's free to change your address in-person at any United States Post Office™ or online for just $1.10. If a website is telling you it will cost more than that, you're paying too much. Visit the official USPS change-of-address page for the lowest rate.
Is MYMOVE.com legit?
Yes. MYMOVE has an exclusive relationship with the USPS, and we're authorized to help facilitate the official change-of-address process. It costs the exact same $1.10 to change your address with MYMOVE as it does on the USPS website, and the information is submitted to the Postal Service directly.