Moving Trends: May Is National Moving Month. Here's What The Numbers Say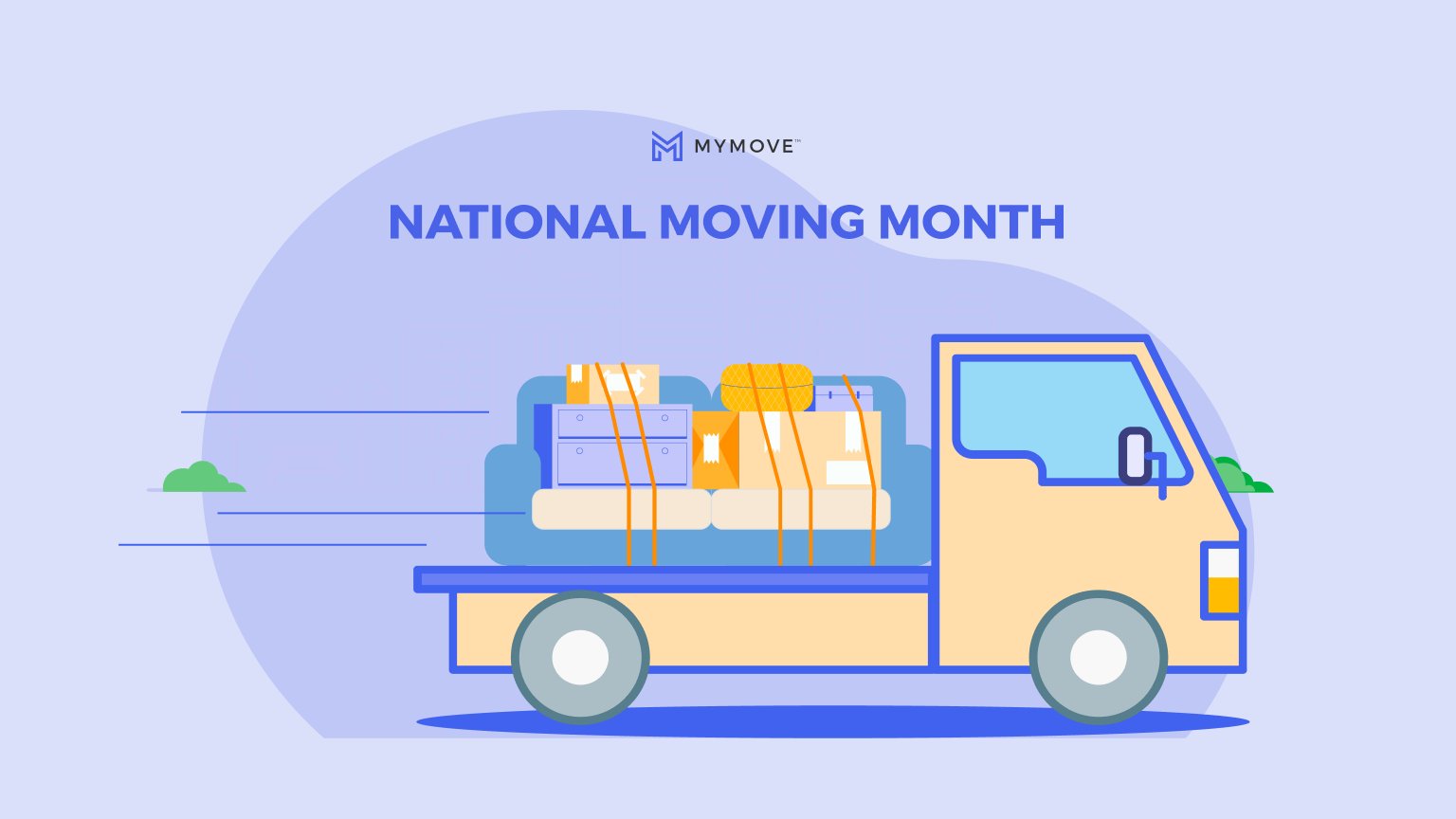 Welcome to peak moving season! That's right, May is celebrated as National Moving Month because it signals the start of the busiest moving season of the year. Fun fact, a moving company was the first to nominate May as National Moving Month in 1997. Funner fact, May is also National Cheese Month – thoughts for a later day on that. Back to moving, peak moving season is generally considered to run from Memorial Day to Labor Day weekend, which makes sense because school is out and there's less disruption.
Moving numbers to know
To celebrate National Moving Month (sorry, no cake) we've collected some interesting moving stats and facts that get into the why, where, and how much of moving. And hey, if you're braving peak moving season and need help with your move, we've attached some great moving resources at the bottom. Enjoy.

Moving soon?
Even if you're moving during peak moving season, MYMOVE has just the thing to help you get organized and stay on top of every detail. Here's a few of our best tips to get you started.