Protect Yourself from Common Moving Scams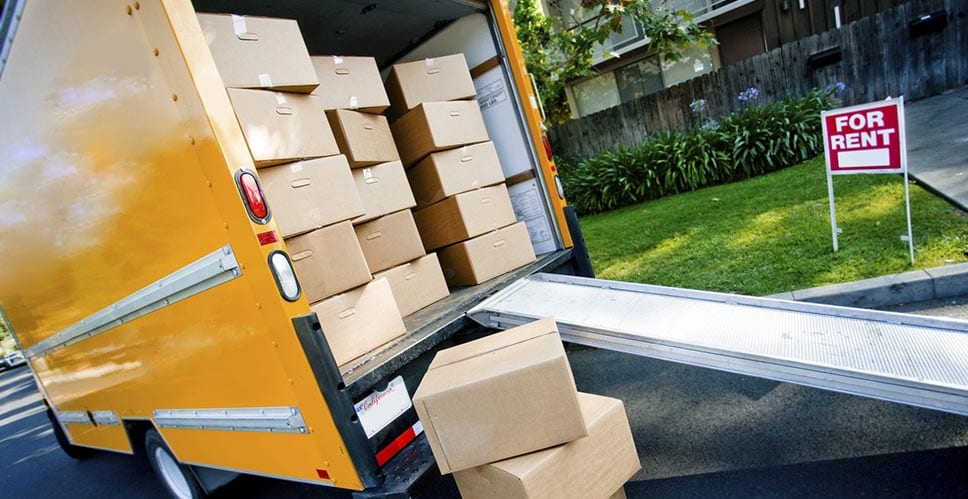 How to make sure a moving company isn't a scam
Imagine your family is preparing for a big cross-country move. You've been getting quotes from moving companies upwards of $4,000, but the last place you called gave you a quick quote over the phone for $1,999. What a deal! Right?
Probably not.
More likely, that last offer is a common bait-and-switch scam in which nefarious movers quote a dramatically lower cost, pack all your belongings in the truck, and then demand a lot more money while holding your things hostage.
"If one bid is far below the other two bids, it could be a sign they are underbidding the job," says Justin Lavelle, scams prevention expert and chief communications officer at Been Verified, a background check service. "This could be for two reasons. One, they are inexperienced, or there is potential they will demand an inflated cash price before unloading the truck."
Of the 1.6 million moves each year, 3,000 reported possible fraud, according to MoveRescue.com. According to the Better Business Bureau, over 9,000 complaints against moving companies were filed in 2018 — with issues ranging from damaged or missing items, exorbitant bills, and goods being held hostage for additional payments.
Keep in mind, however, that not every day-of-move price adjustment is a scam; each mover charges tariffs based how far you're moving and the weigh or volume of your belongings, which is sometimes in question until packing day. But there shouldn't be a massive difference in the quoted price and the actual one.
In another common scam, movers might demand a fairly high deposit upfront and then never show up on moving day. T.J. Peterson, social media coordinator at Oz Moving & Storage in New York, says deposit fees are normal, but anything more than 10 to 20% of the total job cost is too high for an initial deposit.
Michael Keaton is senior director of communications for the American Moving & Storage Association. He said "it's also important to note that often times these 'moving companies' are nothing of the kind, and are in fact unlicensed, uninsured criminals who work outside the law."
What can you do to protect yourself from a moving scam?
Here are a few things to keep in mind while searching for a moving company:
Shop around and get references
Make sure to get several moving quotes and ask for references from friends or family you trust. Ask for suggestions or impressions of past experiences.
Look for registration
The Federal Motor Carrier Safety Administration requires companies to be registered with the U.S. DOT for interstate moves. FMCSA has a search tool online to find up-to-date registered movers as well as a complaint history.
Check the Better Business Bureau
Any legitimate company should have a profile on BBB.org with a history of complaints, but don't rule out a mover that has just a few.
Peterson says, "A few hiccups for any reputable company is not a warning sign: it is an inevitable side effect of being in business."
Expect an on-site visit
Many movers won't give you a complete estimate without reviewing your belongings and assessing their size and weight. A price quoted over the phone or online is likely not accurate. But this is changing rapidly.
"Some movers now offer estimates based on the photos and videos you take inside your home and send them online," Keaton says.
These usually are framed carefully as estimates and sometimes are given as ranges.
Get a contract
"This is common sense," Lavelle says. "Get everything in writing to protect yourself from hidden costs. Extra fees should be outlined in the contract so there are no surprises on moving day."
He also says to use a credit card instead of cash, so you can later dispute any fraudulent charges.
Look carefully at reviews
A company that doesn't have any negative reviews could be manipulating previous customers to write positive with a discount or paying posters to remove negative feedback.
"Any organization that does not seem to have a few disgruntled customers is likely doing something to sweep them under the rug," Peterson says.
Get well informed
FMCSA has plenty of resources for planning your move, including picking a mover and identifying potential fraud.
If you find yourself the victim of a hostage scam, call the police. You can also report the incident on www.moverescue.com, which helps victims of such scams.
Originally published May 10, 2018. Updated June 18, 2019.