One-Way Moving Truck Rental: The Complete Guide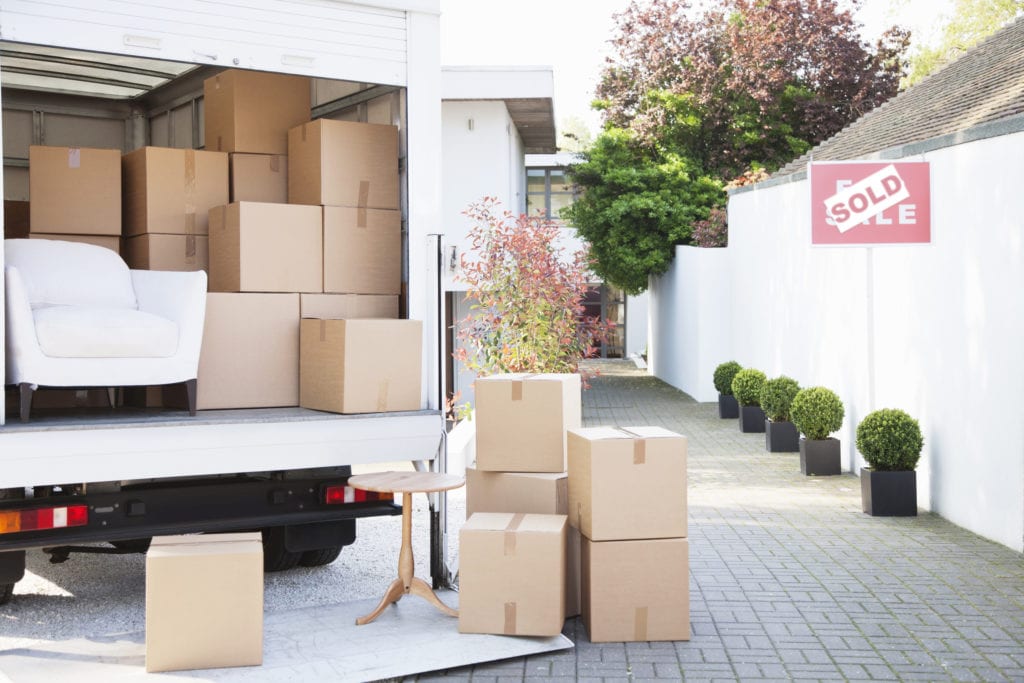 One-way moving is guaranteed to be memorable — hopefully for all the right reasons. Load up a one-way truck rental and look forward to an adventure. After all, no one said your move needs to be a straight drive through. Why not take the scenic route? Enjoy new sights and time spent as you make your way to your new home.
What is one-way moving?
One-way moving is, simply put, not a back-and-forth move. It's loading all of your things into a one-way moving truck rental (or having them loaded for you) and settling somewhere else permanently. Returning to the original home isn't an option. More often than not, it is a long-distance move.
When moving in-town, your return miles calculate your moving costs. But a one-way truck rental is different. Your truck rental cost depends on the weight of your loaded down truck and the distance you travel.
The best one-way truck rentals
U-Haul
U-Haul truck sizes run the gamut so you can move anything from a studio apartment to a three-bedroom home one way. You can even tow your car with a tow dolly or an auto transport.
Obviously one-way moving truck rental rates will vary, so we calculated an example move. For this exercise, you'll see the numbers for a fictional trip from Chicago, IL to Orlando, Fl on April 1, 2020.  All U-Haul truck rental rates include up to five days of use and 1,456 miles. Cargo trailer rental one-way options vary.
| | | | |
| --- | --- | --- | --- |
| Truck Size | Dimensions | Size | Quoted Price |
| 10-foot | 9'11" x 6'4″ x 6'2″ | 402 cubic feet | $1,779.00 |
| 15-foot | 15′ x 7'8″ x 7'2″ | 764 cubic feet | $1,873.00 |
| 20-foot | 19'6″ x 7'8″ x 7'2″ | 1,016 cubic feet | $2,247.00 |
| 26-foot | 26'5″ x 8'2″ x 8'3″ | 1,682 cubic feet | $2,622.00 |
*pricing above listed for a move on 4/1/2020
Penske 
When life hands you the unexpected, Penske hands you 24-hour roadside assistance. It's a nice perk for any long-distance traveler. Add in zero deposits for one-way moving truck rental, and Penske might hold steady on your list.
Penske one-way truck rental comes with free, unlimited miles. Vehicle towing is only available on the 16-, 22-, and 26-foot trucks. Rates also vary according to where you're headed. Penske pricing below relates to the fictional Chicago to Orlando trip illustrated above.
| | | | |
| --- | --- | --- | --- |
| Truck Size | Dimensions | Size | Quoted Price |
| 12-foot | 12' x 6'6" x 6'1" | 78 square feet | $2,317.50 |
| 16-foot | 16' x 7'7" x 6'6" | 120 square feet | $2,317.50 |
| 22-foot | 21'11 x 8'1" x 8'1" | 164 square feet | $3,243.60 |
| 26-foot | 25'11" x 8'1" x 8'1" | 192 cubic feet | $3,243.60 |
*pricing above listed for a move on 4/1/2020
Budget Truck Rental  
The cost of your one-way move through Budget depends on your location and the size of the truck you need to rent. Flexible dates can save you money. Several Budget locations only rent to drivers aged 24 and above.
With just three one-way truck rental sizes, you'll have less wiggle room when it comes to deciding how to fit your things. But, Budget's free, unlimited miles are a welcome bonus.
| | | | |
| --- | --- | --- | --- |
| Truck Size | Dimensions | Size | Quoted Price |
| 12-foot | 11' 8" x 6' 3" x 6' 1" | 443 cubic feet | $1766.70 per trip |
| 16-foot | 16' x 6' 3" x 6' 7" | 658 cubic feet | $1859.40 per trip |
| 26-foot | 26' x 8' 1" x 8' 1" | 1,698 cubic feet | $2841.30 per trip |
*pricing above listed for a move on 4/1/2020
Other options for one-way moving
Not everyone wants to get behind the wheel of a massive one-way moving truck rental. Fortunately, you do have several alternatives. It all depends on the number of things you have, where you're headed, and how much you're willing to spend.
Portable moving containers
Set the date you want, fill up your storage unit in the time the company allots, and then wait for pickup. It is that simple. After pickup, your storage unit heads to your change of address. Different companies offer different prices and perks. Top portable units include U-Box, ReloCube, Pack-Rat, and PODS.
Freight trailers
Send a trailer over and pack your things inside during a set amount of time. Then, let the company drive it where you need to go. Estes SureMove, U-Pack and ABF, and Old Dominion Household Services offer nationwide moving assistance.
You bypass the stress of last-minute moving and let someone else handle the heavy-duty truck. Packing the truck yourself can save money over a full-service option.
Start fresh
If moving your things using a one-way moving truck rental seems an impossible expense, then consider selling, donating, or giving away some of what you own. New place, new stuff. To keep costs down, turn to local thrift stores and flea markets at your next home.
Box up your sentimental items and things you don't want to replace (like good knives or dishes). If your friends and family are helping you settle into the new home, cram more of your things into their cars.
Professional movers
When you don't want to deal with hauling your own things, hire professional movers to step in. Set the date and let the moving crew pack everything into the truck. Familiar nationwide pro movers include United Van Lines, Nationwide Movers, and Allied Van Lines.
You don't need to worry about driving or figuring out how to get your vehicles to the next destination. While it's the most convenient option, it can also be one of the most expensive.
Shipping your belongings
Flying to your new home? Ship your books, clothes, and whatever else you want using the usual mailing options. Compare the prices between FedEx, the United States Postal Service, and UPS and find the best way to ship your things, fast.
You get to skip the hassle of toting around extra luggage and avoid hefty luggage fees in the process.
Frequently Asked Questions
Why can't I receive a quote on some truck rentals online?
Certain truck sizes, like a cargo van or pick-up truck, are for local moves. Long distance-movers or cargo trailer rental one-way trips need to know dates and locations to get a quote.
Will I need to make a deposit to hold my moving truck?
It depends on the company. Some moving truck companies, like U-Haul and Budget, require a deposit to reserve the truck you wanted. Others, like Penske, waive deposits if you reserve online and pay with a credit card.
What kind of hidden fees should I expect to find tacked onto my bill?
Many one-way moving truck rental companies will charge you an environmental fee, and a sales tax or rental fee. Then there are extra, avoidable fees for things like not cleaning out the truck or filling it up with gas before you return it. Be sure to review all of your options closely to see what fees you may or may not incur.