Atlas Van Lines: Long Distance Moving Service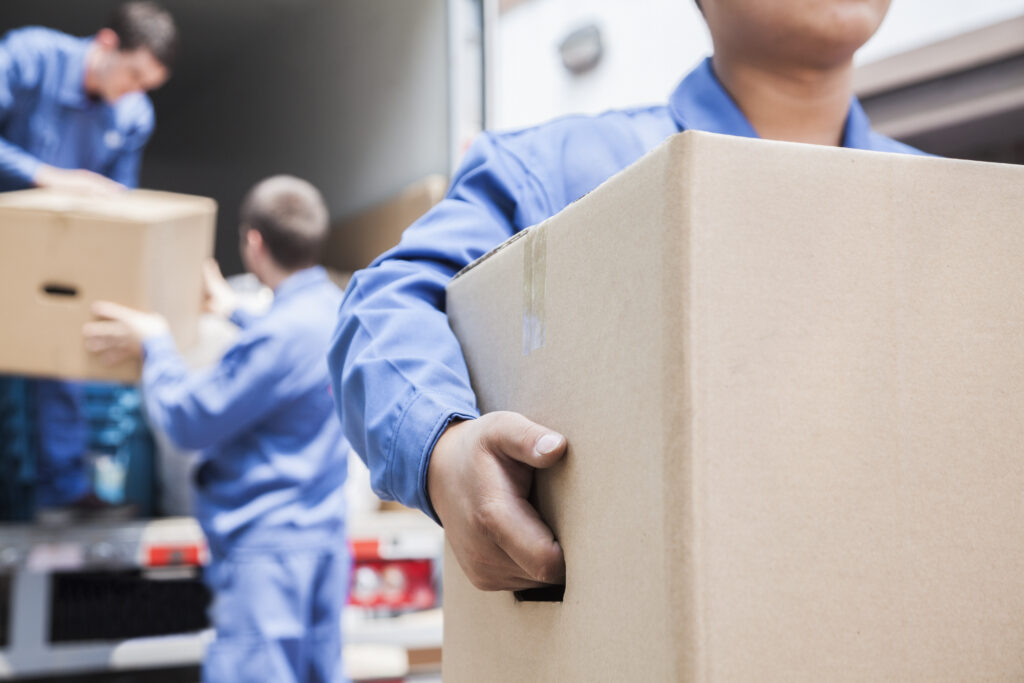 Atlas Van Lines is a well-known name in the moving industry, with more than 430 local moving companies (called agents) across the United States and Canada. The company connects customers with its agents to complete local, long-distance, and international moves.
At MYMOVE, we've written this guide to provide everything you need to know about Atlas Van Lines and help you determine if it's the right moving company for your needs. Read on to find Atlas moving reviews, pricing, safety information, and more.
Atlas Van Lines at a glance
| MYMOVE Rating | USDOT Number | Phone Number |
| --- | --- | --- |
| 4.31 | 125550 | (800)638-9797 |
Our two cents (what we think)
Atlas Van Lines is the second-largest van line in the United States, with operations extending across the country. When you choose Atlas as your moving company, you'll be put in touch with a local mover in your area who will pack, load, transport, and unload your belongings. If you need a car transported or your items stored, Atlas can arrange that as well.
If you're curious about the costs of moving with Atlas Van Lines, you can submit your information online to receive a call from your nearest Atlas-affiliated mover. At that point, you will receive a non-binding quote until you can arrange for an online or in-person estimate of your belongings. We'll explain more about pricing later in this article.
Pros
Cons

Wide-reaching network of movers across the United States and Canada
Vast range of moving services including short-distance, long-distance, international, and corporate relocation
Discounts available for AAA members
Agents must complete formal Atlas Academy training in moving best practices and customer service tactics

Base quotes can be higher than competitors since they include an extra level of insurance
Instant online quotes are not available for local moves
Not the right option for movers who only want a van or truck rental
Atlas Van Lines pricing
Since the Atlas moving company offers full-service moving options, you might notice that its prices are higher than other businesses that don't pack everything for you. However, if you'd prefer to wrap and pack your items yourself, you can share that with your Atlas representative to get a lower quote.
By default, your Atlas move will include its Full Value Protection (FVP) valuation option. It covers repairs or replacements for damaged or lost items, with a minimum value of $10,000 per shipment or $6.00 multiplied by the total weight of your shipment (in pounds) — whichever is greater.
If you don't need that extra layer of protection, you should let your Atlas representative know that you would rather have the minimal protection option. There's no cost for this type of valuation. You'll be entitled to claim $0.60 per pound of each item that's lost or damaged.
Local moves
If you're just moving a short distance, you'll need to get in touch with an Atlas representative to understand costs. During your conversation, you'll be asked about your pick-up and drop-off locations, your estimated moving date, and how many rooms you're moving. Then you'll need to complete a virtual or in-person evaluation so that Atlas moving can provide a price estimate.
Long-distance moves
For long-distance or interstate moves, you should expect to pay quite a bit more than for local moves. We submitted a quote request for a four-room move from San Francisco to Denver (approximately 1,250 miles) through Philpot Relocation Systems, one of Atlas's relocation agents, and were quoted $4,140. This price estimate includes transportation and the Atlas Van Lines Full Value Protection valuation option.
Atlas Van Lines also offers:
Corporate relocation
International moves
Military moves
Government moves
Auto, motorcycle, and boat transport
Packing and shipping materials
Short- and long-term storage options
Travel agency services
Atlas Van Lines FMCSA data
Like all commercial van lines, Atlas moving vehicles are subject to inspections and safety checks from the Federal Motor Carrier Safety Administration (FMCSA). Currently, the company maintains a satisfactory safety rating from the organization. In the past two years, Atlas Van Lines vehicles have been involved in 81 crashes, two of which were fatal.
Atlas Van Lines discounts and service programs
Discounts
If you're an AAA member, you could save up to $600 on an Atlas move. That's because AAA policyholders get free Full Value Protection from Atlas Van Lines on state-to-state moves. If you qualify, it's certainly worth considering and could put Atlas on the top of your list for interstate moving companies.
Service programs
Atlas Van Lines is a Corporate Champion with the Wounded Warrior Project, which helps wounded armed service members on their return back from duty. The company's support helps veterans improve their mental and physical health and begin a new career after their military service. The Atlas moving company is also involved with the United Way of Southwestern Indiana, organizing regular events to raise food and money for the organization.
Atlas Van Lines reviews
In terms of Atlas Van Lines reviews, customers generally report having a good experience with the company. On Consumer Affairs, Atlas has a four-star rating, with many movers praising its strong customer service. Atlas moving reviews from the Better Business Bureau were similar, with the company receiving a 4.1-star rating and an A+ accreditation.
It's worth mentioning, however, that those scores are a reflection of the company overall. When you use Atlas Van Lines for your move, you'll be connected with a local company that operates under its own name (but is Atlas-affiliated). Before booking a move, you might find it helpful to seek out third-party reviews of your nearest Atlas agent.
Atlas Van lines earned its MYMOVE score of 4.31 based on how it stacked up to competitors. Aspects like insurance, customer complaints, fleet size, accreditation, and third-party ratings were all weighed. Atlas Van Lines' positive customer reviews, low rate of complaints, and amount of services offered gave them a MYMOVE score of 4.31. To see how they compare to others in the industry, visit our Best Of page.
How to start your Atlas Van Lines quote
When you're ready to start your Atlas moving and storage quote, MYMOVE can help. With our moving quotes marketplace, you'll just need to enter a few details about where you're moving and how many rooms you have in your home. From there, we'll show you a range of moving companies in your area, including pricing and contact options.
Frequently asked questions
Q:
How much does Atlas Van Lines cost?
A:
The amount you can expect to pay with Atlas Van Lines will depend on a few factors. First, the distance between your old and new homes plays a major part — the longer the distance, the more you'll pay. It's also important to consider how much stuff you're bringing with you. If you can downsize a bit, that will save you some money. You'll also pay more if you want a full-service moving experience (including packing) or extra protection for your items.
Q:
Is Atlas Van Lines a broker?
A:
No. Atlas is a van line, not a broker. The company has its own warehouses, vehicles, and employees and works with Atlas-certified moving companies across the US and Canada to provide moving services. To find your nearest agent, you can search for "Atlas Van Lines near me."