Allied Van Lines: Long Distance Moving Service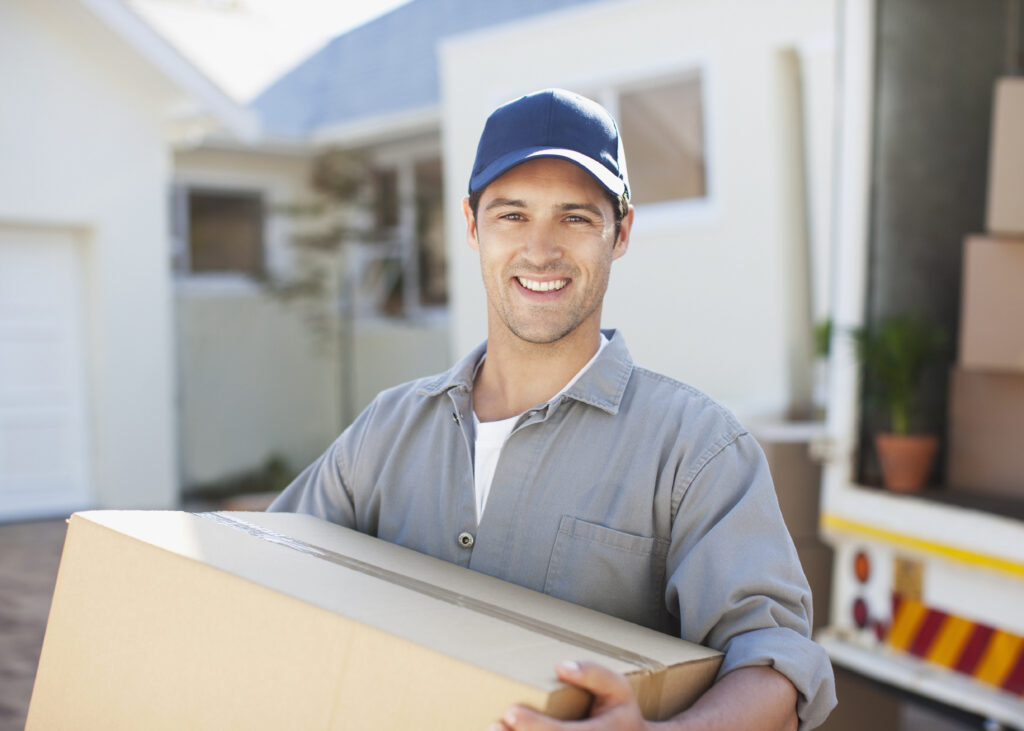 Allied Van Lines has been helping Americans move for nearly 100 years, offering a variety of moving services such as household moving, international moving, and corporate relocation services.
At MYMOVE, we've put together this in-depth overview of Allied Moving to help you decide if it's the right company for your next move. Keep reading to learn about Allied Van Lines reviews, services, pricing, and more.
Allied Van Lines at a glance
| MYMOVE Rating | USDOT #076235 | Phone Number |
| --- | --- | --- |
| 4.09 | #076235 | (800)689-8684 |
Our two cents (what we think)
As the oldest van line in the United States, Allied Van Lines has a nationwide network of local moving companies (agents) and more than 3,500 long-haul and regional moving vehicles in its fleet. In partnership with its agents, Allied Moving Company provides full-service options, including packing, loading, and transporting, as well as storage facilities and packing supplies.
If you're considering using Allied Van Lines moving services, you can get a non-binding instant quote to estimate how much it will cost. However, in order to get a binding quote, you'll need to work with the company's customer service team to assess your items — either virtually or in person. In terms of cost, Allied's prices are relatively competitive and can be customized depending on your specific needs. Plus, Allied Van Lines reviews are generally good on sites like Consumer Affairs and the Better Business Bureau.
Pros
Cons

Extensive cross-country network of movers and vehicles
Flexible pricing structure based on what you need
Instant online quotes available (for certain moves)
Good Allied Van Lines reviews from third-party websites

Works with local moving companies, so service can vary between agents
More expensive than some competitors
No option to rent trucks and move belongings yourself
Can't get local quotes online
Allied Van Lines pricing
As you might expect, there are a number of factors that affect how much you'll end up paying for movers. Your moving costs will take into account how far you're going, how much stuff you have, and how much help you need from the moving company. You'll pay less for moving shorter distances, bringing fewer belongings, and packing your own boxes.
Long-distance moves
Of course, if you're looking to make a long-distance or interstate move, you can expect to pay quite a bit more. We submitted a quote request to understand the cost for someone moving a two-bedroom house from San Francisco to Denver (about 1,250 miles). Here's what we got back from Allied.
| | | |
| --- | --- | --- |
| Do-It-Yourself Packing | Fragile Packing | Full-Service Packing |
| $4,805 – $5,634 | $5,634 – $6,443 | $6,538+ |
If you're concerned about your items sustaining damage during your move, you might want to add on an extra layer of insurance. Allied Moving already offers basic coverage (a maximum of $0.60 per pound per item that's lost or damaged), but you can also select Extra Care Protection (ECP) for additional peace of mind.
Allied Van Lines also offers:
International moving
Corporate relocation
Temporary and permanent storage options
Online shipment tracking
Vehicle shipping
Packing supplies
Allied Van Lines FMCSA data
When it comes to road safety, Allied Van Lines has a good track record. According to the company's Federal Motor Carrier Safety Administration (FMCSA) record, it currently has a satisfactory safety rating. In the United States, Allied has recorded 46 crashes in the last two years. Fortunately, none of those were fatal.
Allied Van Lines discounts and service programs
Since 2015, Allied Van Lines has had an exclusive partnership with the Salvation Army. Under this arrangement, Allied customers can schedule a free pick-up of their unwanted items to support individuals struggling with substance abuse at the Salvation Army's Adult Rehabilitation Center.
Allied Van Lines reviews
In terms of the business as a whole, MYMOVE found that Allied Van Lines reviews on third-party sites were quite strong. The company has a four-star rating on Consumer Affairs and an A+ rating from the Better Business Bureau.
At the same time, you might notice mixed Allied Moving reviews for individual agents, which is fairly common in the moving industry. (Quick tip: to find your closest Allied-affiliated moving company, search for "Allied Van Lines near me.")
If you're considering using Allied moving and storage services, you should look up third-party reviews for your closest agent, rather than general Allied moving company reviews. That information will give you better insight into the movers you'll be dealing with and how they run their business.
Allied Van Lines earned its MYMOVE score of 4.09 based on how it stacked up to competitors. Aspects like insurance, customer complaints, fleet size, accreditation, and third-party ratings were all weighed. Allied Van Lines' positive customer reviews and amount of services offered resulted in a MYMOVE score of 4.09. To see how they compare to others in the industry, visit our Best Of page.
How to start your Allied Van Lines quote
Getting an Allied Van Lines quote from MYMOVE is quick and easy. Our moving quotes marketplace makes it easy to browse and compare rates from multiple companies — without providing your name and contact information up-front. To get started, you'll just need to answer a few simple questions, including:
Your departure and arrival locations
How many bedrooms you'll be moving
Which services you'd like to include (packing, unloading, storage, etc.)
To find competitive rates in your area, visit the MYMOVE moving quotes marketplace. It takes less than a minute to get started and view prices near you.
Frequently asked questions
Q:
Are Allied Van Lines and North American Van Lines the same company?
A:
No, Allied Van Lines and North American Van Lines are not the same company. However, these two moving businesses share the same parent company (SIRVA).
Q:
How much does Allied Van Lines cost?
A:
It depends on several factors, including how far you're moving, how many belongings you have, and whether or not you'd like your movers to help you pack. You should expect to pay at least a few hundred dollars (at the cheaper end) to several thousand dollars (for more premium service).
Q:
Does Allied Van Lines have insurance?
A:
Yes, Allied Moving Company provides free Basic Liability Protection with every move, which covers $0.60 per pound per damaged or lost item. Optionally, you can upgrade to get its higher-tier Extra Care Protection (ECP) insurance.