Movers Stories: Everything I Learned From My Many College Moves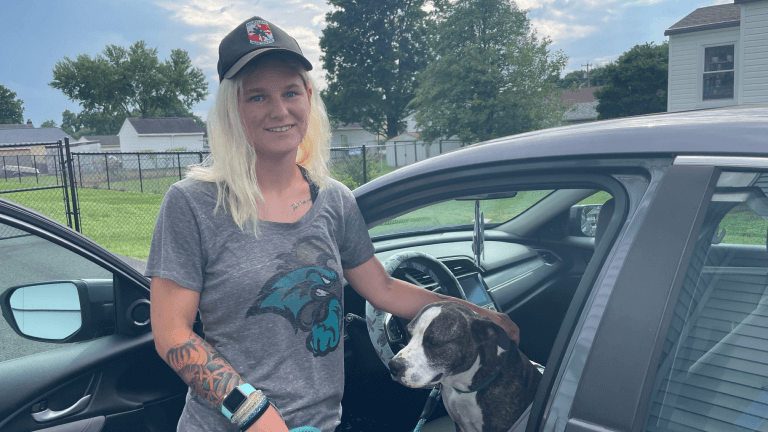 Moving once is hard enough, but can you imagine making that same move two times a year? For many college students, it's all about being prepared to pack up everything and leave at a moment's notice.
Our next mover story is Susan's. She has moved back and forth from Maryland to South Carolina six times (and still counting) for college and spoke to MYMOVE about the process. With only herself, her mom, her dog, and a Honda Civic for every move, Susan tells us that college moves are always tricky. Below is a lightly edited transcript of her story. 
Mover details:
Moved a total of six times between Baltimore and Myrtle Beach
College move with extremely limited space
Everything packed and transported in a Honda Civic
Moved into a different student apartment every year with a different number of bedrooms and roommates 
Help from one family member
One medium-size dog
Securing student housing
It all starts on my university's housing website. After I applied for housing and got that all approved, I could choose the apartment that I lived in, the building I lived in, and how many roommates I'd have. The first time I lived in student housing, it was in a dorm. There were six people living in the suite, and it was completely random. So I didn't get much of a choice in where I lived or who I lived with. 
After that, as I started to meet people, I switched to living in my university's apartments, and it became a little easier to choose apartments because I had a friend group that I wanted to live with and could live with. So choosing roommates and choosing apartments based on that was a lot easier.
University housing limitations 
Getting the student apartments is fairly easy. Finding the right people to live with and the apartment that would fit our needs was more difficult. For instance, two of my friends and I wanted to live in the same apartment, but two of the rooms in all the three-bedroom apartments were double occupancy. So they had five beds in those apartments in total. We would have had to live with two other people. 
Making the same move multiple times
I think the most stressful part about moving is the actual packing up. So knowing every time that I get ready to move and I actually start to pack up my belongings, I'm just reminding myself I'll have to do this again.
Because I'm driving a Honda Civic, my car does not fit that much. I have to be very careful what I pack up and how I pack it up because my car has to be packed in a very specific way to make everything fit. And it doesn't get easier every time I do it.
When you move from a dorm to more apartment-style housing, you're tempted to bring more things with you because you know you'll have more space. And then you know, it sounds all fun and nice — until you realize you have to get it there and make it all fit in your car. 
What makes life easier
Renting a storage unit
It helps that we have a storage unit in South Carolina. That makes it a lot easier when moving in and out because I can just put things in storage, and I don't have to worry about packing it up again when I'm ready to go back home to Maryland. 
Unpacking the day I arrive
I also think leaving early enough in the morning to where you have enough time when you get there to unpack is important so that you're not leaving it all for the next day. Because usually, what would happen is that my mom would help me move. 
She would drive down with me, help me unpack, and then she would fly back the day after I moved in. So getting as much unpacking done as we can when we get there kind of relieves the stress off me. 
Bringing things home over breaks  
Anything that I'm not using during the semester, I'll pack that up and bring it home over breaks. What I do during spring break, specifically with my dog, Max, is bring all of Max's things and him home. His stuff alone takes up a lot of space in my car — the whole backseat of my car is just his things. 
Usually, spring break is three or four weeks before the end of the semester. So I would just bring Max and all of his things home, and then I would have more space in my car at the end of the semester to pack up my apartment. 
What I try not to do
Unpack at random
Unpacking at random made it very difficult to keep myself organized in the beginning. When I move in again this upcoming fall, I'm going to try unpacking the kitchen first, then my bedroom, then my bathroom. Just so that I'm keeping all my stuff organized and I don't have kitchen stuff in my closet or bathroom stuff in the kitchen.
Overpack
I'm a lot better than I was my freshman year, but still, not gonna lie — I still do somewhat have a problem with overpacking. Don't overpack because you're going to be incredibly stressed out when you've overstuffed your car with things and then find out a week later that you don't even need them.
Another thing I'm going to try and do this fall is very much limit what I take with me and also what I buy during the school year so that I don't have to bring it back.
My best advice for incoming freshmen
Follow the list that your university gives you of what you should and should not pack. There's a reason they give you that list. My freshman year, my roommate brought a fairly large TV with her, and she didn't use it once, so it just sat there, taking up space. There are things you think you might need but you probably are not going to need, especially if you're living in a dorm. So yeah, follow that list.