7 Ways to Stick to Your New Build Budget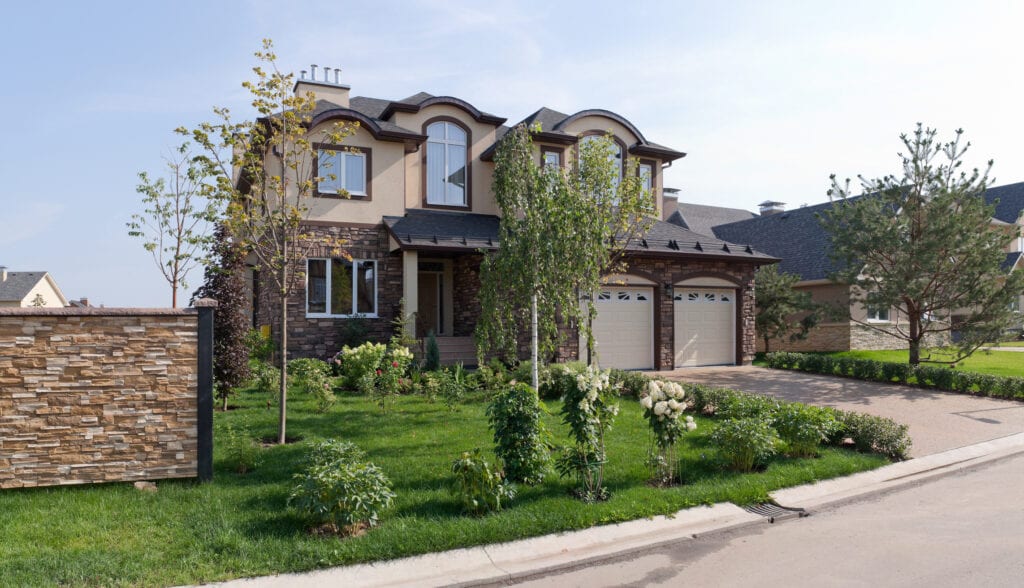 Making the decision to build instead of buying a home is the easy part. After that, the real work starts. Working with your builder to choose plans, finishes and overall budget can test your limits, but it'll ultimately get you exactly what you want. Of course, what makes sense on paper doesn't always work when it's time to break ground. Unplanned setbacks, sudden changes and fluctuations in the building market can derail even the best-laid new build budget.
If sticking to your new build budget is a concern, start planning before you ever spend a dime. A little creative budgeting and a lot of foresight ensures that you're able to build your home without ending up in the poorhouse. Here's how.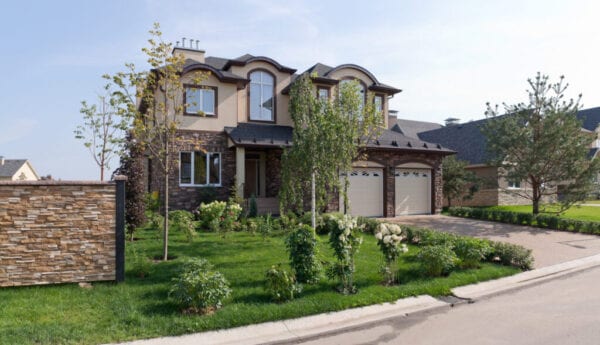 IP Galanternik D.U. / Getty Images
1. Start by categorizing
One of the easiest ways to blow a budget is by simply failing to plan. Your contractor will assist you in working out your numbers, but educating yourself helps you stay in the ballpark. Start by creating categories of the biggest costs, like land costs, exterior costs and interior costs. Then use a spreadsheet to track the various subcategories for each heading. This helps you identify costs that may have slipped your mind (don't forget the price of moving!) and understand the bulk price for each major category.
2. Create a contingency fund
Never in the history of homes has a build been completed exactly as planned for exactly the amount planned. Speedbumps along the way slow you down and may also be expensive. Whether it's an unforeseen land issue, bad weather or a change to some of your original finishes, time is money. Always keep a contingency fund for the things you couldn't have planned for. A good rule of thumb is to multiply the budget your contractor gives you by 1.5, keeping the excess available so you have a safety net throughout the build.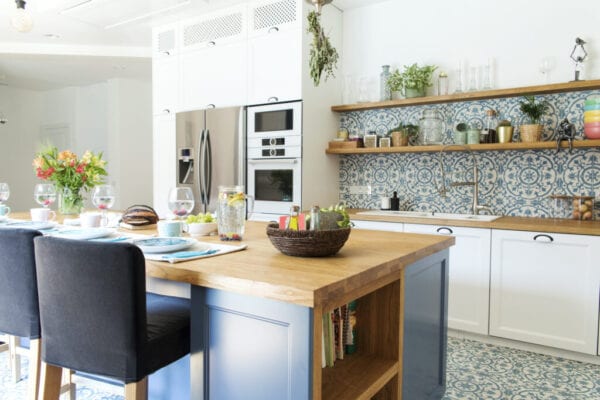 FollowTheFlow / Getty Images
3. Stop scope creep
A couple hundred dollars here or there might not seem like a big deal, but scope creep can completely blow your budget. Scope creep refers to small, incremental spending that drives up the overall cost of your build. It's when you opt for nicer finishes without plugging the new cost into your budget or authorize your builder to spend a little more on paint than you'd planned. Once you have your budget set, stick to it.
4. Choose to splurge
There's nothing wrong with a few pricey features in your home. But making a conscious choice to splurge on select treatments or rooms in your home means budgeting for them ahead of time. When you allow yourself to upgrade the important stuff, being more budget-friendly in other areas is more manageable. What's more, a few personal splurges makes you feel more satisfied when it's time to move into your new home.
5. Opt for functionality first
When choosing where to budget your money, make sure to adopt a "functionality first" mindset. Spending more on a high-quality water heater, for example, might not seem all that exciting, but it's an investment in the future of your home. Remember that aesthetics change, but the quality behind your walls will always matter. You can always repaint your living room or swap out your cabinet hardware, but a cheap furnace can cause you years of expensive repairs.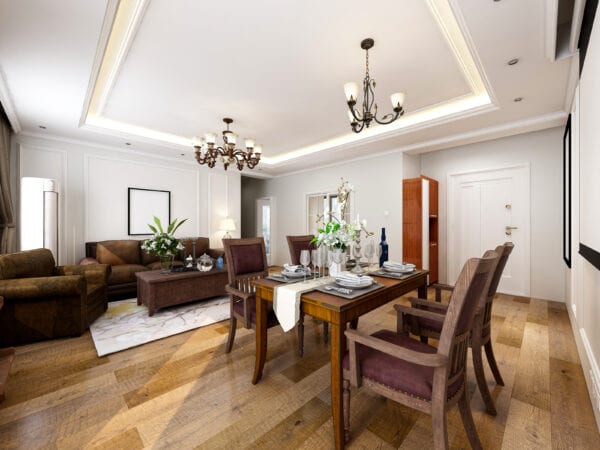 Download it / Getty Images
6. Track your new build budget
A budget is a lot like a diet: Sometimes, you don't even realize that you're blowing it. Tracking your spending is the best way to identify areas where you can improve and where you might be spending too much. If you're old-school, a paper planner or notebook is an easy way to jot down purchased items. Or download an expense tracking app on your smartphone and upload your receipts.
7. Add sweat equity
When push comes to shove, the best investment you make in your home is your own sweat and tears. Sweat equity is smart because it saves on labor costs and construction management premiums. While you should definitely leave the complicated stuff to the pros, getting a little paint on your clothes can help if you've overspent in other areas. Focus on your strengths and put some of your own work into the process and you'll save big on your final price tag.
Keeping your new build budget low doesn't have to be a strain, but good planning will reduce some of the stress. If you feel like you're veering off-budget, some restraint and a few adjustments can help get you back on track. Just remember that you'll be paying for your home for years to come, so the choices you make now will definitely affect the way you feel about your new place later. Careful categorization and good communication with your builder means you'll love the end result.
Do you have any other tips for sticking to a new build budget? We'd love for you to share your experiences below.