Real Talk: 4 Crucial Things to Do When Buying a Fixer-Upper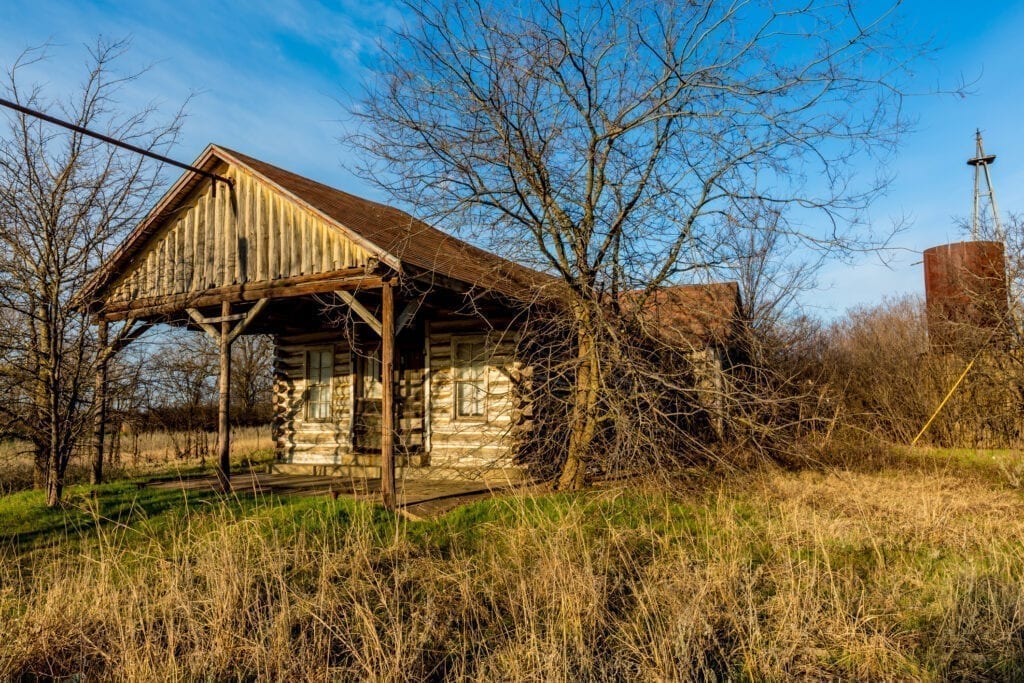 We all love seeing those home renovation shows on TV, but unfortunately, the process is a little more complicated when you're planning on buying a fixer-upper in real life. That said, as always, we have you covered.

Below is a list of the top considerations to keep in mind if you're set on buying a property that needs a lot of TLC. Read them over and keep them close. Believe us when we say this is how you buy a fixer-upper that works.

[deals-hub-ad]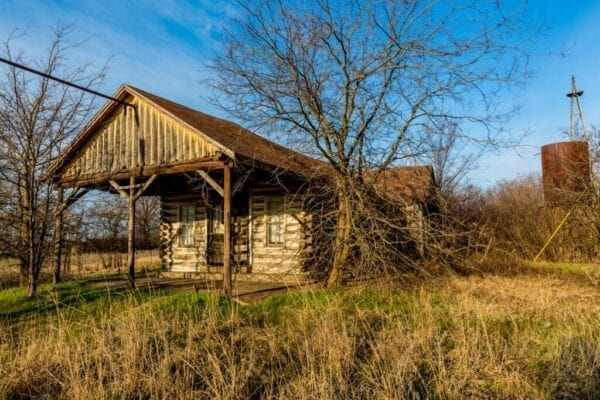 Richard McMillin / Getty Images
Shop based on resale value
Here's the thing: You don't want to buy just any fixer-upper. You want to buy one that makes sense. While everyone's priorities will be slightly different, resale value is often a great place to start. Whether you plan on flipping the home or living in it for a while, it's worth hedging your bets to have your investment pay off once you're ready to sell.
Here are a few indicators to keep in mind:
Location: Location is always king. After all, you can change a lot about a home, but you usually can't move it. Look for homes in popular areas or good school districts. If possible, choose ones that offer privacy from busy roads and commercial structures.
Functional layout: Yes, you can move walls, but it gets expensive quickly. The better bet is to focus on finding a layout that allows you to keep things more or less the same.
Structurally sound: Sloping floors, cracks in the walls and water spots are major red flags that the home will need extensive — and expensive — structural repairs. Unless you have experience with this type of work, it may be best to look elsewhere.
Include inspection contingencies
Inspection contingencies are part of the offer you make once you find a home you love. While inspections are technically optional, we strongly advise you use them, especially when buying a home that needs work. Simply put, they're your chance to bring in a professional to tell you exactly what's wrong with the property and what work needs to be done to bring it up to code.
Inspections are also your chance to back away from the home, if the work becomes too extensive for you to handle. As long as you tell the seller your intentions within the proper time frame, these contingencies allow you to walk away from the property with your deposit in hand. It's a good option to have if you're not sure exactly how much effort a home needs.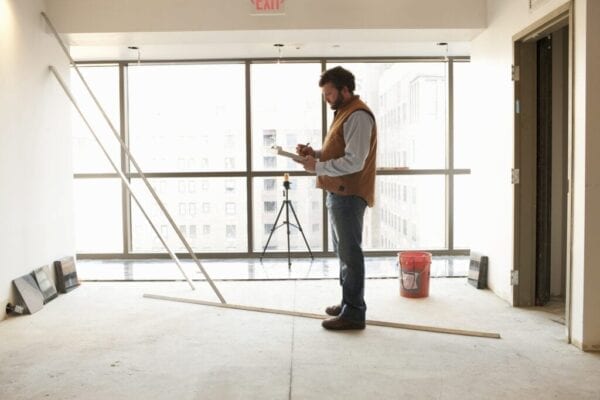 David Sacks / Getty Images
Hire your contractor before buying
Conventional wisdom states you shouldn't worry about hiring a contractor until after you've purchased the home. But we suggest you have someone on hand before you even submit an offer. That way, as you go through your inspections, he or she can start providing you with estimates for the work required by the inspector, as well as any envisioned improvements. You can then use those estimates when making your decision on whether or not to continue the sale.
When shopping around for a contractor, try to find someone who specializes in working with older homes or major renovations. Do your due diligence: read reviews online, ask for references and to see examples of their work. Above all, make sure you go with someone you trust to work cooperatively with you throughout the length of your project.
Prepare to go over budget
Once you have quotes in place, the next step is to take a long, hard look at the budget you can allocate toward this renovation. With any project, you want to add a budget cushion in case you encounter an unexpected expense. This is especially true when you're planning on buying a fixer-upper. You never know what surprises you'll encounter once work starts.
First, you want to use your contractor's estimate as a starting figure. Usually, we'd encourage you to pad that number by around 10% to cover these incidental costs, but when you're looking at a home that needs a lot of TLC, we advise raising that buffer to 15%-20%. That way, you're covered in the event of one or two major setbacks. If you can't put that amount aside, you may want to keep searching for a more affordable option.
Do you have a thing for fixer-uppers? Have you renovated one recently? What tips can you share fryour experience? Tell us in the comments!